Elan as anticipated was one of the trendsetters at the PFDC Sunsilk Fashion Week 2014 in April. With the 'Art Struck Élan' Collection, Khadijah Shah brought the global ' comic art ' trend to Pakistan seeking inspiration from the artwork of illustrator Rene Gruau. While I really enjoyed the collection, I did wonder if Élan would struggle to make it truly 'off the rack' pret a porter. 
Élan's interpretation of 'Art Struck Élan' for Élan Vital answers all the questions I may have had about the mass market appeal of this collection. The ready to wear version will be available to purchase off-the-rack as a casual ready-to-wear prét collection based in Cotton/Lawn on the  10th of June . The collections' prints will draw upon the luxury prét sensibility as seen at PSFW, with silhouettes and cuts interpreted and designed to suit high street wearability– expect palazzos, tunics, blouses, trousers etc all within a price range of PKR 10, 000 and under.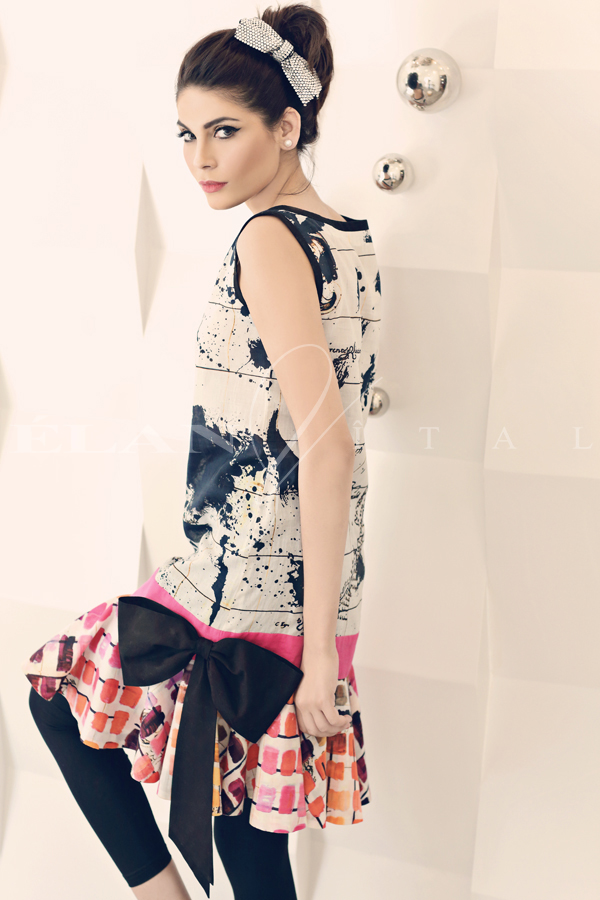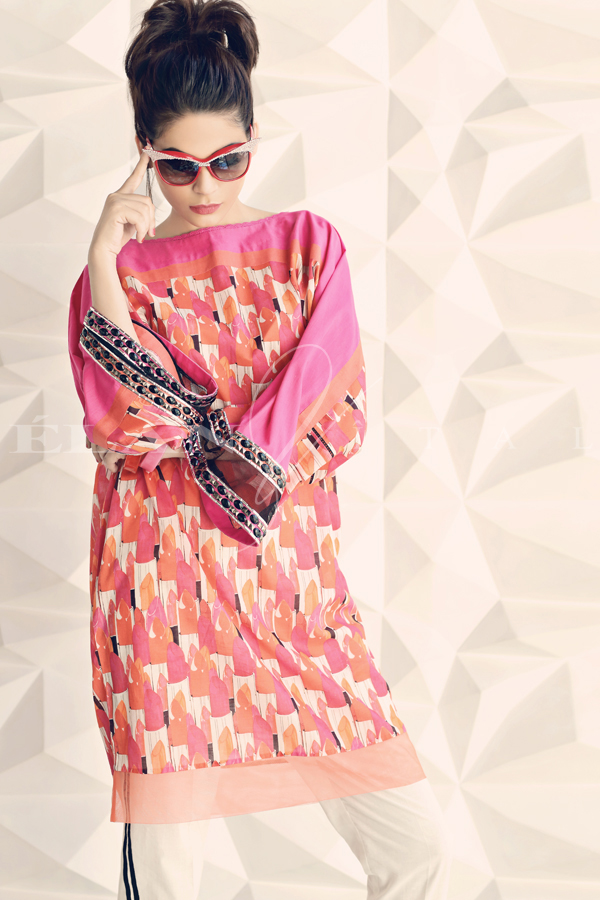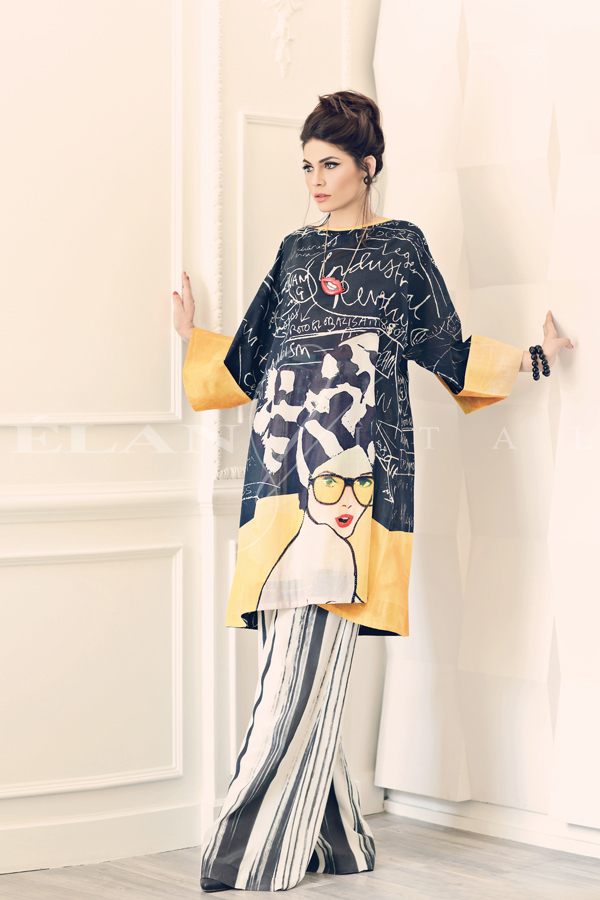 I'm absolutely loving some of the pieces in the collection, in fact there are some looks I'm so excited about that I am almost a 110% sure they'll be in my wardrobe soon! Speaking of details I love… The feline print, the adorable accessories (buttons specifically) and the sporty trousers (which we also know are a fab global trend ) will manage to turn heads for sure!