Blogs are all about pictures to be honest. We've discovered not many people like us to go on and on ranting, they'd much rather we show them a few nice images and be done with it. For this purpose solely, we have not one but two mad photographers on board (and are forever looking for more). That being said, I personally manage most of our social media platforms from my trusty old phone which means images need to be cropped, enhanced, fixed etc all from the phone. In the last year or so of blogging, these are the apps we have used a bit too much.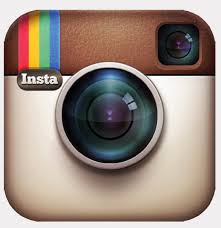 INSTAGRAM:
Even though we're fairly new to instagram, we don't quite remember how life was before it. Given that we were never really the ones to express what we're feeling in 140 characters, instagram set us free. We enjoy the most response followers base on instagram of all our social media platforms and it's a great way to give an insight into our lives. While we could totally do away with our twitter and maybe facebook even, instagram is one addiction we're not getting over anytime soon.
VSCO:
VSCO (short for Visual Supply Company) is somewhat like instagram but not really. Just like instagram, it allows you to fix your images put filters etc however, unlike instagram they're not so hot on the loving bit. VSCO has no likes and comments but it does have some mighty fine filters. VSCO also believes in sharing the 'art' created through the app and over 4 million images boast the #VSCO tag on instagram.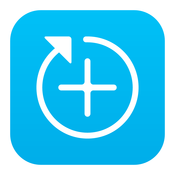 STUDIO DESIGN:
Studio design is the ultimate on-the-go design app. Mashable says, 'Studio will do for design what instagram did for photography'. This couldn't be truer. All the quotes, words etc you see on our instagram are usually made with Studio Design. No longer will you need to repost someone else's quotes when you can generate beautifully designed images of your own.
PERFECT 365:
Perhaps the most 'controversial' of all the apps we'll list. Perfect 365 promises to make you… perfect! It air brushes skin, puts on make up, gives you a few nips and tucks and a whole lot more… Honestly, I'm an absolutely sucker for removing 'circles' under my eyes. Upside? You can remove those little flaws from your images that bother you… downside, there is a strong chance you might end up looking like Donatella Versace.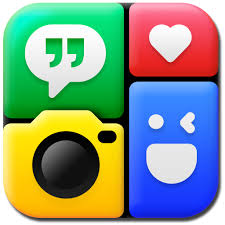 PHOTOGRID:
We may be mildly averse to pictures collages (yes, we've grown out of them finally) but Photogrid is a perfectly simple user friendly software to play around with images. If you're feeling mildly juvenile put stickers but if not, just use this to resize images, fix colours etc.