Now you all know we absolutely stay clear of house parties! Or so we try. BUT we had to make this one exception for a wonderful woman who deserves to be celebrated in every possible way. We had the good fortune of meeting Mahawish Rezvi or Misha as she is known to her friends at Fashion Pakistan Week in Karachi where we were introduced to her by the lovely Samra Muslim.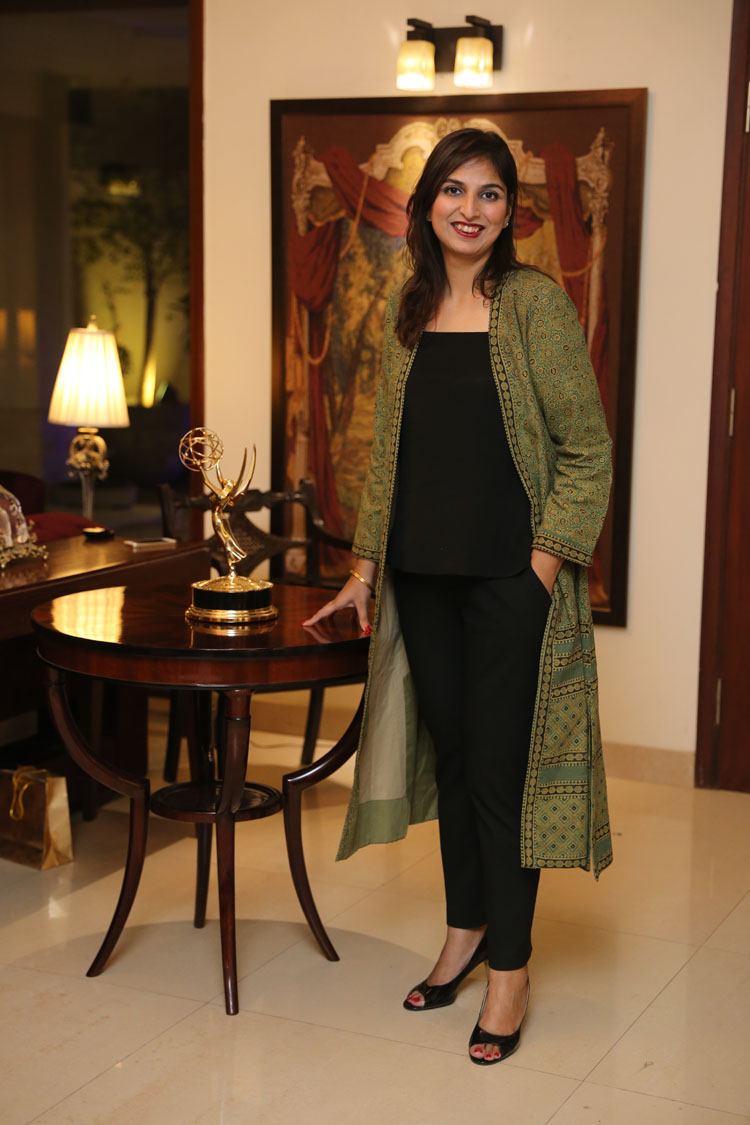 Misha went to Graduate School of Journalism at Columbia University. She started her career in the local broadcast media but then moved to New York where she worked with Thomson Reuters' web platform, Reuters Insider. She moved back and has been a freelance journalist since then in addition to her work with Express Tribune and Thomson Reuters.
She won an Emmy Award for 'Outstanding Research' for her work on the PBS frontline film 'Outlawed in Pakistan'. She is currently working on an independent film based on Karachi and divides her time between Islamabad and Karachi.