As Mother's Day draws closer, we had a brief chat with Cybil Chowdhry the supermodel and supermom on being the best at both and balancing the two so well! Cybil has been associated with the modelling profession for over 15 years and is the recipient of 'Hum TV's model of the year award 2015' in addition to a list of awards shes received over the years. A resident of Lahore, Cybil started her modelling career with Ather Shahzad and continues to be one of the most popular models in the country.
How many children do you have?
I have two boys… Kevaan who is 12 and Esa is 7 years old.
Did you start modelling before your children were born? or after?
While I started modelling before both my boys were born I feel like being a mother has made me more confident as a person. On the other hand, I also feel that I have become more selective… I am more careful who I work with and where I go since I've become a mother, I am more calculated in my choices.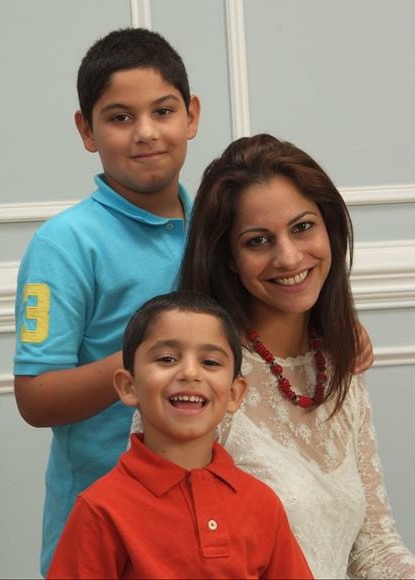 How hard is it to be a super mom and super model at the same time?
It is super hard. Modelling being an 'on the go' profession,  timings and schedules are almost completely out of your hand. That is the most difficult thing to juggle.
Do you feel as a mother children of working mothers are more independent?
I believe how we raise our children and what base we provide for them helps shape the kind of human beings they will eventually become. A mother can be a house wife or a working woman.. Children learn and thrive in the environment we provide for them. It's up to us to give our children a nurturing environment so they can grow into the adults they are meant to be.
What activities do you enjoy with your children when you aren't working?
We love swimming and the beach.
What would you like to say to new mothers who are juggling between motherhood and career?
It's difficult, but be patient and it will all come out good in the end. I promise.