Lahories, If you haven't yet caught on to the 'designer parody tees' trend yet, I hate to break it to you but you're running late! The good news however is the trend is pretty much around still and the tee's are available for a limited time courtesy Luxe Mode Daily . If you want to get your hands on one of the designs below or any of those on the LMD facebook page just email lmdupdates@gmail.com – Savleen, the young fashion design student behind these, is taking orders throughout the coming week and the delivery will be made within a few days of the order. No need to worry about credit cards as the payment is at pick up. The cost of these cool tees is PKR 1650 and they're available in S, M and L.
DESIGNER PARODY TEE DESIGNS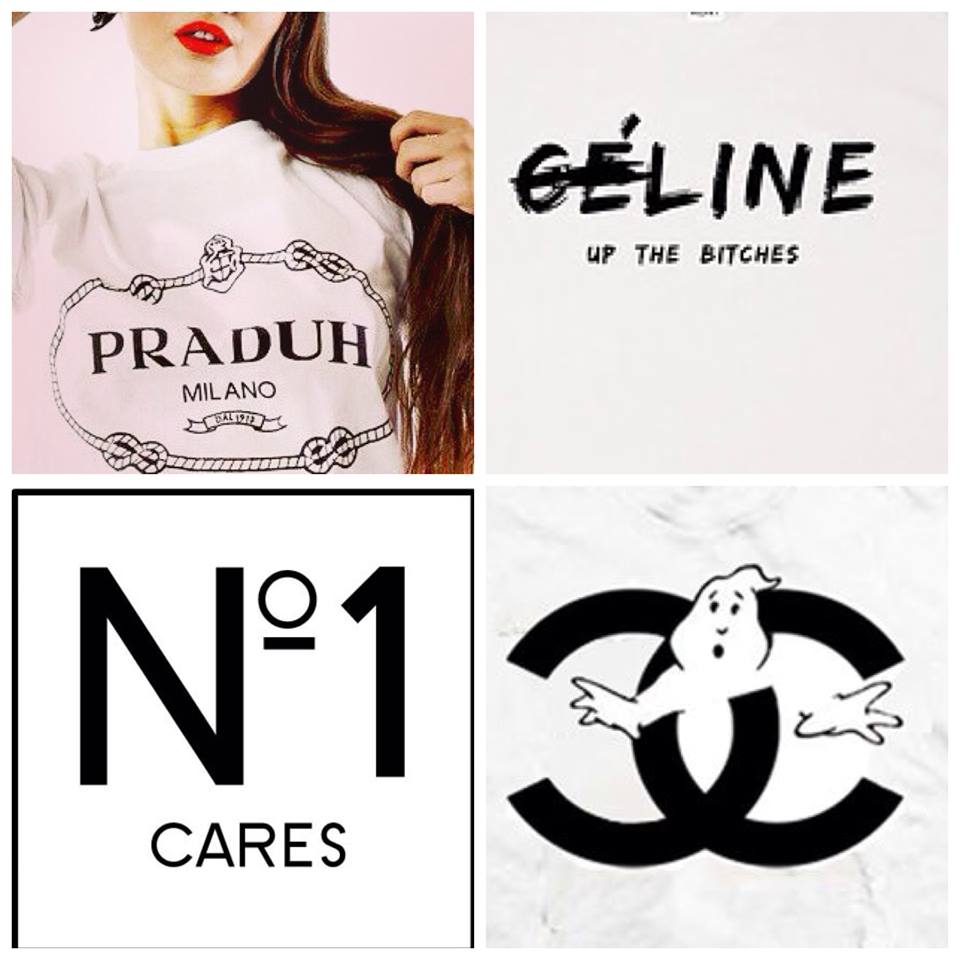 Just to give you a crash course in the trend, they've been the rage for sometime. Celebrities, bloggers, fashionistas and just about everyone is wearing them, instagramming them and loving them.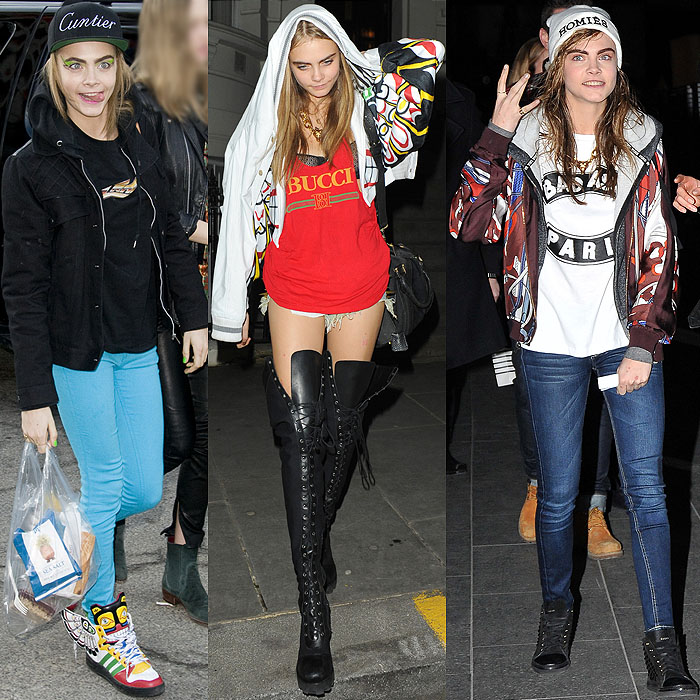 Cara Delevingne in a parody Cartier snapback in New York on February 13, 2013; in a parody Gucci "Bucci" tank at a house party in Notting Hill, London, on February 16, 2013; in a parody Hermes "Homies" beanie at the Jean Paul Gaultier after-party in Paris, France, on March 2, 2013. Not to be left behind Miley Cyrus wears her 'Homies' Sweatshirt.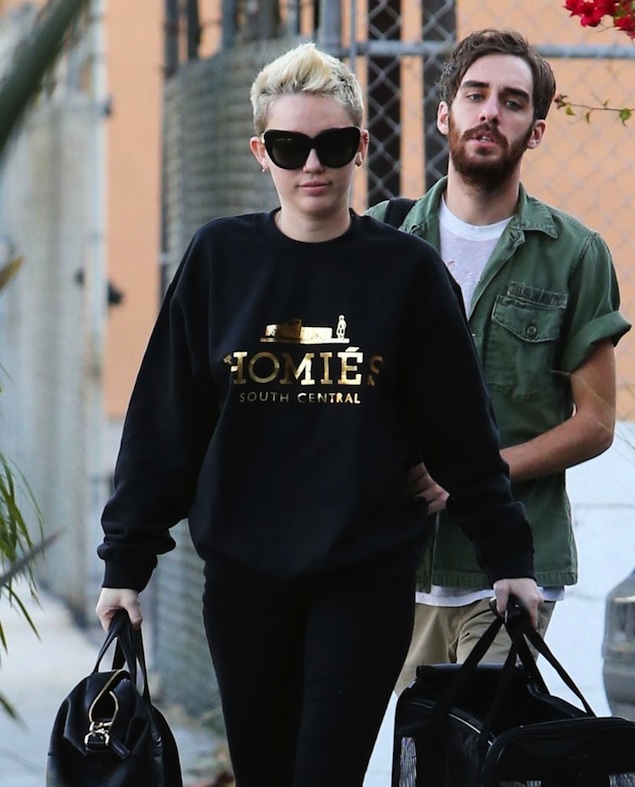 Below: Nina Garcia, Elie Goulding and Amber Rose rock their 'Balmain' Parody Tees.