Shafaq Habib is one of the pioneers in designer jewellery in Pakistan. She is known for her traditional aesthetic fused with global inspirations. We have all seen catalogues full of jewellery editorial shoots that appear in magazines all the time, this one in particular stood out for it's beautiful styling, photography,  the lovely model and of course jewellery pieces we are lusting over.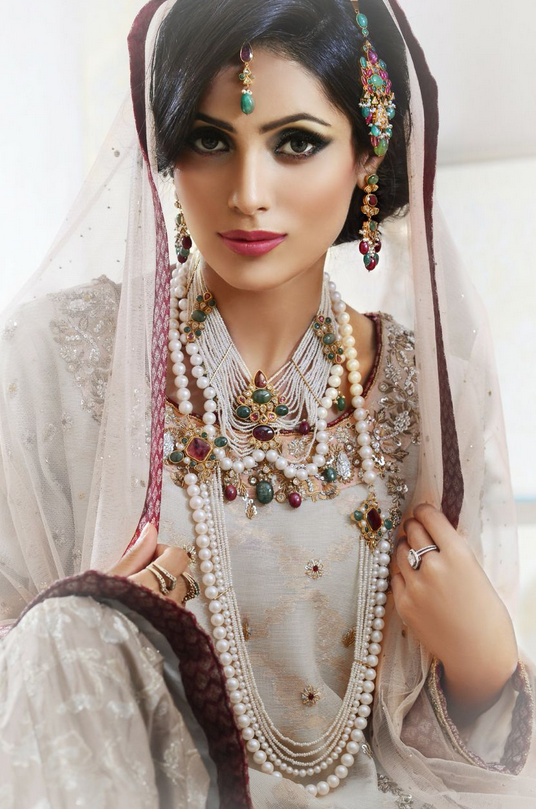 Inspired by Cartier's Jewels for the Maharajas of India this bridal is crafted with White Pearls, Polki Diamonds, Rubies & Emeralds.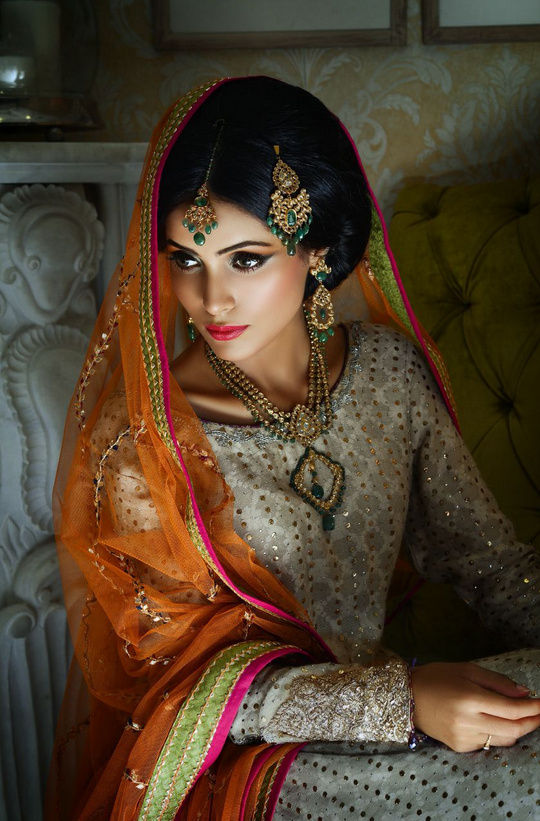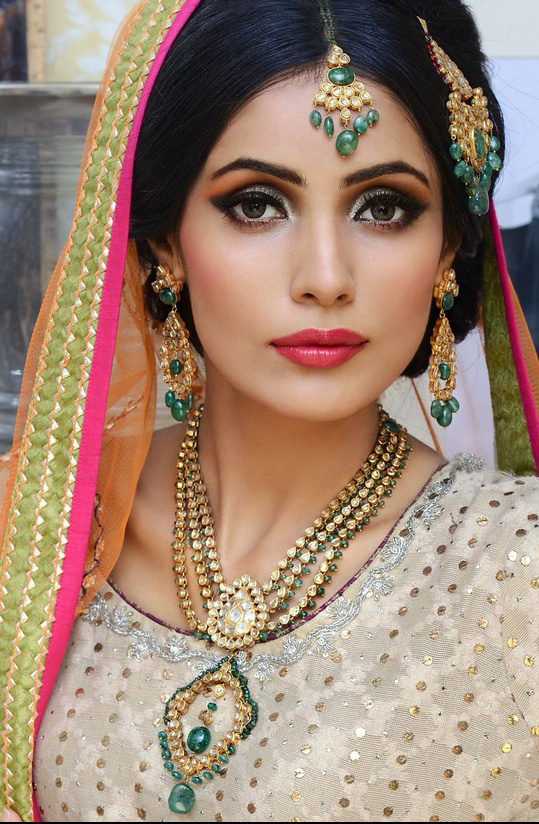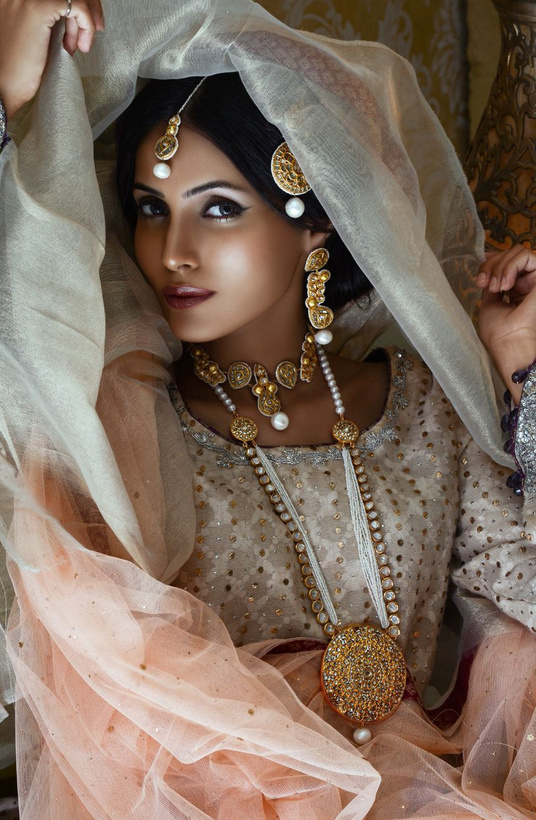 Shafaq has a timeless love affair with Pearls… The inspiration for this set was the land of ancient style, tradition & the world's finest Pearls: Japan. The question she posed to herself was this- If a Japanese & Indian artisan of the ancient Royal courts had to work together to create a bridal what would it look like? The result is a unique blend of Polki Diamonds with Geometric shapes fusing the art & style of both cultures.
The set incorporates large South Sea Pearls with Traditional delicate pearls (both Pearl forms revered by Indian and Japanese royalty) The Polki Diamonds & 22K Gold are infused with the geometric & linear styles found in Japanese art.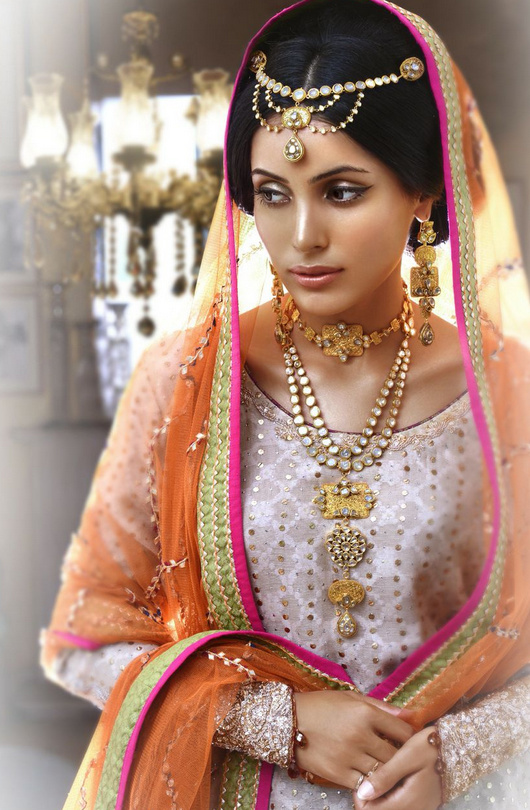 This Italian inspired Artsy Bridal is made with 22K Gold spun into thread and woven with Polki Diamonds.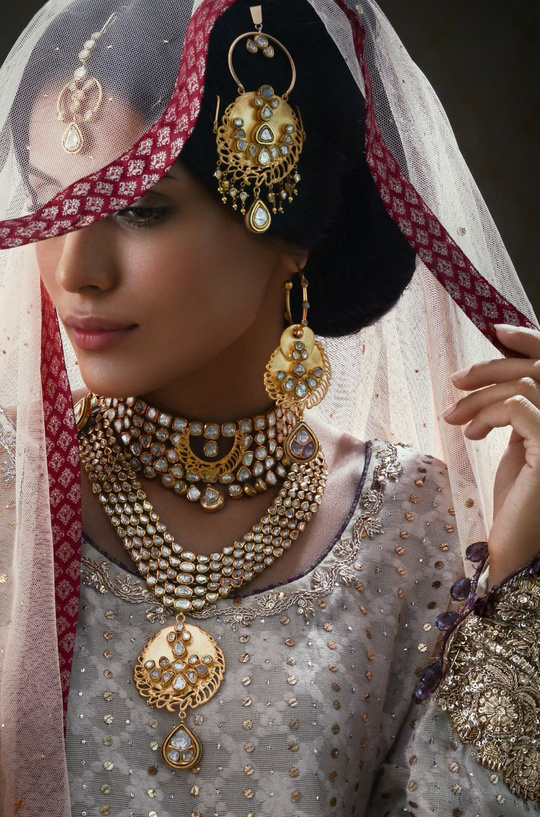 An ancient Turkish art form (Arabic Calligraphy written in the shape of a crescent) is crafted with Polki Diamonds & 22K Gold.
Photography and Styling: Khawar Riaz, Model: Sonia, Jewellery: Shafaq Habib and Wardrobe: Sania Maskatiya