This was perhaps one of the saddest years for Lollywood as hit after hit from across the border attracted scores to the Cinemas and for itself, Lollywood didn't have a single film worthy of nominations at the Lux Syle Awards and the category was completely ignored this year.
Well we can see a little light at the end of this dark tunnel. As Eid approaches, two Pakistani films are set to be released midst the usual string of Bollies. Honestly, if you had it in you to spend 3 hours watching movies like Khiladi 786 and Lootarey, you do owe it to your local cinema to buy a ticket to these two.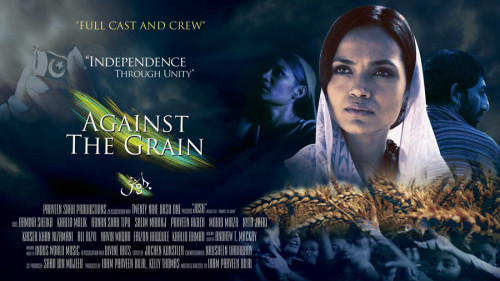 The first movie is ' Josh ' – Essentially an Indie Flick, Josh has been creating quite a stir at various film festivals across the globe. The protagonist played by Aamina Sheikh is a committed schoolteacher living the cosmopolitan high life in Karachi, who has her life shattered when her nanny Nusrat, played by Nyla Jaffri, inexplicably disappears. JOSH is the story of Fatima's search, despite warnings from friends and family, for a dangerous truth which lies in Nusrat's feudal village. The tagline of JOSH is Independence through Unity accompanied with the already famous dialogue "Azaadi manao 2 rupay main!".
With a star-studded award-winning cast featuring Aamina Sheikh, Mohib Mirza, Khalid Malik, Navin Waqar, Khalid Ahmed, Parveen Akber, Nyla Jafri, Kaiser Khan Nizamani, Saleem Mairaj, Adnan Shah Tipu, Ali Rizvi, Faizan Haqquee, and more, JOSH tackles socio-political issues of class separation, feudalism, poverty, individual empowerment and women's rights. It is a story of hope, of trying, of redemption. It is a story of the youth of Pakistan, of the pain, the pleasure and the spirit of unity and independence.
The second movie which we are personally quite excited about is "Main Hoon Shahid Afridi" the story of an underdog youngster (Noman Habib) who dreams of becoming the next Shahid Afridi, and his improvised rag-tag team, as they take on undefeated well-heeled rivals and behind the scenes politics of regional cricket. Leading the team is Akbar Deen (Mr. Saeed), an ex-cricketer still suffering from a professionally damaged past.
Apart from Mr. Saeed, the film stars Nadeem Baig, Javed Sheikh, Mahnoor Baloch, Noman Habib, Shahzad Sheikh, Ismail Tara, Shafqat Cheema, Humza Ali Abbasi, Gohar Rasheed and Ainy Jaffry, with cameos by Faisal Qureishi, Aijaz Aslam, and cricketers Sikandar Bux and, of course, Shahid Afridi. Wuhu!! (They had us at Shahid Afridi)
Now you know what you need to be doing this Eid. And yes, you're welcome! 🙂