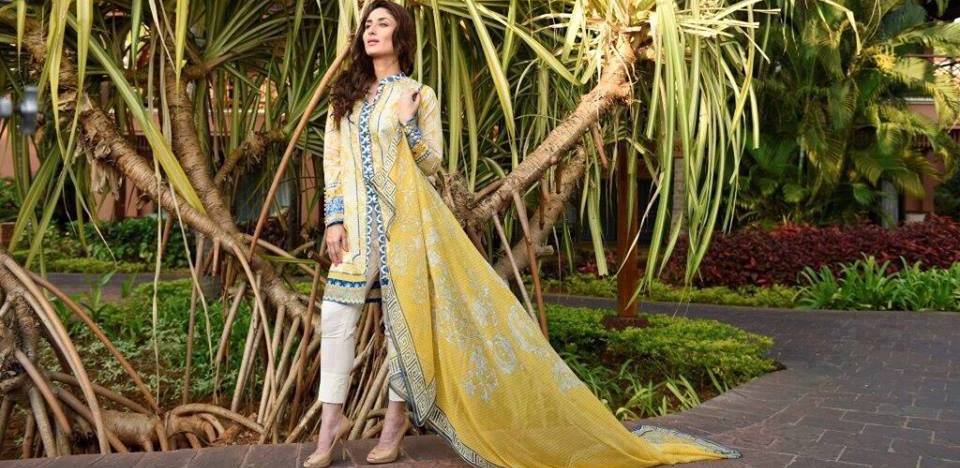 Last week, Faraz Manan and his sister Sundas Manan along with their friend and team mate Sana Bashir hosted a small group of 'media' folk at The Faraz Manan Studio on MM Alam Road. The purpose?? To conduct an exclusive preview for Faraz Manan's Crescent Lawn 2015. Given the hype around the collection (and of course the Kareena connection) Amna and I immediately RSVPed a YES!!
Our hosts were fun, friendly and their usual unpretentious selves! Enjoying a cup of coffee over a cackle of laughter as we walked in were two of our favourite journos Alizah Raza and Rubia Moghees… This is how it rolls at the Faraz Manan HQ usually – casual and relaxed. Munching over some yummy treats we sat for a while chatting about clothes, Kareena (and in my case her spouse), travelling, experiences and the works, Lawn of course featured in the conversation but clearly with the inventory already gone to the store, sales starting in a day (and a list of prints already out of stock as I write this) the general mood was perhaps more of a hangout with friends…
We called dibs on our favourite pieces (and yes we got them too!!) Needless to say, Faraz Manan did not forget you guys and has sent an exclusive giveaway your way!!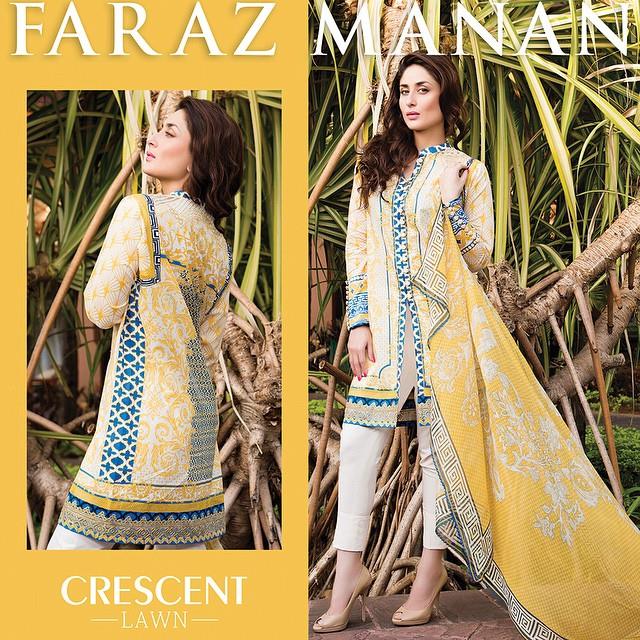 If you want to WIN this very suit in a lucky draw all you have to do is:
1. FOLLOW SIDDYSAYS ON VIMEO www.vimeo.com/SiddySays 
AND
2. Tell us what you'd like to ask Faraz when we interview him for SiddyTV some day?? 
—-
Please write your Vimeo name by which you are following us (even if you're following from before) and the question in comments below.
The winner will be announced on Friday, 6th March on the SiddySays Facebook Page and as always the winner will be picked through a lucky draw and our decision will be finale! 😉 xx