Our Summer Giveaways continue this week with Maria B Lawn. Maria chose the television starlets Urwa Hocane ane Mawra Hocane as the face of her campaign this year.
Speaking about the brand's new Lawn campaign, Maria Butt, CEO MARIA.B. said, "After the success of our Arabi Lawn collection last year, we have been really looking forward to further enhancing the designer Lawn experience for our patrons! MARIA.B. Lawn 2015 consists of diverse designs and colours which we feel will provide a new look to our fashion savvy customers. Our design work and prints are inspired by motifs and patterns from centuries-old civilizations providing a fusion of cultures and adding a timeless element to the designs. We were also very selective about the fabrics we chose. We wanted fabrics of the finest quality to complement our designs and give our lawn the kind of quality that our customers expect from the brand.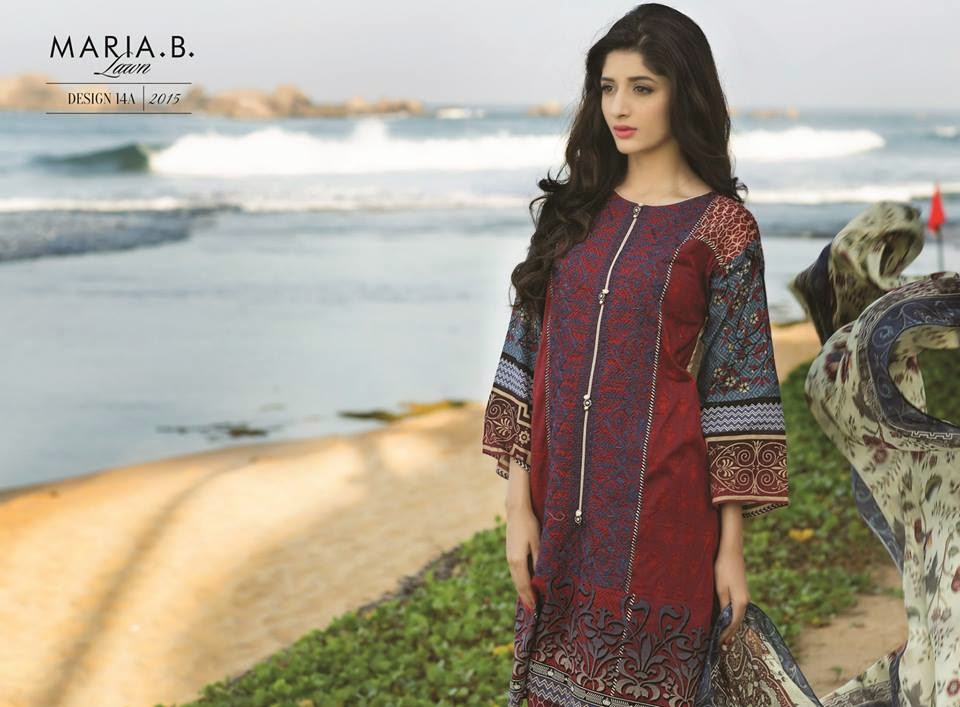 If you want to WIN a Maria B Lawn suit of our choice in a lucky draw all you have to do is:
1. FOLLOW SIDDYSAYS ON VIMEO OR YOUTUBE 
AND
2. Tell us what you'd like to ask Maria B if we get the chance to interview her for SiddyTV? 
—-
Please write your Vimeo/ YouTube name by which you are following us (even if you're following from before) and the question in comments below.
The winner will be announced on Friday, 10th April on the SiddySays Facebook Page – As always the winner will be picked through a lucky draw and our decision will be final! 😉 xx