Today's fabulous Monday Giveaway is a luxury silk suit from the fashion powerhouse Maria B!! Pakistan's leading designer Maria Butt,  introduced this new line of designer embroidered silk ensembles to her ever growing fashion folio a year ago Indeed, MBroidered is a first-of-its-kind range of designer silks featuring intricate embroidery on luxe silks and you could win this for free right here on SiddySays!!
Speaking about her brand's latest collection, Maria Butt, CEO MARIA.B. said, "After the resounding success of Mbroidered Volumes I and II, we are pleased to announce the third edition of the MARIA.B. Mbroidered line. The unstitched collection is based in a diversity of pure silks and is ideal for wear at formal and semi-formal occasions in these waning winter months. The new collection will be available across our 20 standalone outlets in Lahore, Karachi, Islamabad, Faisalabad, Peshawar, Mardan, Gujranwala, Multan, Sargodha, Rahim Yar Khan and Sialkot, as well online at our full-fledged e-commerce site, www.mariab.pk from 5 February onwards."
For Mbroidered 2015, 3rd Edition Volume 1, the brand drew inspiration from ancient Indian costume embroideries of yore, a handicraft steeped in tradition that MARIA.B seeks to revive. The line consists of unstitched 3 piece suits based in a diversity of luxe fabrics that include pure chiffon, silk, charmeuse silk and Russian silk. Indeed, Mbroidered 2015, Volume 1 also marks the introduction of embroidered charmeuse silk, a first for an unstitched designer silk collection. The unstitched outfits feature 10 innovative rose and French influenced designs in a monochromatic palette that also comprises of deep earthy tones, royal festive hues and pretty pastels. The collection has been embellished with embroidered fronts and sleeves with add-ons in embroidered velvet – organza borders, digital prints and cutwork sequenced sparkling lacework.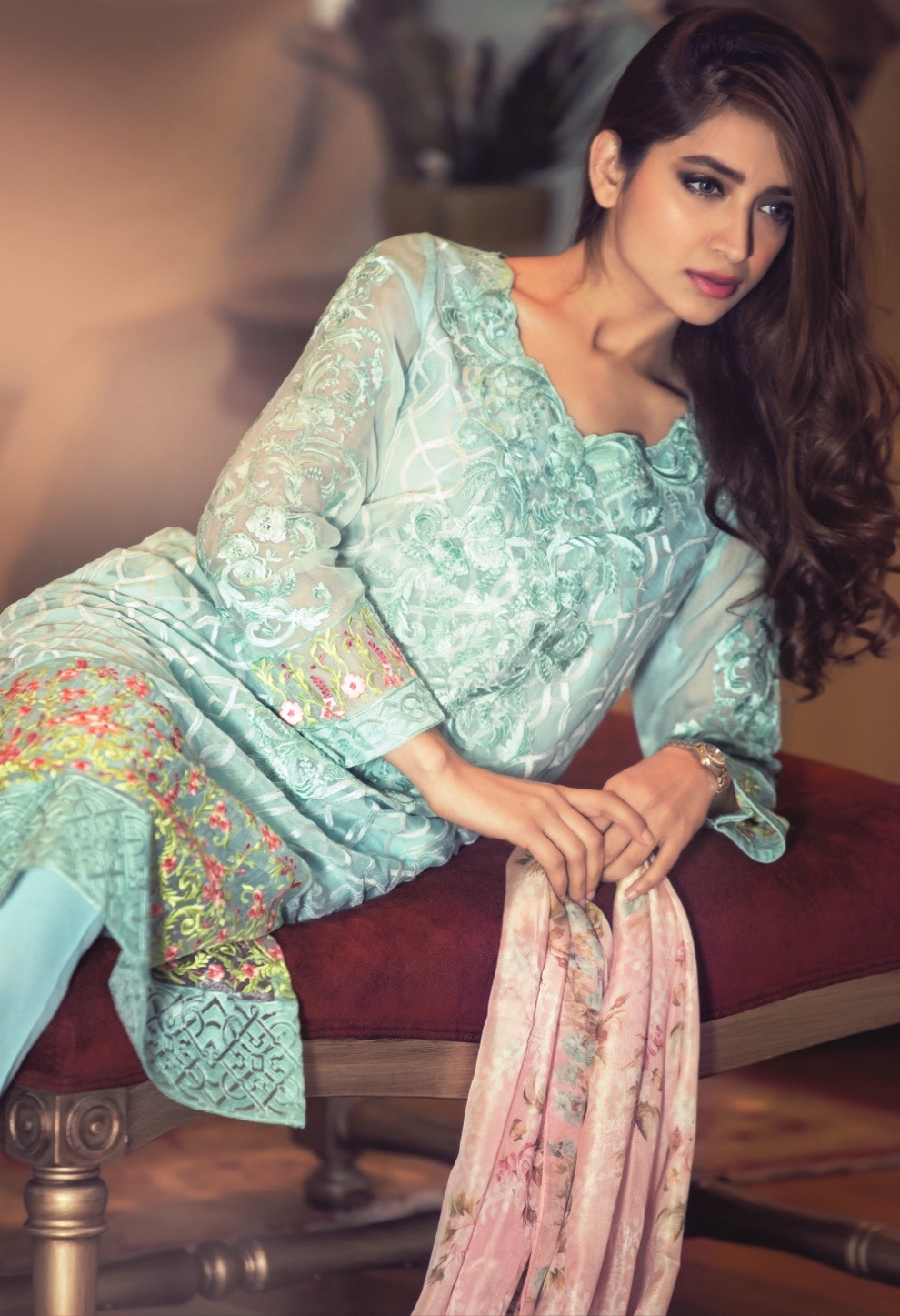 If you want to win this EXACT Maria B Mbroidered suit,   Subscribe to our Vimeo channel on www.vimeo.com/SiddySays 
AND
Answer the following question in comments below:
Which edition of Maria B's Mbroidered line came out on 5th February? First, Second or Third??
Winner will be announced on Friday 27th February 2015 on our facebook page! xx