The first things that struck me about Fahad Hussayn when we met him last week after years was the confidence. The shy boy I had met years ago had given way to a self assured designer who directed the course of our conversation that followed and allowed us the liberty of an insightful interview discussing life, fashion and becoming a leading name in the industry.
THE JOURNEY:
Fahad the student, fresh out of BNU (and also while at BNU) started designing clothes. He came into lime light very early on as he collaborated with Muhammad Farooq Textiles and Vaneeza for the designing of V9 Lawn. Having been Fahad's client back then even, I can vouch that the designs he made then are still relevant today. Fahad says that the Lawn experience gave him first hand understanding of client psyche and helped him be more confident in customer interaction eventually. Since then Fahad Hussayn has stepped into the Pret a Porter, Luxury Pret a Porter, Lawn, Digital Prints and Couture…
WORKING WITH FAMILY:
Designing is in Fahad's genes, his mother has been designing clothes from long before he got into the business. However, when the Fahad Hussayn label took off she closed her shop and came to help her son manage the business. When speaking of this arrangement Fahad commented that it's easy to work with family, 'You can be yourself and they get it, you can share your frustrations, vent and turn to them for support. They stick by you. ' Today, Fahad's couture factory is based out of Faisalabad where most of his bridals are brought to life. His mother personally supervises the design implementation because 'she understands his quality concerns '.
FRIENDS IN FASHION:
Speaking about his reoccuring collaborations with Maram Abroo and Nooray Bhatti, Fahad said that it's not about a safe zone or about being friends – In fact it is exactly the opposite. Fahad feels that they understand his aesthetic and share his enthusiasm to experiment. 'The whole chemistry works out'.
EDITORIALS:
'I always try to explain to the photographers that I work with that for me editorial shoots are not just about showing the clothes, it's about showing the mood and the setting ' says Fahad, the designer who's recently launched his comprehensive online shopping portal recently added that 'People who are interested in only the clothes can see detailed images online '.
Fahad said that sometimes he picks the smallest little cropped detail from a picture. The photoshoots can't just be about clothes, they have to be about fashion and provide soul food.
GOING GLOBAL:
Speaking of his clients, Fahad said he especially enjoyed working for his clients abroad. 'Having been exposed to low quality Indian and Pakistani exports, these people value quality fashion' he said. 'I've had clients who've had their entire trousseau, their bridals and their families clothes done by me'. Laughing he recalled a time when a USA bound order was so big that it was more efficient and economical for one of his team members to get a ticket and deliver it personally than to courier it.
THE DESIGN PROCESS:
Fahad does not work with design assistants or interns. As with a lot of creative minds, he views his creations as a part of his heart and soul, building each one by hand. He works at the studio and personally works on every step till the garment comes to life. Speaking of his work Fahad admits 'I'm a micro manager, I just can't let go '. He also admits that hard working interns are hard to find, and that everyone thinks its a fame game.
'I build a story behind every collection. I visualize characters, situations, interactions and then I think about what those characters would wear and that is how my collections come alive ', says Fahad.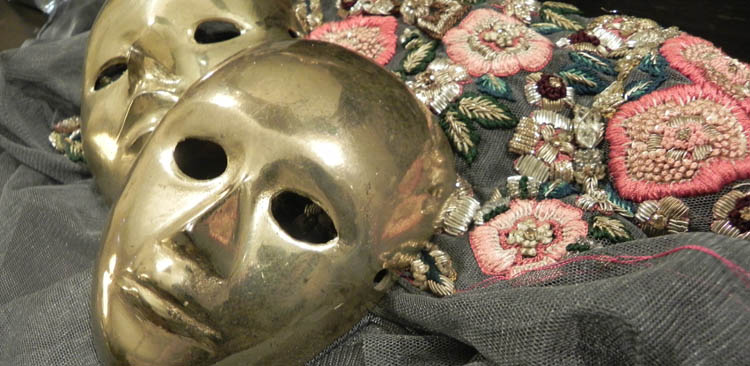 PUTLI GHAR FOR PLBW2014:
When asked about his latest collection Fahad Hussayn said 'Putli Ghar is about control. I visualized the story of a man who was so disappointed with the world and the people, that he set out to make the perfect person. The drama is about the puppet he creates… The rest you'll have to see at the Couture week '.