Naveen Qazi speaks to the one woman wearing many hats and turning everything she touches to gold. Hira Tareen talks about it all…
Model, Actor, DJ and now a creative head for a clothing brand, how do you possibly manage all?
Just reading that question is giving me anxiety! Hahaha. I have no idea how I do it, but I do know it all gets done! Loving what you do helps of course. I guess I have always conditioned myself to take on various tasks at the same time. It helps me manage my time more efficiently for each responsibility. The more I have to do, the better use of my time I make for each.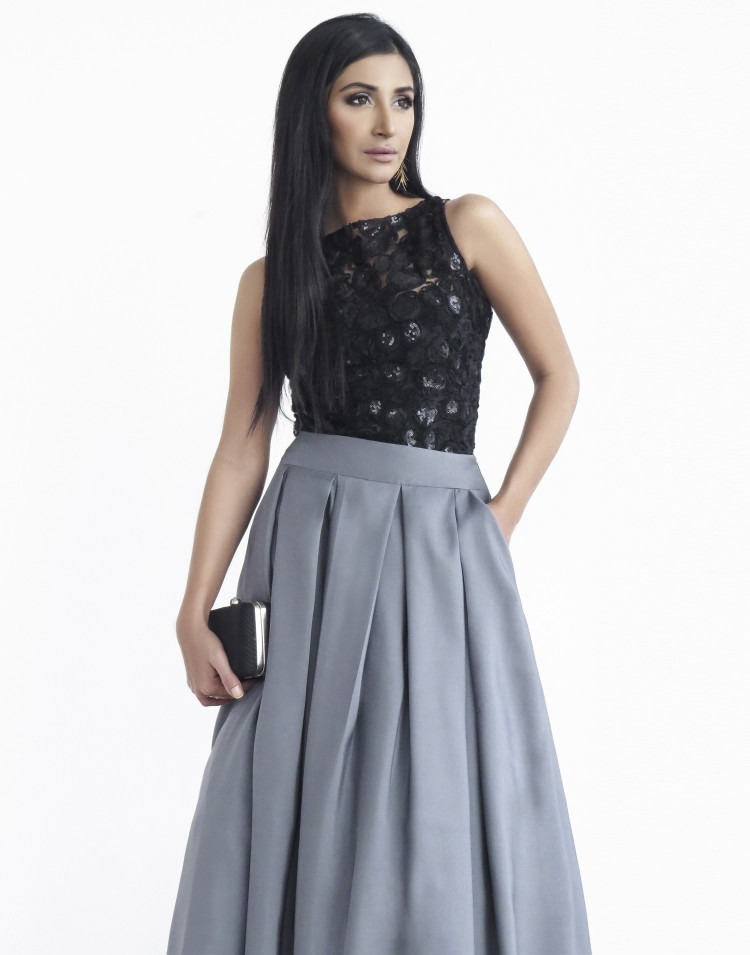 When you initially started off, did you intend on taking up so many roles?
I didn't imagine exactly that but I did know that what I was good at possibly couldn't just fit into one role. It had to be utilized in various forms. The consistent thing amongst all the things I do is creative expression. Whether it's acting, modeling, djing, or running a clothing brand, it all has to do with sharing a part of who I am and how I see, hear or feel things, with the world.
Which side of you (being a model, actor, DJ, creative head) gives you the most satisfaction?
There's no bigger satisfaction then seeing your work out there and people 'buying' it whether it's acting or a clothing brand. So those two things tend to be the most satisfactory for me at the moment.
Which one is your first priority?
Again I have two that I can focus on simultaneously. Acting and managing the clothing brand. I mean Gwen Stefani has her own clothing brand, that doesn't mean she will stop singing. People like Jay-Z who has a brand called RocaWear and Will.I.Am who has launched Ekocyle are not going stop doing what their main thing was just because now they have a clothing line. Granted they might have an entourage/team of hundreds who help them manage it all but I'll get there too  (Inshallah). These are all extensions to your personal brand and have nothing to do with picking one over the other if you can manage your time efficiently.
What's your daily mantra to stay focused?
'Wake up. Kick Ass. Be Kind. Repeat' Saw it on instagram somewhere and shared it. I realized that pretty much sums up what I do on a daily basis so it might as well be my mantra.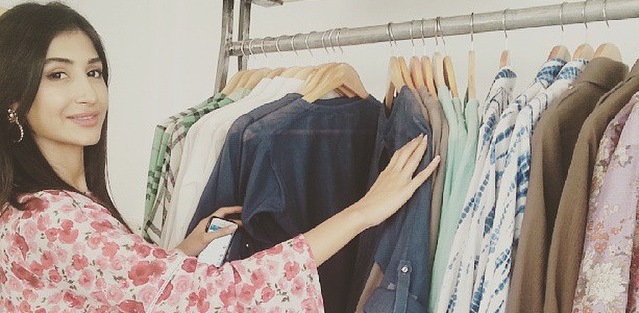 Do you think being from the fashion-industry gave an advantage to you for launching a clothing brand?
Hell Yes. But more importantly, who I always was gave me an advantage to getting into the fashion industry in the first place! But the 'advantage' word may mislead some of the readers. What may seem like an 'advantage' today might be some solid hard work, research, unique experiences and perseverance on the part of the person in question.
What ignited the idea of ICON Karachi?
Well my mother was constantly nudging me to manage her tailors in her absence while she was in the US and encouraging me to try my hand at making the kind of clothes I like to wear for other people. Once I finally did start making those kinds of pieces, I got more encouragement from my friends, family and peers. The constant feedback was good so I thought why not make a proper brand where it can be available to more people.  
On a more brand philosophy standpoint I always realized that there was a big need for a place that sold classic, timeless, wearable, affordable, effortless and quirky pieces in Pakistan.
Is ICON an acronym for something? How did you decide on its name?
No it's not an acronym. It's all caps in the logo so I like to write it all caps as well. It's something I learned while working as a Creative Designer at hotels.com in Dallas. Their logo had the 'hotels.com' in lowercase. So anywhere it was written, it had to be lowercase. I liked that thinking. Makes people remember the brand better.
I actually did a survey amongst friends and ICON was the clear winner. Usually the Iconic personalities we think of wear timeless, classic and minimalistic pieces that they can add their own sense of style to. So again it's not the clothes defining the person but the person giving value to even the simplest piece by wearing it. It's all about the confidence that an Iconic personality may possess to go the minimalistic route rather than overly embellishing themselves to look stylish. It's all connected.
Were you directly involved in the designing process for ICON Karachi?
I was and I am. It's a small and effective setup at ICON Karachi right now growing organically. So far all the pieces produced have been designed and creatively supervised by me personally. I cannot claim to be a fashion designer by profession or by education – I am just someone who likes fashion, has an understanding of aesthetics and the passion for building brands.
The long-term plan for ICON Karachi is to hire talented fashion designers who know how to work within the framework and aesthetic of the brand philosophy where I can oversee the creative direction and production. But the idea is to give opportunities to people who are perhaps more skilled and talented in the field of fashion design to shine with the brand.
As a creative director of ICON Karachi, how do you see your brand being distinct from the rest who offer R2W and luxury prêt along the same lines? [eg: Damaan, Generation, Ego, etc]
Those are all great brands that you have mentioned but they are not like ICON Karachi as we are potentially going after a different psychographic and demographic as far as the market is concerned and our design sensibilities are very different.
I agree just like ICON Karachi, they are all filling the void of a huge need, which is simple, affordable, and wearable clothing off the rack but that's where the similarities end. The other brands a more eastern sensibility.  ICON Karachi is also not about overly embellished clothing. Our cuts and designs are simple and on-trend internationally but we choose fabric/material that suits the local climate. 
Also rather than collections, ICON Karachi is a brand that focuses on designing each product as an investment piece. Under our 'ICON, ' line each product has a personality along with a name such as 'The Spiked Tunic' , 'The Expedition Shirt Dress', 'The Plaid About You Blouse', 'The Day to Night Jumpsuit', etc. to convey a certain feel you want to exude with your wardrobe choices.  
ICON Karachi at the moment is may serve as an alternate choice to International brands rather than being one to local brands. When we do the more eastern pieces, I am hoping to have our own minimalistic take on it.
Is there a chance we'll probably see ICON Karachi's capsule at local fashion week in the coming years?
Yes absolutely. When we are ready you will definitely see us there!
What's next for Hira Tareen?
Taking over the world, one tunic at a time. No … I guess I will be using the summertime to really work on improving myself as an actor and looking forward to some interesting projects.
As far as ICON Karachi is concerned, we are taking baby steps to ensure that it's a brand that's here to stay and can be available to more people all over the world.