Ammara Hikmat , the publicist par excellence, recently got in touch with her about one of her many star clients, Humaima Malick. We could have done many posts about this girl who almost everyone seems to have an opinion about, in fact we started off with her recent appearance on 'Sexiest Asian's List ' which got an interesting response from our readers. It was then we realized how simple and easy it was to critique someone you knew little or nothing about. We set ourselves on a task to get to know this girl beyond her public persona. Love her or hate her, here is a side of Humaima Malick you never knew!

———————————————————————————————————
Humaima is originally from Quetta but spent her childhood and entire life in Karachi.
She went to City School in Karachi but hated studies, specially Urdu and Mathematics.
She was a teacher's worst nightmare. She was always more fond of drawing and painting and still quite creative
She's known her closest friend Zeba before she started modelling.
She had a huge crush on the lead vocalist of Backstreet boys, Brian Littrel , in her teenage years.
Humaima can listen to any kind of music  depending on her mood.
To unwind Humaima always takes a break from work and  stays at home for few days.
Her favourite fragrance is ARMANI SI and Thierry Mugler Alien.
Humaima can mimick anyone. She's gifted that way.
She can make really good Gajar ka Halwa .
Humaima is not a lipstick person , you would find her applying Elizabeth Arden 8 hour cream skin protectant on her lips.
Her favourite clothing items in winter wardrobe are her black fitted jacket with a fur collar and a pair of socks from Aldo.
Someone I would turn for a sensible advice: Ammara Hikmat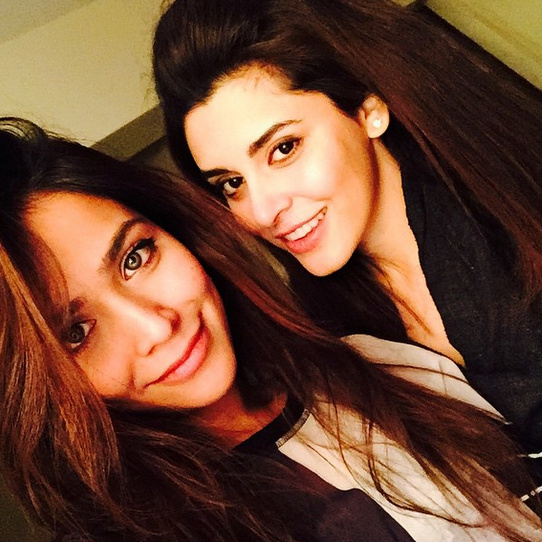 Humaima has some interesting hobbies. She cooks for family and makes clay miniature houses.
Her first modelling assignment for  Fair n' Lovely  appeared on a number of magazine covers some 13 years ago when she was in school.
She never auditioned for her first film Bol . She was called to the set and that's where she met Shoaib Mansoor.
Humaima has 2 brothers and 4 sisters . One sister lives in London, elder brother in Dubai, rest of them live in Karachi.
Humaima is the 3rd youngest among siblings and two of her siblings are in media .
She always carries charger, perfume, wallet and moisturizer  in her bag when travelling away from home.
Her first major breakthrough came from her play 'Ishq Junoon Dewangi' where she starred opposite Adnan Siddiqui, Humayun Saeed and Faisal Qureshi.
Humaima works hard, for Raja Natwarlal she spent 45 mins in the morning, 45 mins in the evening in the gym working out and she was on a fruit, protein and fluid diet .
Her favourite actress is Scarlet Johansson and she would like to follow her path.
Humaima is a professional through and through being one of the few stars working with a publicist (Ammara Hikamat) and a stylist ( Anber Javed ) as done internationally.
In addition to her acting, Humaima also actively models.
All images courtesy: Humaima's Instagram.