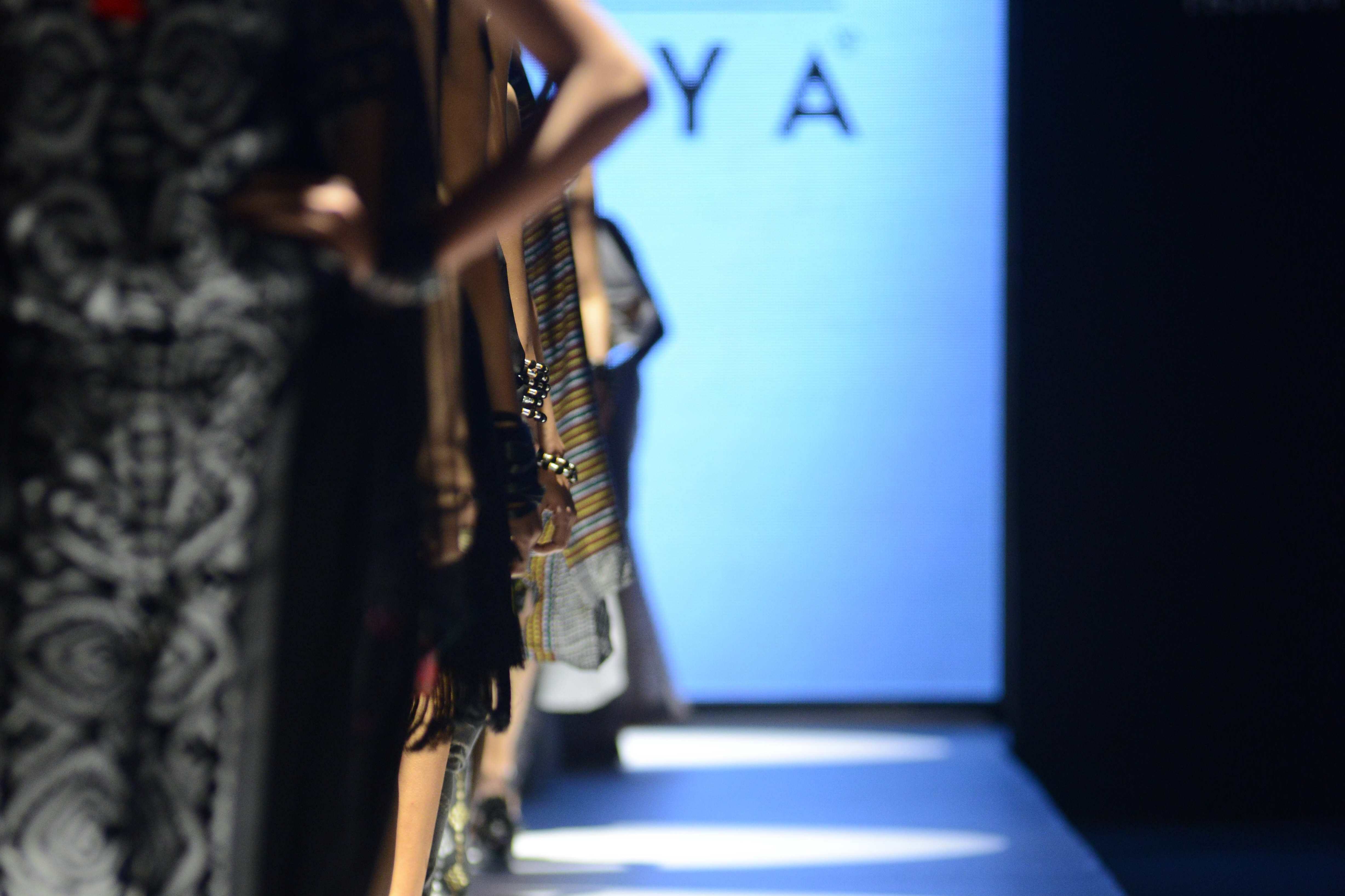 MUSE managed to do just today – I felt similar excitement for Inaaya and why shouldn't I. It's so heartening to see these young brands bring such fresh perspective to our dabka, tilla laden industry!
palatino;">The Brain child of Naushaba Brohi, Inaaya is a pioneering concept in ethical fashion- combining classic inimitable techniques with artisanal production & interpreting them through the lens of contemporary fashion to produce limited-run pieces. Naushaba has personally worked with the artisans giving centuries old craft room to make a come back in the modern world.
palatino;">Inaaya's debut to the official fashion scene was marked by it's collection titled Liminal, presented at the Fashion Pakistan Week 2014. The collection was breathtaking managing an equilibrium on both sides of the boundry. a harmonious marriage of West and East, Handwork and High Fashion.
palatino;">
Inaaya by Nausha Brohi