Two back to back Bollywood posts. This is possibly a first for SiddySays! However, given how much I am loving Kangna Ranau t at the Vogue India Beauty Awards and how much I have absolutely adored her since Queen , I just had to do this post. The Red Carpet, as expected was loaded with style… While some where a hit, for me personally, most were not. Yawwwwnnnn!
KANGANA RANAUT AT VOGUE BEAUTY AWARDS 2014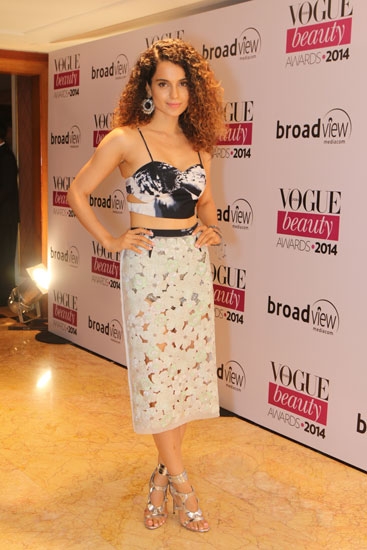 Kangna's look is absolutely flawless. Looking a hundred percent the recipient of this year's 'Beauty of the Year' Award, I'm impressed by how she nailed the look all the way to her toe nails. The nude make up and the wild locks had her looking, young, fresh and naturally fabulous. The Tom Ford Sandals finished the   Namrata Joshipura 'straight from the ramp' look perfectly.
The actress once commented on this whole 'gorapun' obsession we have going on here…
"Ever since I was a kid, I have never understood the concept of fairness. Especially, in such a case, as a celebrity, what kind of an example would I be setting for younger people? I have no regrets about turning this offer down. As a public figure, I have responsibilities…My sister is dusky, yet beautiful. If I go ahead and be a part of this campaign, then, in a way, I would be insulting her. If I can't do that to my sister, then now can I do it to the entire nation?"
Don't you just LOVE her!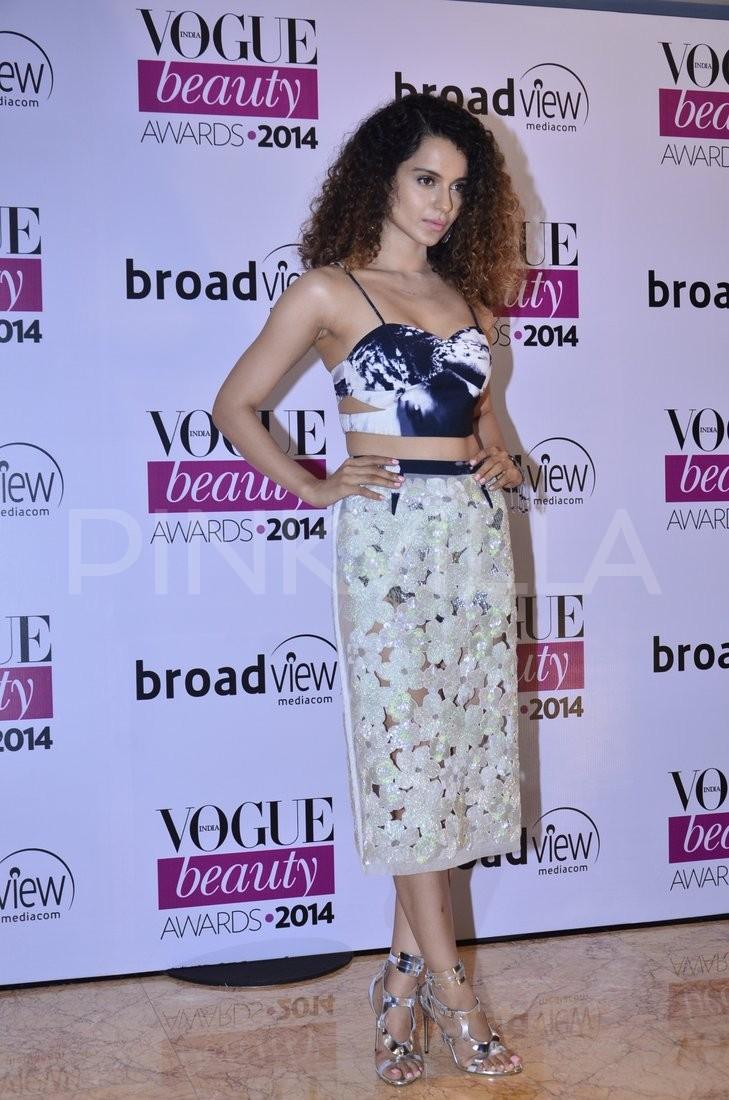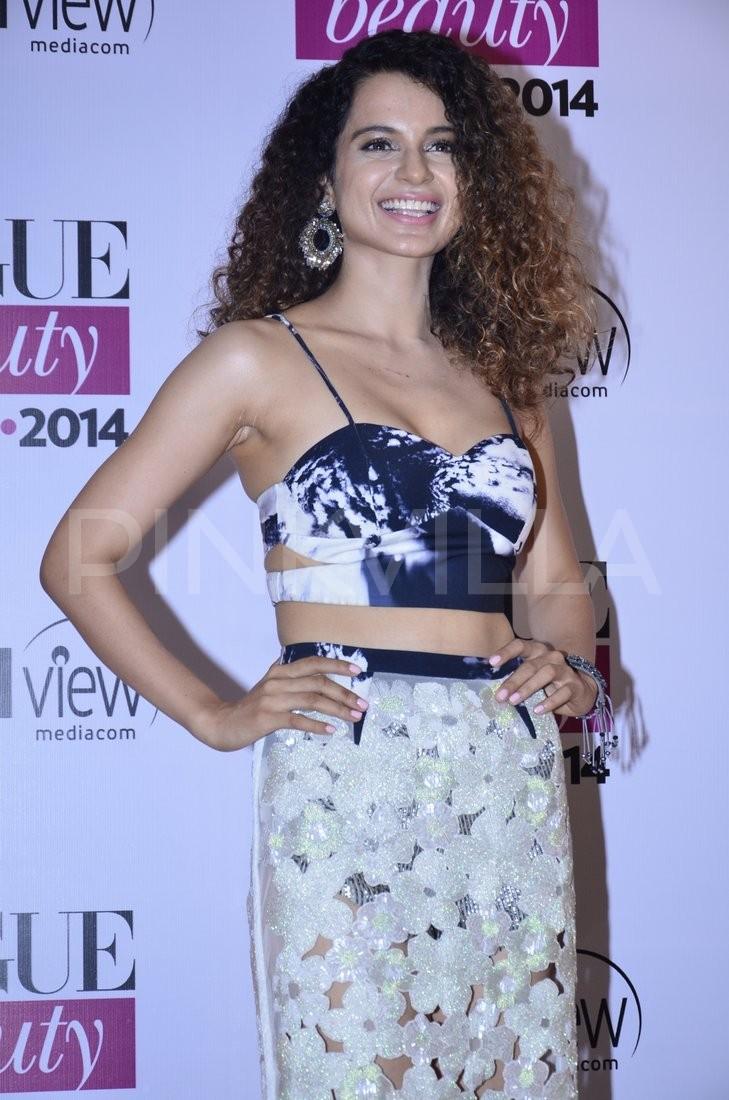 Honestly, since after this, I really can't be asked to comment on Kajol's supremely ill fitted suit or Twinkle's frumpy Diane von Frustenberg or Neha Dhupia channeling Head Matron or a whole list of 'almost there but not entirely' looks here are the images for you to see yourself.
 All images courtesy: Vogue India & a couple very visibly from Pinkvilla .