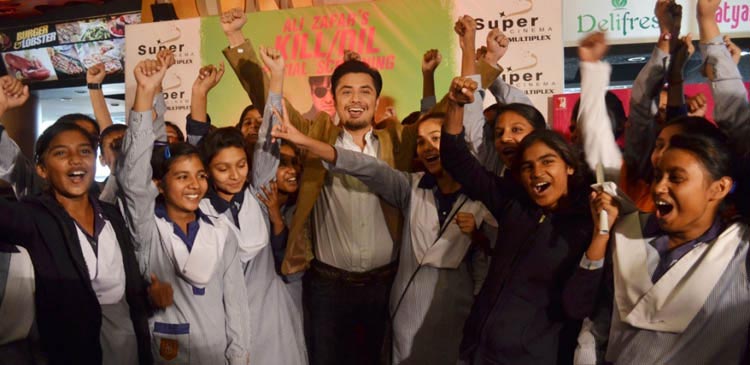 Here is a fun fact for you. Sanjan Nagar is the only school for under privileged that offers an IB program… It incidentally is one of the six IB campuses in the country where the other five are all prestigious private schools. The annual fee for a Sanjan Nagar student is about the same as month charged otherwise so yes, it is a project worth commending and if you didn't know about it, we urge you to read about it on the official page here .
Ali Zafar recently hosted a special screening for 50 students from the Sanjan Nagar school to watch Kill Dil with him. Ali shared that 'Sanjan Nagar School provides quality education to underprivileged students at highly subsidized fee where the cost of one child is Rs. 30000 annually and announced a scholarship out of his own pocket for fifty students at higher secondary level which would hopefully enable them to not only get their high school diploma but gives them a chance to pursue a more productive and qualitatively better life.
Speaking at the occassion Ali said, 'I would like to encourage other as well to visit the Sanjan Nagar campus and see the fruits of the labour, generosity and commitment of the Patron, Trustees, School Management and other friends and supporters who have made this possible. Hence validating the school's motto crafted by their students "enabling our future".'
All images by Anoosh Zeerik.