This week Kiran Aman launched a pop-up boutique at Misha Lakhani's flagship store as an extension to her stand-alone outlet at Ocean Mall, Karachi. This is not the first time Kiran has collaborated with Misha Lakhani. At the 2014 PFDC L'Oreal Paris Bridal Week, Kiran's collection was shown during Misha's 'Nowruz' show and seeing how fashion and jewellery go hand in hand; the opening of Kiran's new boutique seems like a sensible step that will no doubt benefit both brands.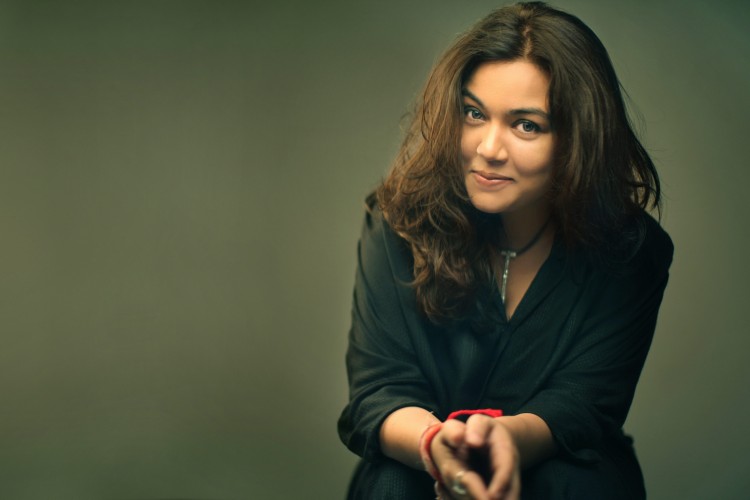 When looking at Kiran's designs it is clear to see the amalgamation between traditional and contemporary influences that complement one another like yin and yang. While most of her designs are seemingly minimal and abstract, they are rooted from basic ideologies that are inherent within us, such as the Harmonia collection (which was also showcased at Misha's 2014 show). Named after the Greek goddess of harmony and concord, Harmonia takes the 'ghungroo' as the central motif, signifying the idea that only with the pairing of two (bells) can sound and purpose be fulfilled. No doubt, this collection, which includes 21 carat beaten gold pieces, would count for some pretty neat wedding gifts.
Images by Mahwish Rizvi
Besides this, the boutique will also be carrying Kiran's 'Esoteric: 'things that are understood by a few' collection, which holds pieces made up of small, inconspicuous symbols and 'Nau' (New) which comprises of pieces made of beaten gold through an advanced laser cutting technique.
The new pop-up outlet will also hold Kiran's 'So KFJ' line made up of 22-23K textured gold pieces.
Kiran's designs seem to conveniently fit the Karachi mood, with simple yet thought provoking ideas that can be paired with everyday outfits, as well as formal, wedding attires.
Her pop-up store is set to be at Misha Lakhani's store for around three more weeks, so do check it out while you can at F 43/1 E Street, Block 4, Clifton, Karachi.
————-
Anusheh Shahid of Style Haven blog, contributes this article to SiddySays 🙂 A big fat SiddySays welcome to Anusheh who will be contributing the blog (hopefully more than) occasionally.