Today, we feature Moeed Yousaf , founder of the en vogue fashion label MUSE, who says that producing luxury must be a labor of love. He speaks about his years on Wall Street, his love for French women, and why everyone is not cut out to be an entrepreneur.
You are the founder of MUSE. What exactly is your job?
There are two main components to what I do, the first is finding ways to grow the business by looking at new opportunities – foreign markets, buyers, partners, suppliers etc., while the other is to make sure that the company runs smoothly, that we hire the right talent, manage finances, and employees do their job, and stay involved and motivated.
How would you describe what you do?
Essentially, you can think of a creative business as a movie, and I am the film producer, making sure that everyone has what they need to do their job, and sometimes going into minute detail to get them exactly what they need.
Mostly, designers in Pakistan start creative hot shops that turn into businesses, your approach is different. How?
Our approach has always been focused on producing luxury, and retailing it across the globe. I often tell people that what we do at MUSE is a labor of love. We want to produce the most beautiful and luxurious clothes and accessories, using the best materials from all over the world.
You have often spoken about how you were inspired by the french women, tell us about that?
What was inspiring for me was the beauty, individuality, and style of French women. I love the fact that they wear minimal make-up, and look effortlessly chic. This led me to thinking more about what they buy, and I realized that they have such a wide variety of really beautifully designed simple items, and no kitsch.
What is your vision for MUSE?
My vision for MUSE could fill pages and pages! Essentially I believe in our aesthetic, and in what we produce, and I know that this design philosophy can be applied to many industries.
However, for simplicity's sake, I will say that our short term goal and vision is to be an international fashion brand that sells all over the world!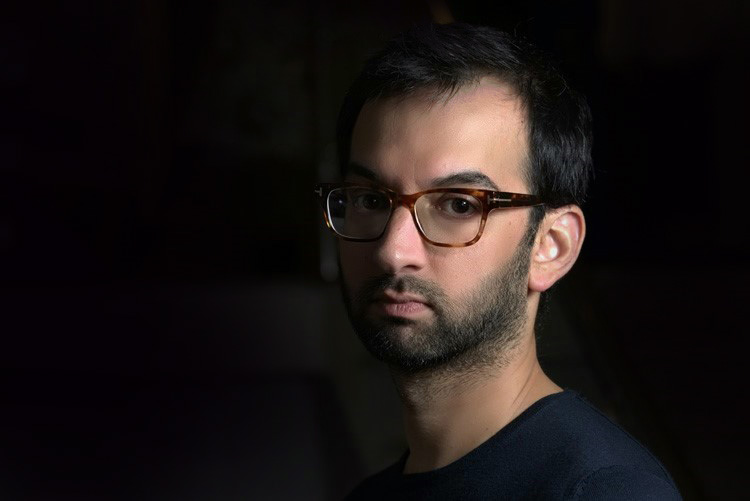 You weren't always in the business of fashion, what did you do before?
I worked on Wall Street straight out of university, in the Mergers and Acquisitions department of an investment bank. It was grueling work, but you were surrounded by incredibly smart and driven people, and it was a fantastic place to learn. My work life after that is a bit of a blur, because I moved around Europe and the US working in finance, finally ending up at INSEAD to pursue an MBA before coming back to Pakistan.  
Often people hesitate to change careers a few years into their line of work, you took a big risk by coming back. How did that work for you?
Even before moving to Pakistan, I had changed quite a few jobs. I had also moved around geographically, because that is important for personal growth. I think it is important to understand what truly excites you and drives you, rather than staying in a job just because it pays well.
Today I love what I do – it is not always easy, and certainly not smooth sailing, but I would not change that for the world.
How is being employed different than owning your own business? Which one do you recommend?
Completely different. When you're employed, you don't really have to think of the business as a whole, you just have to look at the work on your desk. You can leave at 5pm, and work mostly vanishes from your mind. When you run your own business, you have to look at everything, because everything is ultimately your responsibility. Of course you have a team, and you have people doing their jobs, but you're actually the one who worries the most.
As for what I would recommend, I think it totally depends on your personality, and your drive. Being an entrepreneur isn't exactly the easiest thing in the world. It's risky, it's stressful, there are a lot of ups and downs, but of course the rewards can be enormous! I recently read an article where an entrepreneur was describing what it is like to be one, and he describes it perfectly: Being an entrepreneur is like riding on top of this lion, and everyone thinks wow, what a brave guy, whereas all you're thinking is, when is this lion going to eat me!
Given that your grandfather was one of the biggest businessmen in the country, do you think you had it easier than others?
Apart from the fact that I might have inherited his genes to build something from scratch, I don't think I have had it easier than others. And that is a good thing, because you only learn when you are forced to push yourself.
Speaking of learning, do you feel you have a mentor you look up to?
I wish I had a mentor, because life would perhaps be easier, but I don't. I try to absorb as much advice and insight from successful people around me, as well as read about people who have built their businesses, both in fashion and outside fashion. But no there is no real mentor.
What is an average day like for you?
I get to work around 10. The first thing I always do is to walk around the production areas, and have quick 5 minute chats with the head of each department. That sets the tone for the first half of the day. I have lunch with Faryal, and it is always a working lunch, where we go over plans for what we need to do next. After lunch I focus on sales, and have a lot of emails to respond to. This is also when I will have my weekly meetings, each department head is scheduled to meet on their designated day. I leave my office around 6:30-7pm, and race to the gym.
What would you say to any young entrepreneurs reading this?
I would just say one thing that no matter how brilliant an idea, prepare to work the hardest that you have ever worked. As I recently read somewhere: "For most people, work is hard enough without pushing even harder. Those extra steps are so difficult and painful they almost never get done. That's the way it must be. If great performance were easy, it wouldn't be rare."
—
Photography by Mujtaba Hussain Shah.