[tps_header]It's that time of the year once again, when I start freaking out about what to wear on Eid. My issue isn't lack of options but having too many given the plethora of exhibitions and collections that start popping up.
Honestly, I like to stick to safer options and brands as I almost never have the time to go exploring.
Crimson Luxe by Saira Shakira is a brand that's caught my attention from the start… having been well and consistently marketed, it has my respect anyway but even the prints and designs are usually refreshing.
This is why when the team asked me to pick options, I had no issues picking not one, not two but THREE!!
[/tps_header]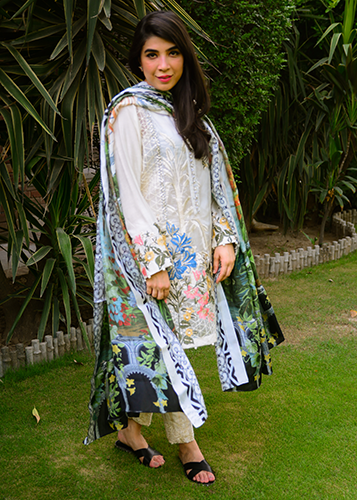 You can't go wrong with white in the Summer. I fell in love with this white Kurta with straight pants. The coloured dopatta makes this demure outfit very festive and the embellishment doesn't do the usual OTT. Loved it.