Tis' the month of lurveeee and we're all mush here at SiddySays.
While I don't think you'll literally catch us wearing hearts, we don't mind a little red ever. Unfortunately, as you all probably know, I have a day job which means I can't do much red without looking borderline moronic during the day. Being a working person, I do love ready to wear and grab anything that can take me from day to evening without being to out there at work. Sapphire therefore, has been a destination for the last two Karachi trips.
Now as you probably know, they came up with a ready to wear Valentine's Day collection featuring 10 innovative designs on 6 printed ready to wear kurtas priced at PKR 2, 600 and 4 embroidered kurtas priced at PKR 4, 000 only. I immediately fell in love with this Flamingo number. It's quirky cool the way I like it, NOT all out RED yet has just the hints of blush one would like.
Here is my look for the day at work today: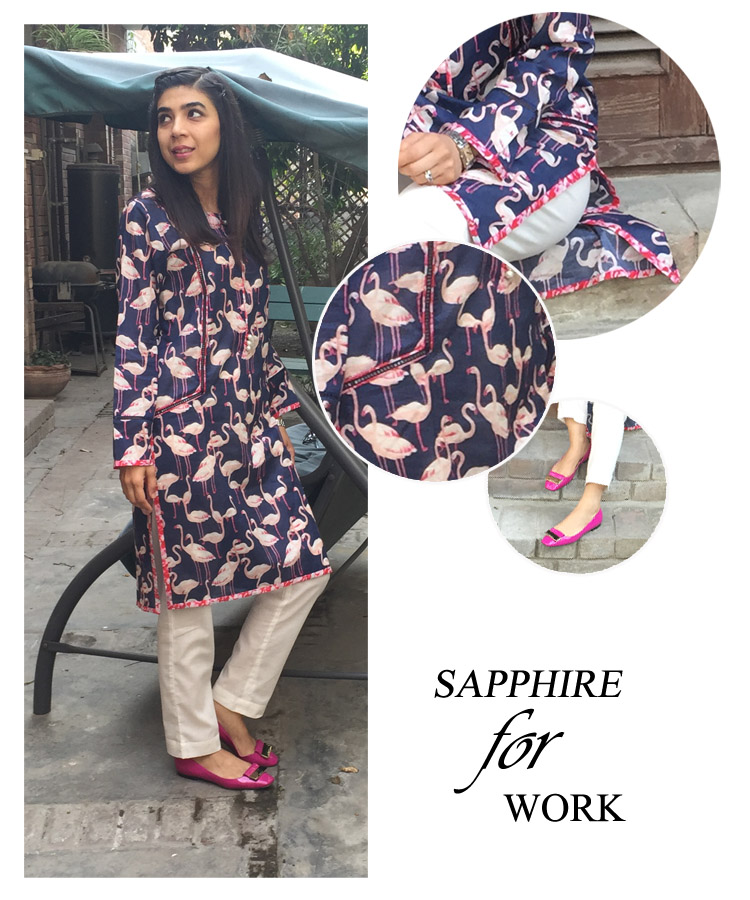 In case you want to see the other designs, here is the shoot of the collection.