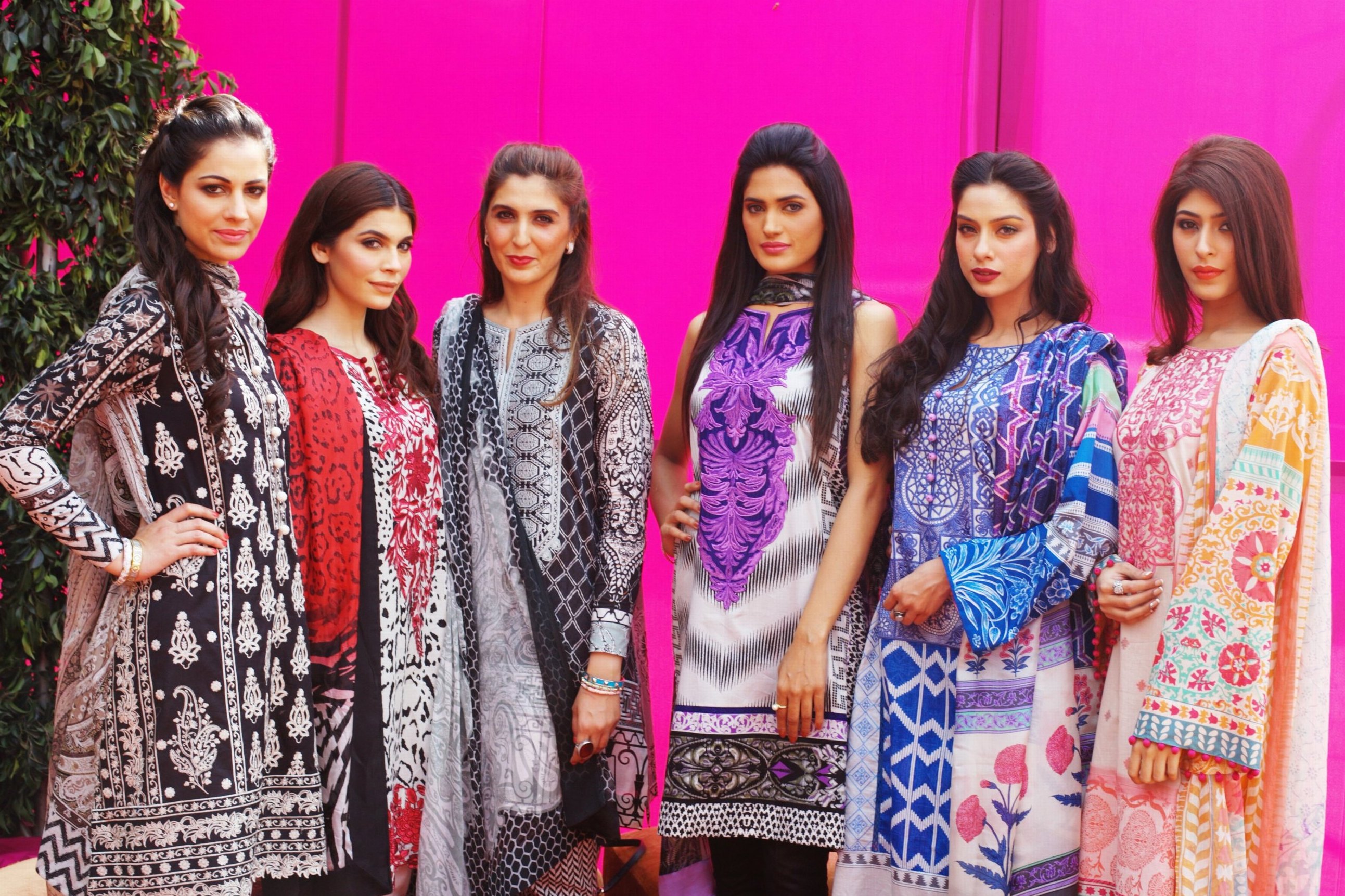 ELAN LAWN :
Sana Safinaz have reigned the Lawn Market and while the continue to enjoy an unparalleled status within this business (I've heard rumours about Sana Safinaz Chikankari coming soon and if that's true I will jump out of my seat), Elan by Khadijah Shah has taken Pakistan by storm.
palatino;">Click here for the Elan Catalog.
palatino;">Having attended the Elan Lawn exhibition this Saturday, I can safely say that Lahore has crowned the new Queen of Lawn. As I tried to breathe in a tent filled with women (who clearly had no concept of waiting for their turn) I realized this is big league. A few hours into the exhibition the PA system was already announcing that some of the designs were now officially out of stock. Khadijah and her friends were trying to manage the crowd personally but clearly the ladies wanted a piece of Elan as they tugged the models and mannequins in hope of getting their waits worth. (A video that did rounds online before disappearing showed women literally trying to out run each other when the exhibition opened).