Two US based Pakistani women took it upon themselves to make Pakistani designer clothing available to scores of South Asians as well as fans of Pakistani fashion, who follow these brands but have do not have access to them. In two short years, Samrah and Rafia of PKDL or PK Designers Lounge have come a long way with a large clientele in the US and a string of designers who they work with. As a Pakistani Multibrand Designer Studio, they are a success story in their own way. From trade show to trade show and appointment to appointment, these ladies in addition to establishing their own business are giving Pakistani fashion an interface to the rest of the world.
Tell us about yourself and your childhood, where did you grow up, what memories do you have?
Rafia: I was born in Sargodha and my best childhood memory is spending time with my family without any intrusions from technology. Long strolls at night with my grandfather were my favorite question to him was "when will I be old enough to be something?"
Samrah: I was born in Karachi and I've grown up in an army family. We were stationed in many cities throughout Pakistan. From Kashmir to Karachi, I lived in many cities. I spent 8 years of my life in Kharian which is an Army base. I have very fond memories of my Army life. I switched schools every two years as my father got posted to a new city. I was fortunate to make great friends whom I cherish to date.
And how did that shape the person that you are today?
Rafia : I want to spend more time with my son without any intrusion from phone and TV. I see history repeating itself when my son asks me the same question which I used to ask my grandfather.
Samrah: I think living in so many cities and switching my schools every two years played a strong role in my personality. I make friends very easy. I moved to America after I got married in 2010 and within few months I had a decent social circle. That's where I met Rafia as well.
Did Fashion inspire you? Are you an ardent follower of fashion?
Rafia: Yes. I even did Bachelors in fashion merchandising. My wardrobe does move with changing fashion.
Samrah: Of course! I breathe fashion. I have always been a follower of fashion. From a very young age I use to sketch and design my own outfits after getting inspirations from various magazines.
What would you say is your style statement?
Rafia: Classic and conservative
Samrah: Modern Chic
What is PKDL? Tell us about the project.
Rafia: PKDL is one of the greatest achievements of my life. Its success has proved that any woman who is staying home can do something to make her financially independent. PKDL is all about a venture which was carried out to bring a change in home based business and get things done in very fashion forward way.
Samrah: For me PKDL started as a hobby. I love fashion and wanted to stay connected with the latest in Pakistani fashion. Rafia and I had met just a few times before we started PKDL. It started out as a clothing exhibition with one designer and within a short period of time we were able to establish a business. Right now we are the largest Pakistani designer collection in North America stocking some of the big-wigs of Pakistani fashion including HSY, Elan, Faraz Manan, Zara Shahjahan, Sania Maskatiya, Mina Hasan, Ayesha Farook Hashwani, Nickie Nina, Asifa & Nabeel and many more.
Was it your love for fashion that drove you to own a multi-brand store or is it solely a commercial venture for you?
Rafia:   It is both because as at the end of the day we want to make money to use it towards different projects.
Samrah: It's actually both. Most women love fashion and for us we were lucky that we were able to establish a business from what we both love – Fashion!
You're based in the US but do you get to travel often?
Rafia: Yes. Not only we travel to Pakistan but we make sure that we take PKDL to our clients in different states of USA. I also travel often with my family. My most recent adventure with my son was Europe. We went o Milan, Paris and London.
Samrah: I love traveling. We both do! In fact we travel a little too much. With the business model we have, we take our brand to different trade shows and exhibit our designer collections throughout the States. Other than travelling to Pakistan for business purposes, my husband and I also love to travel whenever we can. He likes to surprise me with trips on special occasions.
What is your favorite city to live in? What do you love about it?
Rafia: My favorite city would be Istanbul because of its religious values and culture. It is a fine mix of western and eastern culture and it is very intriguing to me.
Samrah : I love the DC metro area where I currently live. I love East coast overall as it is perfect in terms of weather. I get to see all for seasons on full swing every year. DC also has a lot of old heritage and it's only a few hours from NYC so it's easy to get my dose of fashion every few months.
Who is your favorite designer of all time?
Rafia: Coco Chanel.
Samrah: It is hard to pick one. From Chanel to Tory Burch and Elan to Sania Maskatiya,  I have too many favorites. Right now I'm obsessed with Celine.
Why is that?
Rafia: It is classic and timeless.
Samrah: These days the designers have so much to offer and I love combing low-end and high-end designers to give it my own personal style.
What keeps your job interesting every day? What do you love about it?
Rafia: I love traveling so the road shows keep me excited for PKDL.
Samrah: I get to experience fashion every day and that is what I love about my work. We work hard every single day but it pays off when you have a passion for your work. I am humbled when I meet people and they recognize me as a part of PKDL.
What challenges do you face with your work?
Rafia: Charging tax on our sales. We are registered company in the state of Maryland and it's a challenge every single day to explain the desi community that we have to charge sales tax as required by the state of MD.
Samrah:   No business is complete without challenges and learning how to overcome them. In my case,  it is sometimes challenging to coordinate deliveries with certain designers in Pakistan.
What does a day at work entail for you?
Rafia: Typically we have appointments spread over throughout the day. We rarely entertain walk-ins.  Samrah and I manage the operations closely and share the responsibilities. If one of us is busy, the other one takes over. We have been able to expand our sales team so that is a huge help for our exhibition as well as studio clients. There are times when both Samrah and I are conducting exhibitions in different states at the same time. We are lucky to have an amazing marketing and PR team which keeps us on our toes. We have also been able to establish a small team in Pakistan to coordinate our operations there which has been a great help.
Samrah: We work by appointments only which makes our work schedule somewhat flexible. We travel almost every other week for our trade shows where we exhibit all our designers. My typical day includes customer interactions and supervising our marketing team and making sure we have our events planned out. While I am managing the road shows, Rafia looks after the accounts team.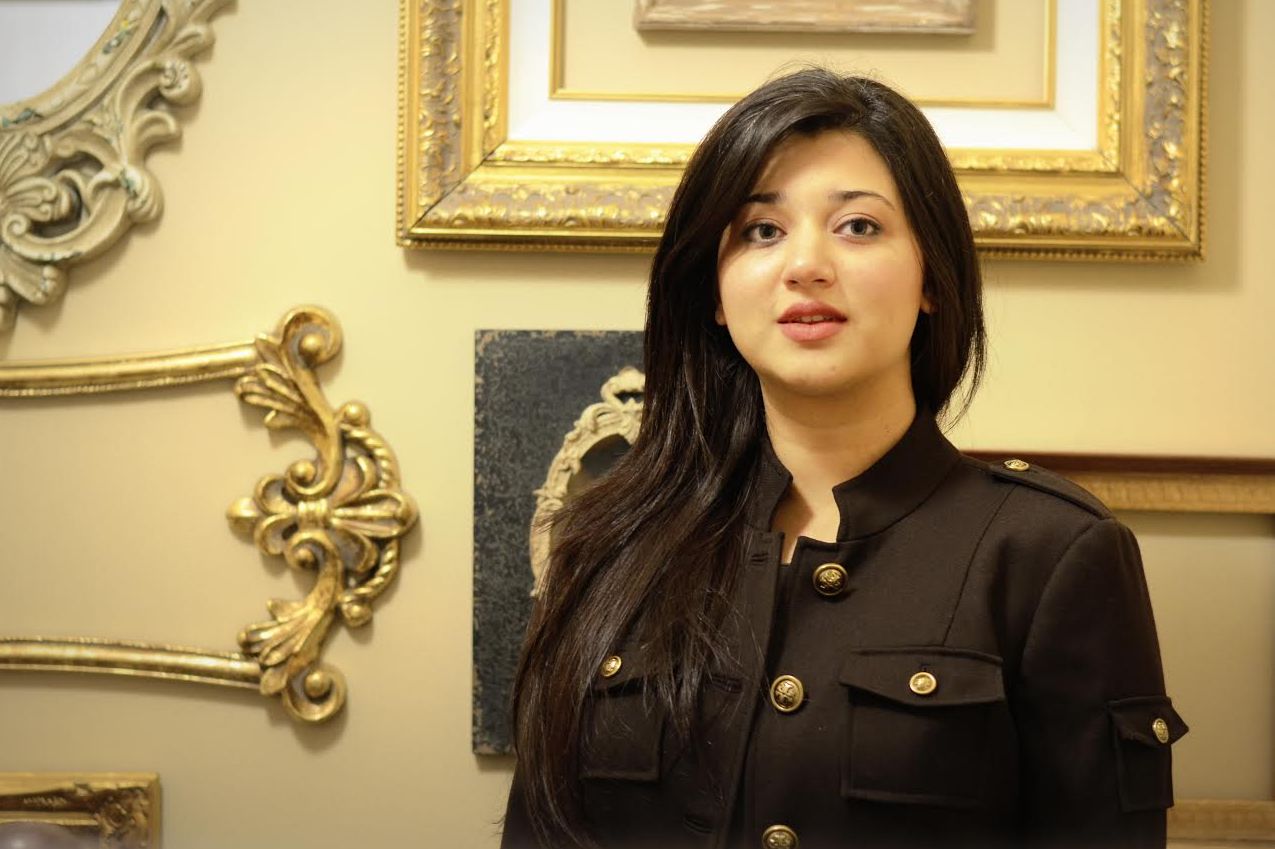 If you could change one thing about the way this industry works what would that be?
Rafia: Make it more professional and explain to newcomers to come up with new ideas to become healthy competition rather copying the competitors.
Samrah: I would appreciate if people were little more professional. The general mindset of desi people need to change. We often hear that we can get this piece of garment made is much less price. These are people who have not been to Pakistan in many years and they think the prices are still the same as they were 8-10 years ago. They like outfits by Élan or Faraz Manan but don't understand that some of these designers come with a hefty price tag. We are running this business very professionally. Our prices are very competitive and it's hard to convince people that we are here for a business and are offering a service.
What does it take to manage all the aspects of your life?
Rafia: Family support. I have a four year old son and it won't be possible to travel for work without my husband's support. I also have a full-time nanny that helps manage my home and son especially when I am travelling for road shows.
Samrah: I will be dishonest if I say that I have been able to manage all aspects of my life efficiently. I am a part-time student as well. It's been hard to juggle between my work, college, travelling and family life. I am also a henna artist and love photography as a hobby. For someone as social as I am, it takes a lot of time management. I am glad to have a very supportive husband who not only understands the nature of my work but is extremely supportive. In fact he often helps me manage my day-to-day schedule.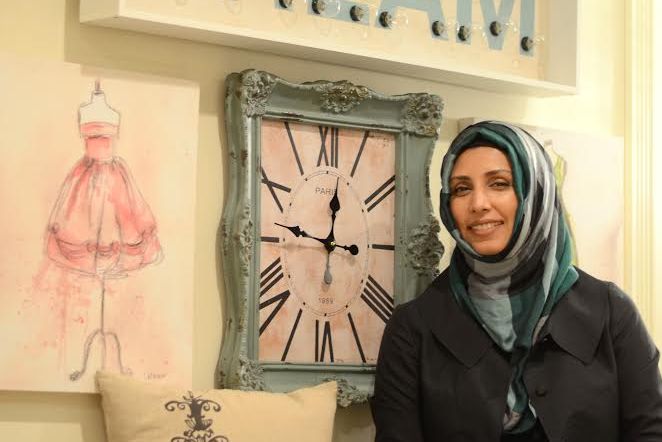 How do you disconnect from work?
Rafia: Actually we are never disconnected from work but we do try to add a day to our road shows so that we can de-stress and enjoy the city we are visiting. A day at spa also helps to unwind from our busy days.
Samrah: As much as I would like to get disconnected from work every once in a while, it is virtually impossible. I still try my best to take out an hour or so for myself every day to catch up on other stuff. I like to meditate, reflect upon my life or simply watch some TV. I like watching Pakistani dramas. If I am not travelling, I like to watch a movie or hangout with my friends on weekends.
What brings you the most joy?
Rafia: When people recognize me as PKDL owner.
Samrah: Family! I love my family. I actually can't wait to start a family of my own! I also like shopping. I need my very own retail therapy.
And why is that?
Rafia: I want to set an example for housewives so that they can strive to be a working woman too!
Samrah: I believe family is the backbone of every individual and it's hard to embark on a venture without family support. I'm glad to have my family as my backbone.
What's the best piece of advice you've got?
Rafia: Don't hesitate to take risks.
Samrah: Dream Big! and don't settle for anything less.  
What would you say to young entrepreneurs out there?
Rafia: Nothing is impossible. If you have a good idea, execute it. Just believe in yourself and move forward. There may be people dragging you down along your way but they will eventually recognize your hard work.
Samrah: Being a young entrepreneur myself, I would just like to say that if you are passionate about your work and willing to put in your 100%, there is no reason why you cannot achieve your goals.