Sapphire Pakistan is a text book case for a successful high street brand launch. With two mega stores under their belt in under a year, Sapphire commands customer curiosity like no other in recent past. A result of Khadijah Shah's Midas touch (combined with vision and hard work), Sapphire is beginning to enjoy the same status in fashion retail as Elan does in luxury wear. We raided Sapphire Lahore store to get our hands on the latest designs and show you what all is available in store…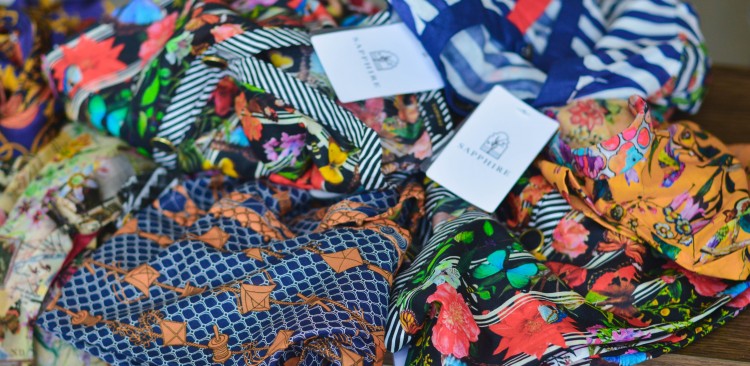 To start with, please note that the Sapphire Lahore store is stocked with new designs every Friday, so if you like us are on the lookout for something new, you should have marked your calendars by now. With the change in season, fresh Spring Summer designs in beautiful bright colours, digital prints and embellishments are being stocked on racks regularly.
A simple cotton tunis with a beautiful print and finishing details will start for as little as PKR 3000, depending on the amount of embellishments, the prices will go up to approximately PKR 6000 but for the likes of the Red tunic below right which is filled with intricate embroidery on both back and front as well as beautiful finishing and design details. Needless to say, this is my favourite section and perhaps the most well stocked too.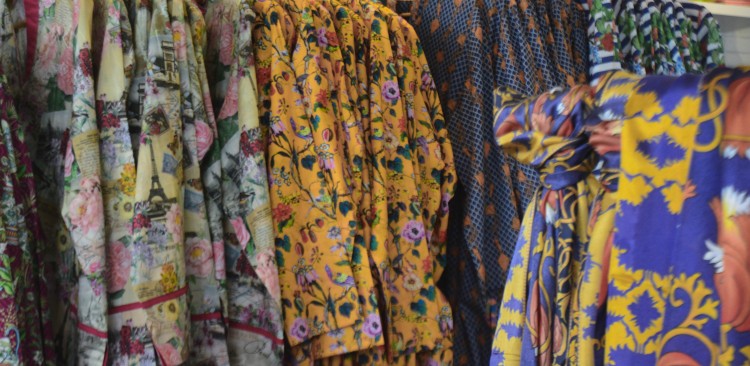 The comparitively lesser known 'Shikara' for Men by  Sapphire also occupies a decently stocked corner of the store. Men's ready made Eastern wear with 'tasteful' embellishment in Small, Medium and Large sizes are available off the rack. In the Winter season, we fell in love with the Nehru Jackets… We hear Sapphire is bringing similar offering for Summer in light linens.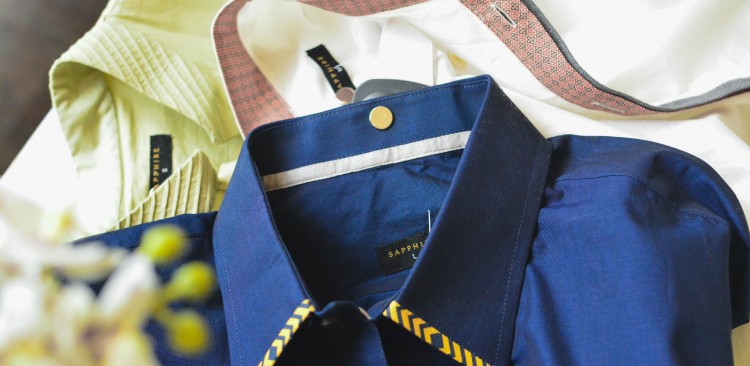 Upstairs, in addition to the loose fabric, one end of the floor is stocked with ready to wear Sapphire silk tunics which could take you from day time to evening depending on how you accessorize. Like the ready to wear tunics before, there is a range of choices from simple digital prints to more ornate embroidered ones. Embellished trousers are available as seperates to mix and match with the shirts and complete an outfit.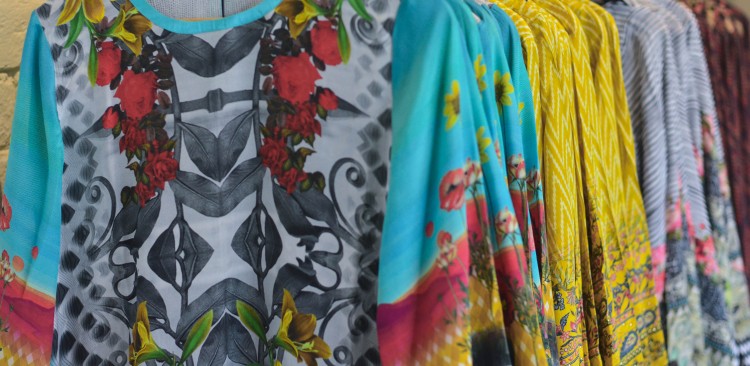 For those seeking more than a tunic for everyday wear a limited rack also offers 'Shirt & Dopatta' two piece suits. This is in addition to rolls of loose fabric which customers can buy in whatever quantity they require.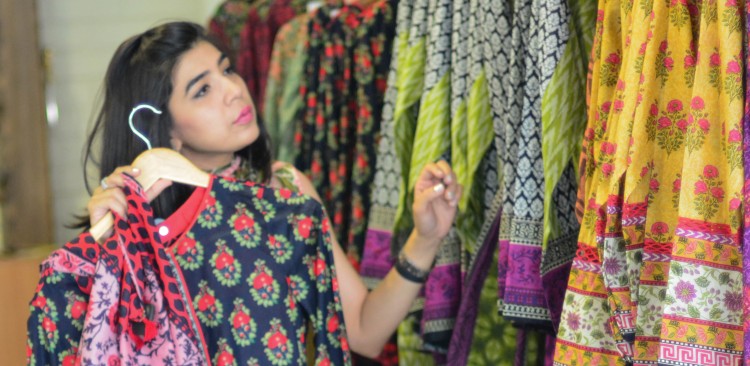 To finish off the look, Sapphire Lahore store also stocks imported ethnic imitation jewellery including earrings, pendents, bangles and more…
Mehreen and I came back with bags full of Summer goodies. Being on the go moms, and working women it was extremely convenient to step into one store and find a myrid of choices to pick up as is or customize to our liking. With ample parking and helpful staff, Sapphire could be our new retail favourite!
—-
Photography by Areesh Zubair