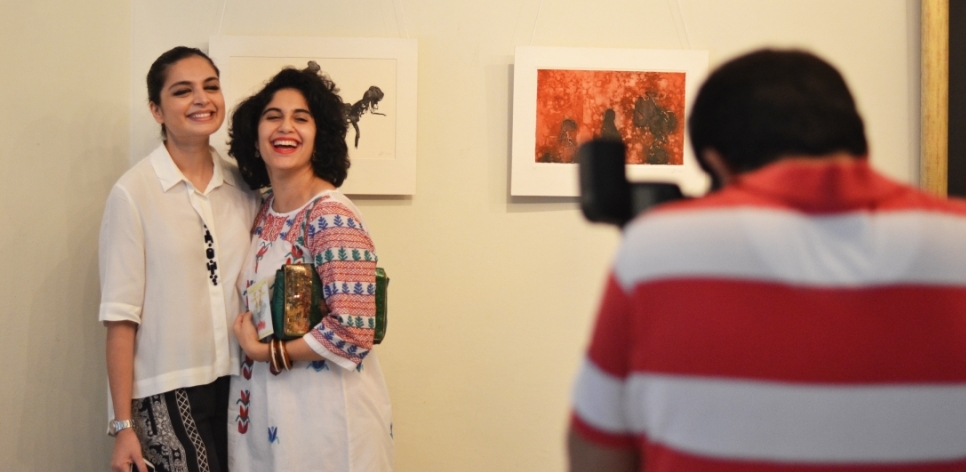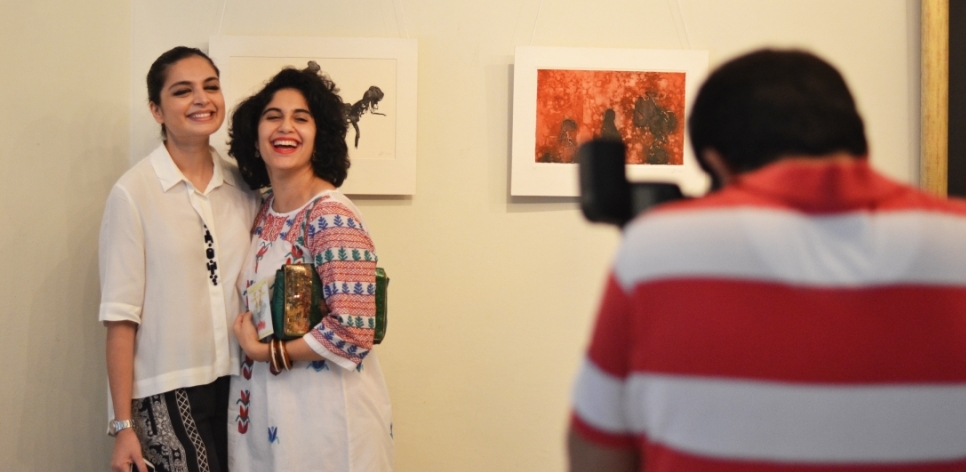 Sehr Lateef" width="966″ height="472″ />
The Paint Bucket Gallery recently hosted a show at the Alhamra in Lahore. Showcasing 4 talented artists,  Ahmer Farooq,  Saad Ahmed,  Usman Ahmed,  Zahrah Ehsan, the show focused on:
'Resolving the two rights' is an effort by four talented artists to shed light on the idea of the opposite gender and how it molds our lives and defines us. As we grow into adulthood and try to find who "you" is, it can be difficult to hear our own voice and the beat of our own drum. Our surroundings and a lot of other factors shape and carve us to a great extent. Most of us are raised to please others, to be obedient, considerate and polite. We practice self-restraint and do whatever we are told and taught. But the artists raise one important question… Where in the sand do we draw the line?
A harmony between the two must be created with both sides being self-aware and considerate of each other. We need to realize who we are ourselves and who the opposite gender are in our society. How do they define us and how do we define them?'
Here is Anoosh 's Visual tour of the event…