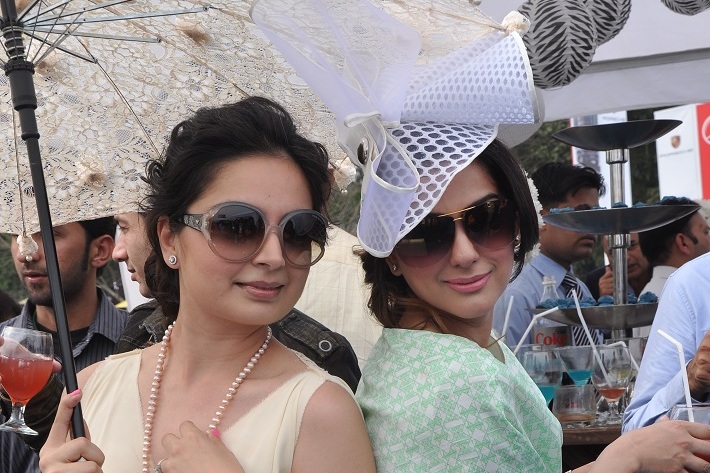 Queen Anne and the first race was held in 1711. Since then, the racecourse is closely associated with the British Royal family and is just 6 miles from the Royal Windsor Castle .
palatino;">
palatino;">- No Fascinators (for the Royal stand) maybe worn in General Stand

palatino;">- Formal Daywear

palatino;">- You may wear a Pashmina or a Jacket but the clothes underneath still have to comply with the code.

palatino;">As of 2012, no outrageous fashion displays are allowed at the Royal Ascot and Fashion Police has been hired to ensure compliance with the dress code.





My Fair Lady and the subject for the song "Ascot Gavotte".

James Bond film A View to a Kill in 1985, where Bond (played for the last time by Roger Moore ) was beginning his mission to defeat the villainous Max Zorin (Christopher Walken ), whose horses were competing in a race there.

Shanghai Pudong International Airport .

palatino;"> ASCOT IN LAHORE: