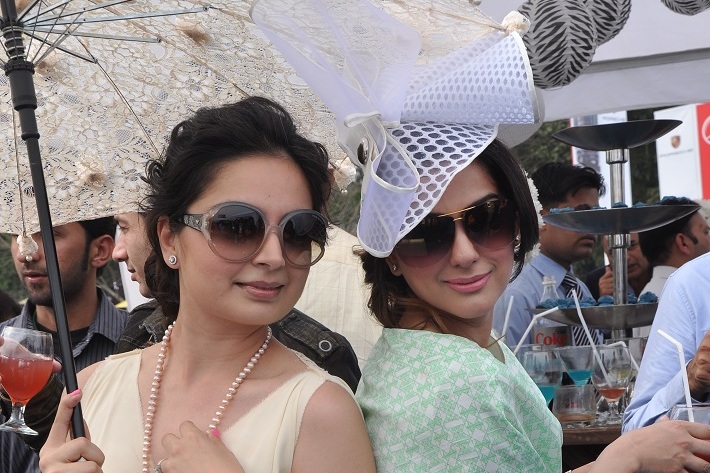 Ascot Racecourse perhaps one of the more renowned ones in the world is the home to the famous Royal Ascot race. Don't be mistaken though, given that its a racecourse , it has a year round calendar which is not just limited to this one event.
Queen Anne and the first race was held in 1711. Since then, the racecourse is closely associated with the British Royal family and is just 6 miles from the Royal Windsor Castle .
My Fair Lady and the subject for the song "Ascot Gavotte".

James Bond film A View to a Kill in 1985, where Bond (played for the last time by Roger Moore ) was beginning his mission to defeat the villainous Max Zorin (Christopher Walken ), whose horses were competing in a race there.

Skyfall , where it stood in for Shanghai Pudong International Airport .

palatino;"> ASCOT IN LAHORE:
Telegraph , Vogue UK and Lotus PR
Edwardian ' Ascot and Zara in wearing an Ali Xeeshan Head Piece.