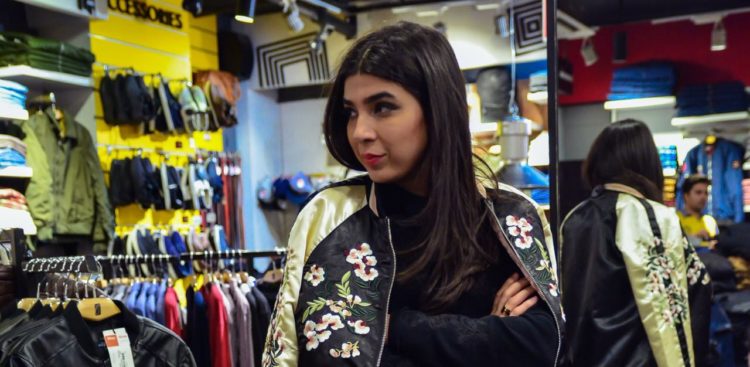 The Outfitters Sale is ON!!
Wrapping up a recording session for #SiddyTV we headed out to Raid the Outfitters Sale in true 'TeamSiddySays' style along with the #SiddySaysJr crew :) What awaited us was an absolute delight and I actually ended up buying three of the items we picked for you to see. At throw away prices were some of the trendiest pieces this season, and we had a great time trying out the one thing after the other.
What was to be work ended up being one mad shopping spree!
 LOOK 2
Patches + Military green spells trendy from the word go (which is why this shirt is now hanging in my closet). I personally love creating surprising contrasts when I dress up so this girl python print clutch tickled my fancy immediately.
Shirt PKR 2300/-
Bag PKR 1390/-