This week Sunday Magazine featured Sapphire's unstitched collection by Khadijah Shah of Elan on it's cover. Usman Malik, our brand new photographer/ graphic designer got a rare opportunity to go behind the scenes and capture the goings on as they unfolded at Sheesh Mahal in the Lahore Fort. We are huge fans of Khadijah Shah and how she has mastered unique eastern prints which are distinctively recognizable as her work. With this latest collaboration with Sapphire, her designs will be accessible to her admirers and followers for a much more affordable price all year round.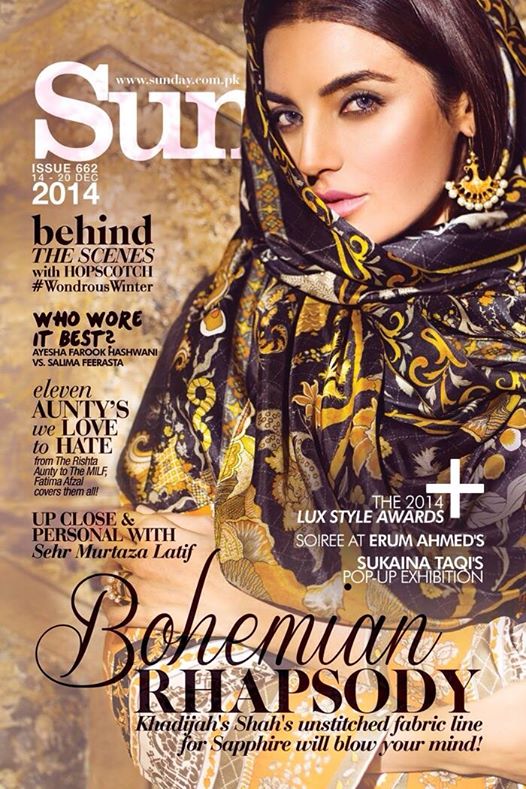 While the journey has started with Karachi, we believe two more stand alone Sapphire stores are in the pipeline to open in Lahore early next year.
CREDITS: Creative Director : Khadijah Shah | Art Direction Photography & Production : Guddi Shani | Hair & Makeup : Hannan @ Guddu Shani | Model : Sadia Khan.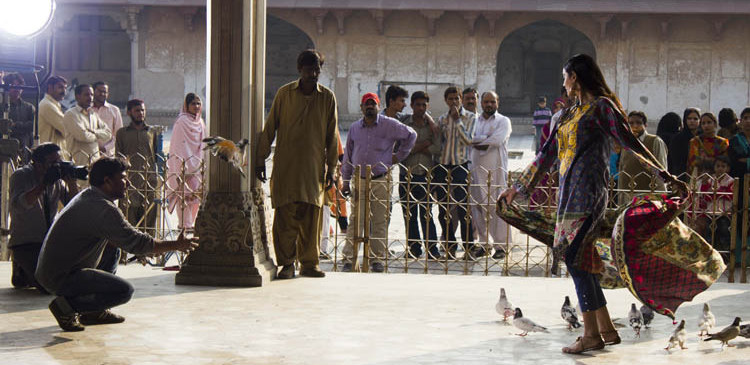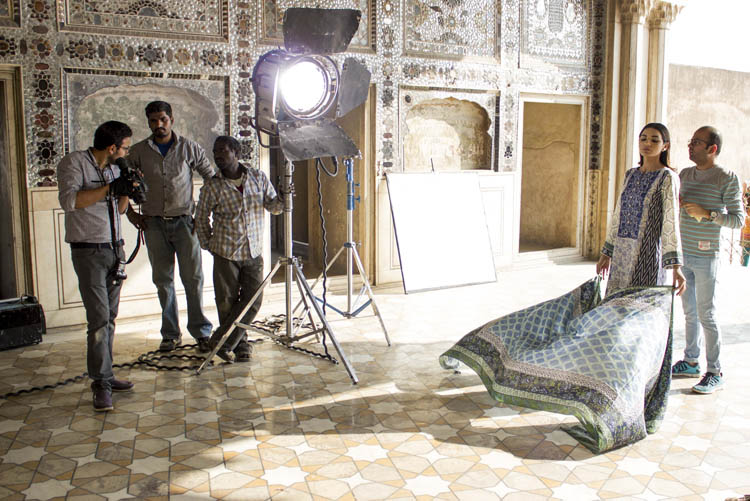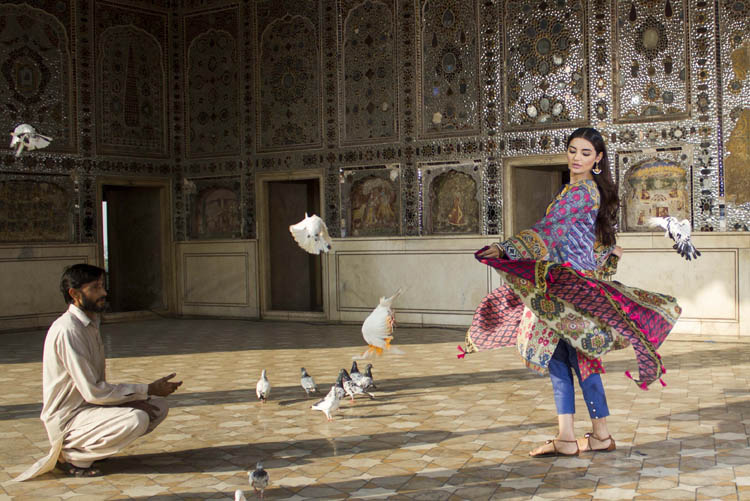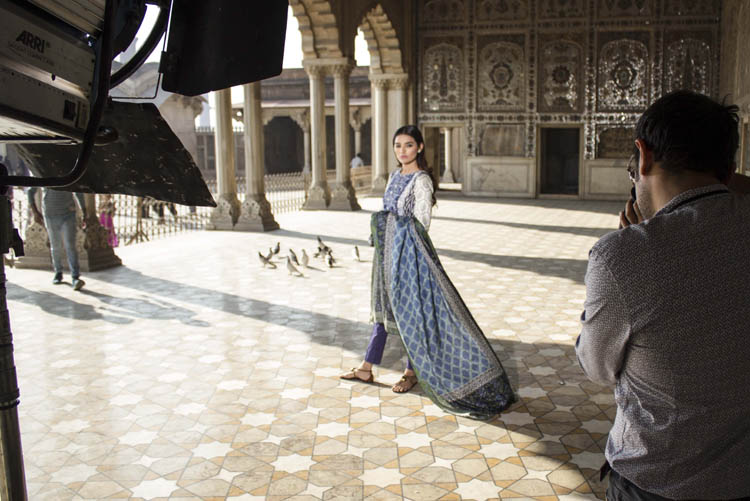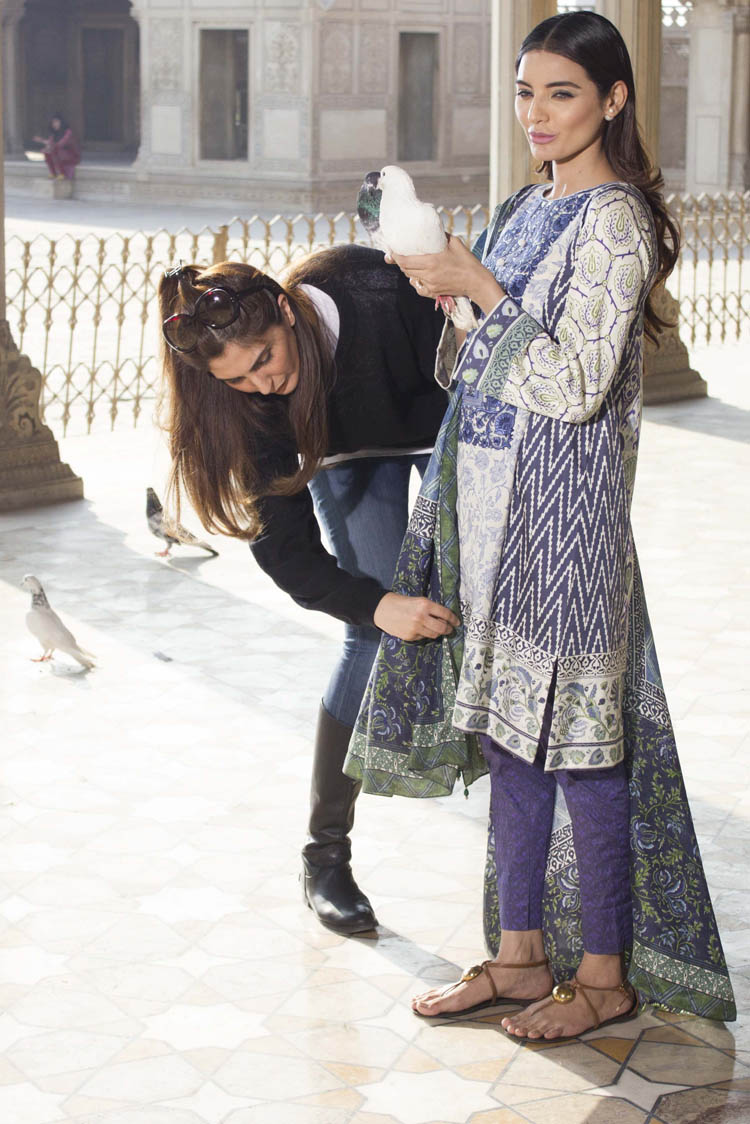 As you probably already know, Sapphire Group launched it's first retail store at Dolmen midst the usual hoopla one is now accustomed to seeing at any Elan event. As the ladies queued to get their hands on the first lot ever available for sale, leading models presented the designs and leading media personalities and fashion designers attended the event to show support for this new retail brand.
Sapphire hosts a range of products which includes stitched day wear and unstitched printed fabric for women, scarves, a special formal range 'Naqaash' , a menswear line 'Shikaara' and a range of precious and semi-precious stones jewellery called 'Nigeen' . With a price range starting from PKR 2, 200, Sapphire's debut winter fabric collection reflects an eclectic bohemian spirit through vivid designs and bold embroideries.