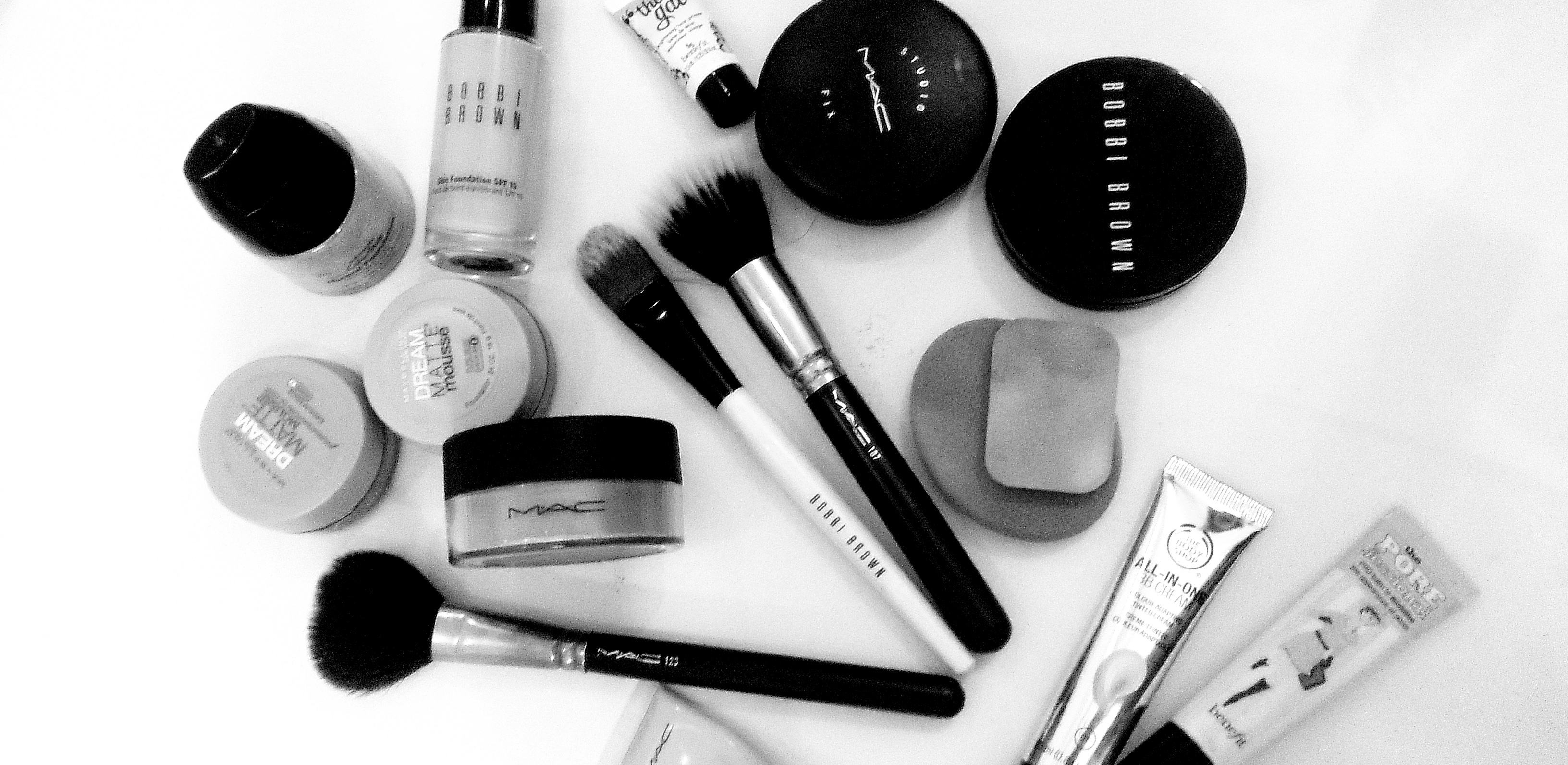 I don't know how the topic started but Sanam's words hit home 'Foundation just keeps looking worst with age'. I don't think she thought much about what she said but sitting in a small gathering of friends, she answered a question I had been struggling with for a few years now – what foundation do I use (if at all… never been a huge fan of the 'base').
I distinctly remember how embarrassed I felt when a sales girl had she expressed her shock at my lack of experience with a liquid foundation brush. Of course I just assumed that all 35 year olds must have one in their make up pouch at all times (even though I knew it wasn't true). I bought the brush yes, as well as the foundation (which worked like a charm in the London winter) after all I did feel my skin had been looking a bit shabby lately ummm 'missing it's glow' as they say. At the very next store,  another sales girl confirmed that if I bought the pore filling balm and some under eye primer any remaining concerns that I had would be put to rest. This was of course before I bought my BB Cream and after I had experimented with various powders and foundations.
My quest hasn't ended as yet, I have to admit, so far some non oily day cream topped with a light brushing of loose powder seems to work the best for me in the Summer. This of course is barring the occasions when I do use the liquid foundation with the fancy brush, but just coming to terms with the fact that I may not find the perfect answer solution because 'foundation just keeps looking worst with age', will probably help.
Have you found the perfect foundation yet?