I had noticed a growing number of celebrities supporting the Trainers Trend recently but hadn't really taken note till Chanel SS 2014. Chanel had pleasantly surprised everyone with Couture Trainers 🙂 and Mohsin Ali followed suit at the Pret a Porter Week in April this year.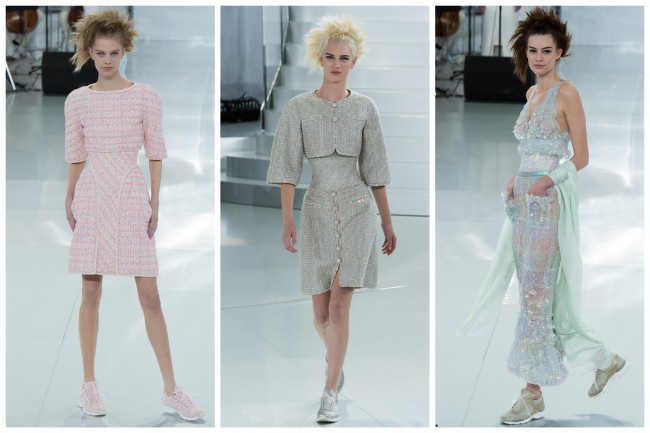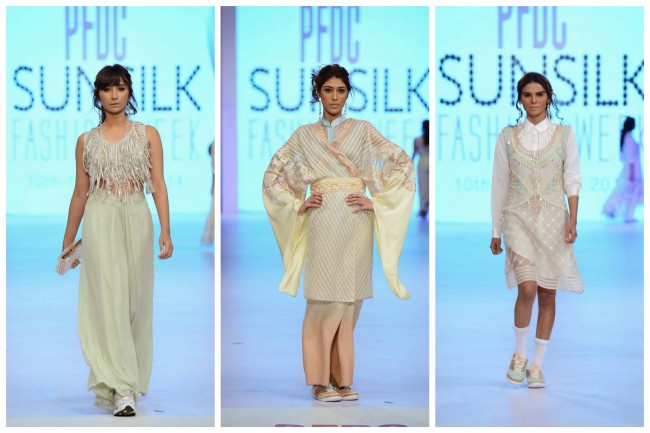 Now personally I can't see how you could possibly pull off a pair of sneakers under a Shalwar Kameez but for the fashion forward ladies who do dare global trends, this is one comfy way to take things forward. I absolutely love the colourful, shiny, bling, mad trainers available in the market today.
CELEBRITIES SUPPORT THE TRAINERS TREND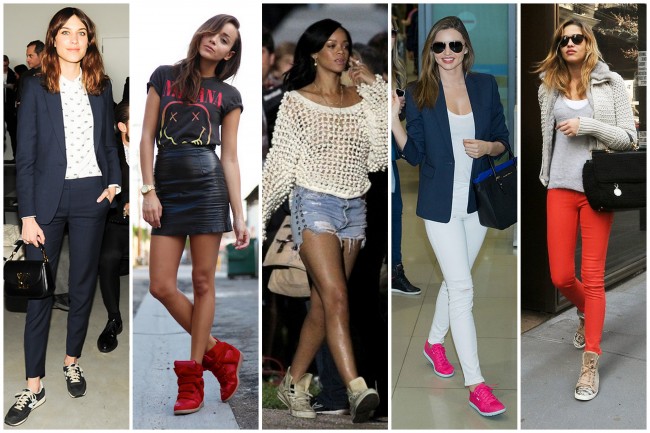 LOCAL FASHION LADIES AND THEIR TRAINERS TREND
I even found some of our local ladies of fashion supporting the trainer trend in very low quality pictures. I wish I could find one of Areeba Magsi on New Year's Eve at my place, she rocked the trainers too HOWEVER, here is Sam in her high tops and Maira Pagganwala.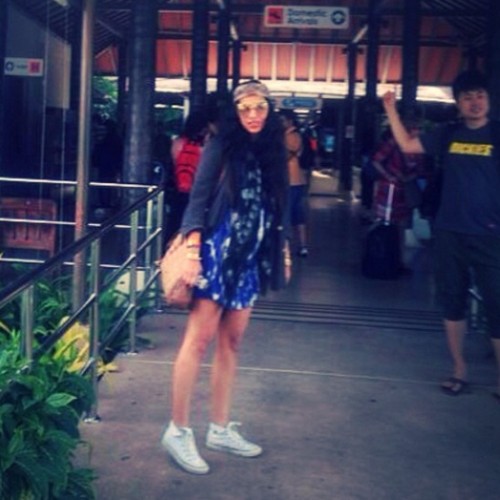 A CRASH COURSE IN DESIGNER TRAINERS
The infographic below from the fabulous www.farfetch.com gives you enough to carry an informed conversation about whats going on with high fashion, luxe brands and the trainer trend.