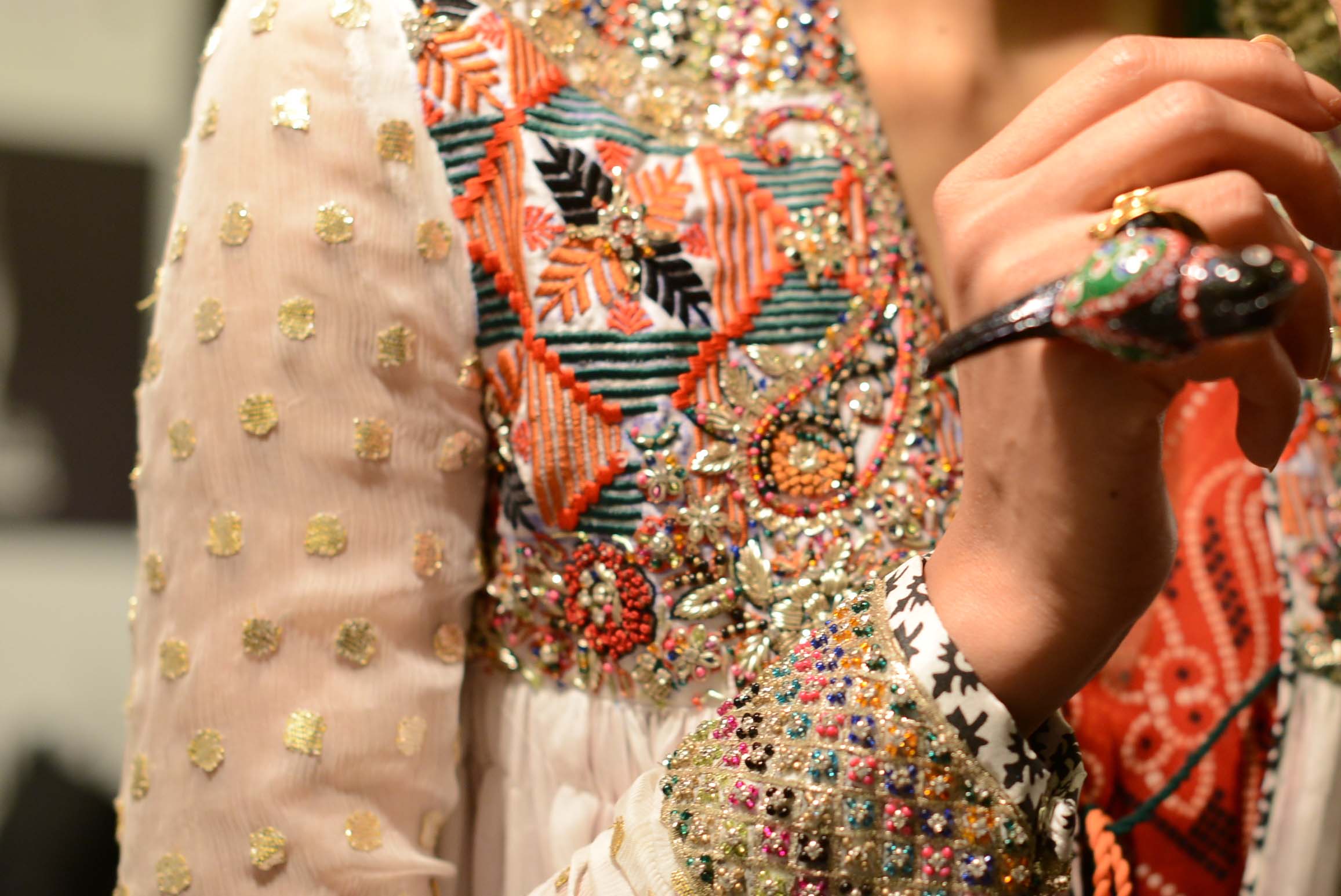 Karma , Maria B and HSY – The three design houses that changed the course of fashion in Pakistan many years ago all presented very desi collections after fairly western silhouettes last year. Maria B was inspired by her Kashmiri roots in the Ladakh Connection , Maheen's Rajesthani Kahani was bustling with colours and Hassan gave back to the community through the Sher collection. All three designers with different takes on colours and embellishment, essentially gave us three different ways to go desi with pride.


HSY'S DESI TREND
palatino;">- Skirts are called Lehngas they're kosher!
palatino;">- Flowing feminine silhouettes are ever green.
palatino;">- When you go desi, go all the way – Kajal, jhumkas and the works.
palatino;">All images courtesy: The talented Mr. Faisal Farooqui & his team at Dragonfly