Our talk with Yousaf Shahbaz, an architect and space designer, revealed him to be a rare refreshing personality, true to the spirit of an artist. For someone who has achieved so much success in such a short time, Yousaf is humble to the point of being almost unaware of his achievements. It was extremely refreshing chatting with someone so easy going and unpretentious…
Read below for a truly enjoyable question & answer session with Yousaf!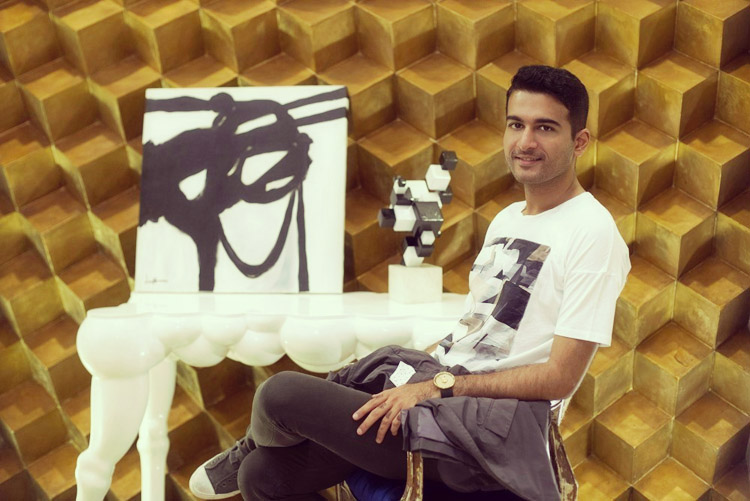 Who is Yousaf Shahbaz?
Is this the part where I'm supposed to say amazing things about myself which may or may not be true? Because I've been trying for 15 mins and I can't think of a single thing worth mentioning. So let's just say that I'm definitely not an "apnay moo miyan mithoo" so you'll have to figure that out yourself.
How would you describe what you do?
Its space design. I'm an architect who does interior and landscape design as well only none of it in the conventional way. I focus on concept or custom design and don't provide generic solutions whether it's residential or commercial space. My approach is process oriented instead of design based and the product is evolved by working very closely with and understanding the client, company or brand. I enjoy taking on projects where we can explore and experiment and learn about different styles and techniques and materials.
Describe your journey in getting to who you are today?
"Zindagi ka safar, hai yeh kesa safar, koi samjha nahin, koi jaana nahi"
Dude! if Kishore didn't understand his journey then I'm going to even attempt to understand mine. I'm here. I'm happy. It doesn't matter how I got here. At least not yet. Maybe when and if I'm super successful and famous it'll matter. And then, I'll make up a great story 😉
Who is one person who defined your personality?
My mother. She's awful too. I'm kidding.
Tell us about your childhood, where did you grow up?
I'm a hardcore Punjabi. I was born and grew up in Lahore. I went to the same school that generations of my family have gone to and even went to college here. Lahore and I have a very love/hate relationship. We can't live with each other and we can't live without one another either.
Where did you go to school? Speak to us about your formal education…
I went to Aitchison and then on to LACAS for my A'Levels. LSE in Lahore for my BBA (because my father could not bear the thought of his son going to art school) before going to the NCA for BA in Architecture. I love Aitchison. It's a big part of who I am and it's always going to feel like home. LACAS made me realize that there's more to life than just school and grades. I hated LSE probably because I just didn't fit in. NCA was a complete culture shock but in the best way possible. It made me who I am today and opened my mind to an entirely new world of amazing people, and places, free thinking and creativity. It made me fall in love with Lahore in a way I didn't think was possible and I wouldn't think of trading in that experience for anything in the world.
Did you always want to be an interior designer?
I'm not one. I'm an architect. Which is I think why I'm less conventional than most interior designers and don't think like one because I think of scale and proportion and flow and light and balance more than anything else. And to answer your question, yes. I think I always knew I wanted to do design. Maybe not specifically architecture but I do think that spaces are the purest form of design so one thing must have lead to the other.
Speaking of professional influences, which interior designers do you look up to?
So many that I look up to. Not many that I'm influenced by. Are influence and inspiration the same thing? Because there's so much to be inspired by and architecture and interiors are only a small portion of it. Nai ? Also, I've had so many people come up to me and tell me exactly what my style is like and most of the time their opinions are completely opposite so it's confusing even for me because I'd rather not be labeled or put in any specific box.
When you look back professionally, what are your fondest memories?
I'm not one for looking back too much and I also have the worst memory so I don't want to say one thing and then remember a dozen other more special ones tomorrow because that wouldn't be very nice.
Which one of your projects do you hold closest to your heart?
All of them. Till the day they're complete. And then I usually hate them.
And, why is that?
I'm not sure. I think it's like math. There's so many ways to solve the same problem and you have to pick one, and so you do, and when it's done you either want to do it all over again or you feel like one of the others would have been better. I don't know.
What is all that you aspire to achieve? Give us a glimpse of your bucket list.
I want to spend a year waiting tables in Paris. Learn to cook from a local at a vineyard somewhere in Tuscany. I want to have a studio in New York. Work with a crazy fashion person like Thom Browne on some project. Design a restaurant for Thomas Keller or Yotam Ottolenghi. Do an installation at the MoMa. Meet Robert Downey Jr. Join PTI. Go skydiving. Get over my fear of the ocean. Learn how to play an instrument. Sing in a theatre production of Grease. Ride a vintage Vespa to work every day. Work on a modern extension to a 16th century castle. Spend a year reading classics in beautiful libraries all around the world. Visit Delhi so I can karaoke to Kishore and Rafi without being judged. Wait, did you mean career goals specifically?
In difficult times, who do you turn to?
Masi. Even though she's all the way in San Francisco, and we never see eye to eye she's always my rock.
What is your vision for Strata?
For it to constantly keep evolving. To be recognized internationally as a design studio. For our products to eventually be available in design capitals like New York and Hong Kong. To be commissioned for projects abroad. Visions are so relative, at least for me, I'm sure even they will keep changing. I'm not really one for thinking too much. So really the only constant vision would be to be the best.
How has self employment been for you? Have you been employed prior to this?
There are pros and cons to everything I guess but really it's been great. I can't complain. The good days are so good that they get you through the bad ones.  I love not being restricted or limited by any rules or regulations. It's important for me to be able to do what I want. And yes I have been employed before STRATA. I joined AEDL to work with senior architect and designer Attiq Ahmed right after college and was there a couple of years before setting up STRATA.
How do you disconnect from work?
By going on holiday and turning off my phone and logging out of my email. There's no other way to do it.
What advice do you strongly hold on to? 
None. At least not consciously. I should. And I wish I would too. I've either never been given any decent advice or I've chosen to ignore it. Not sure which. But either way I'm sure it's my loss.
What is the best thing about your career?
That I get to create.
What is the greatest challenge you face as an interior designer?
I hate this question. It makes me sound whiny and irritating. Can we please skip it? It's boring for most people anyway. No?
Have you ever considered anything other than space design?
Not seriously. I actually love what I do. I do keep thinking about how my retirement plan will be a restaurant in a beautiful location where live and I cook myself. Doubt that'll ever happen. But who knows.
What advice would you give to anyone reading this interview?
Haha. Anyone who has read the above interview will know not to take me seriously.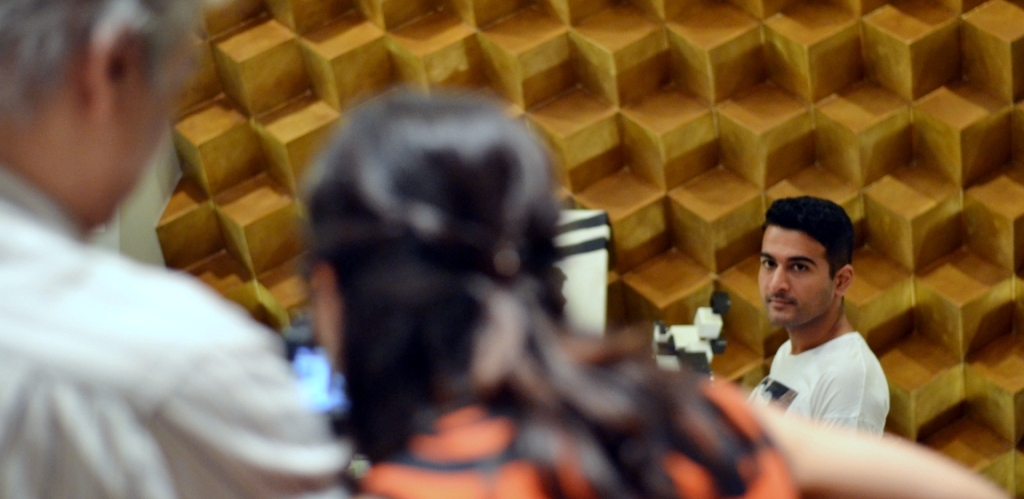 Yousaf's Images by Mujtaba Shah , BTS Images by Anoosh Zeerik .