I have to confess, I have been a skeptic, a non-believer and even a critic of the Hum TV Fashion Weeks. Not because they're badly executed, because they aren't but I always felt the show was geared more towards creating television content (with celebrities walking the ramp for no apparent reason) and less towards promotion of quality fashion.
When HUM TV announced their style awards, I had mixed feelings. Being associated with stylish people in more ways than one, they definitely had more creds to pull this one off however, I wondered if they'd be more about Drama and Entertainment than really about 'Style'.
I am glad to say, I am a believer.
Here are a few things HUM Style Awards did right and other show organizers should take note of:
DIRECTION:
Hum TV approached the awards more as a theatrical presentation than a fashion show, and appropriately brought in Nida Butt to direct the event. While Nida may not be as familiar to drama viewers, she is no new name for those who follow theatre and she proved how invaluable her experience managing live theatre plays (as opposed to recorded shows) is.
HOSTING:
It would be safe to say that Ahmed Ali Akbar was truly the star of the night. Not only was he witty and charming, he was brave! A trait rarely seen in a world where schmoozing and air kissing is common and honesty frowned upon. In a light hearted way, he smiled and said all the whispers heard in the darkest corners making them something to smile about rather than something to gossip about. Two thumbs up on delivery of script (bravo to the script writer) as well as the acting!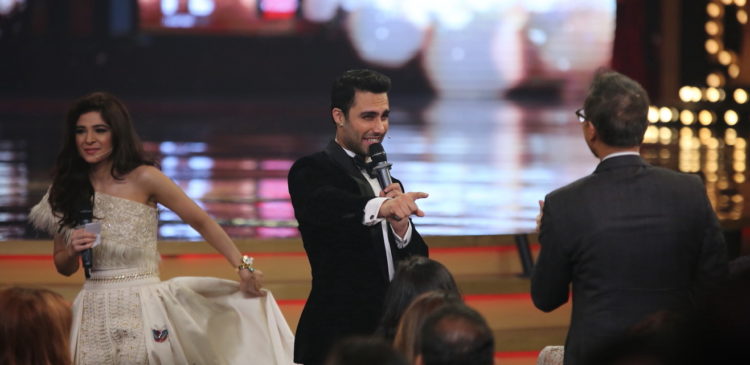 HALL ADMINISTRATION:
In trying to please no one, HUM TV administration pleased everyone. Celebrities in the front, nominees to the side, press in the middle with a brilliant center view of the stage and guests at the back. Very courteous yet firm on ground administration ensured that everyone was ushered properly to their designated seats each one tedious tagged by the name. A big shout out to Tehmina Khalid, guarded the press seats ensuring personally that the journalists and bloggers got a chance to do what they came for – good coverage of the event.
TIMING:
While the show started an hour and half late at 10:30pm, it still had nothing on a certain show we've attended recently which started at midnight. After a few prompt announcements, lights dimmed and the show was on it's way.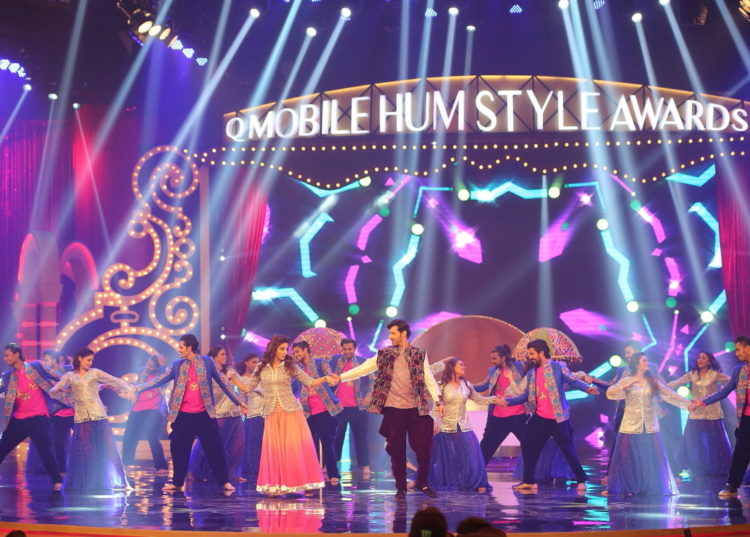 ENTERTAINMENT:
The segments which followed flowed beautifully with an impactful opening performance and then back to back performances and award ceremonies with little or no breaks in the middle. Each presentation was immaculately planned, highly entertaining and larger than life.
The only times one felt the urge to check the phone or carry a conversation was when more established artists like Rahat Fateh Ali, Zaid Ali T etc took the stage who despite being good were extremely predictable.
AWARDS:
While the usual 'I think x should have won vs Uff that's such bias' were heard is hushed murmurs, HUM Style Awards also brought forward a host of fresh names in addition to the usual predictable ones.
Most new winners seemed pleasantly surprised at the sound of their names announced and responded by expressing gratitude to the organizers (read: thank you thank you for being so brave).
As Khadija Shah she accepted one of her two awards she ironically remarked, 'I thought Elan would always remain the most nominated brand' on the other end for Best Male Designer we overheard someone saying 'Fawad Khan won' (referring to Republic's focus on marketing in the recent years).
Three well deserved lifetime achievement awards were also announced, (leaving the hair and styling category now open for new talent in the coming years phew!)
GUESTS:
HUM TV as anticipated had pulled a power packed guest list, of not just celebrities associated with the channel (who were abundant) but designers, models, film directors, sports stars and more… While missed Faraz Manan, Fawad Khan, Aisam ul Haq, Sana Safinaz, Nabila Maqsood, anyone who wasn't there wasn't for a legit reason… In fact a celebrity who confessed had no plans of coming till the last minutes changed her mind because the management had personally and diligently followed up.
There is always a bit more to learn, and while most of these are petty enough to seem like whining than real constructive critique, I must put these down
DURATION:
Having been to many shows we wished had never happened, coming out with the feeling of 'I wish it was 30 mins shorter' is no big deal at all… However, in all honesty if the show would have been flawless if it really was…. For the live audience anyway.
STYLING OF GUESTS:
I understand Hum has little or no influence on how the celebrities turn out, but in our humble opinion the overall style quotient could have been better. Most celebrities barring a few disappointed with their final turn out. Models like, Sadaf Kanwal and Amna Babar brought their A Game and we wish there were more. With the television and film celebrities one remained missed the oomph on the red carpet and the looks ranged from safe to sweet – nothing particularly directional or edgy. (Our best and worst looks coming soon).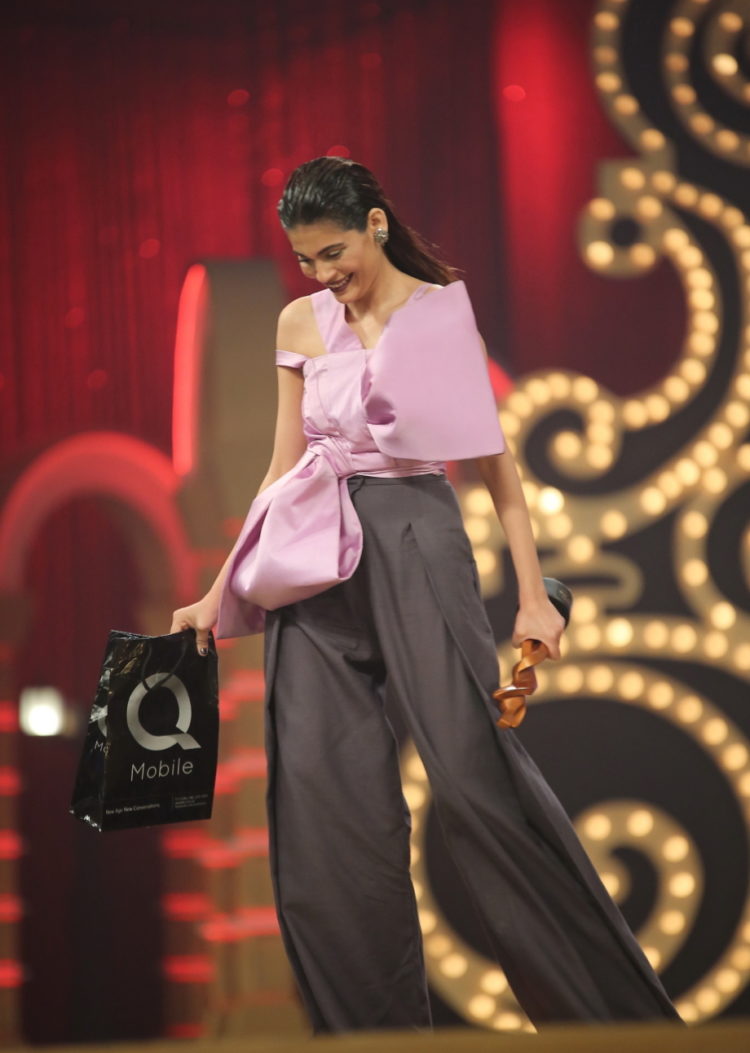 As a final word, I can safely claim that Hum Style Awards are the new benchmark and clearly the one to beat now. There are lessons not just for other Style Awards but events in general and with a fashion week following immediately after, it'll be interesting to observe if shows like Elan Palais Indochine recently and Hum Style Awards both that were far superior both administratively and with the content, have shaped the way organizers approach these mega events.