Endearingly charming and exotically handsome, Sikander Rizvi is all set to take the Pakistani Film industry by storm with the release of his debut film, Dekh Magar Pyaar Se starring opposite the stunning Humaima Malick. The film has been made by the uber talented Asad-ul-Haq.
Many knew Sikander as the owner of the coveted and much-loved restaurant in Karachi, Xander's. But since the official release of the film's first glimpses, he is now popularly attributed to the status of a full-time star and is considered a promising actor in the industry who is supporting a rock-solid career ahead. We even saw a glimpse of what he can accomplish in front of the camera in a fashion shoot by Deepak Perwani.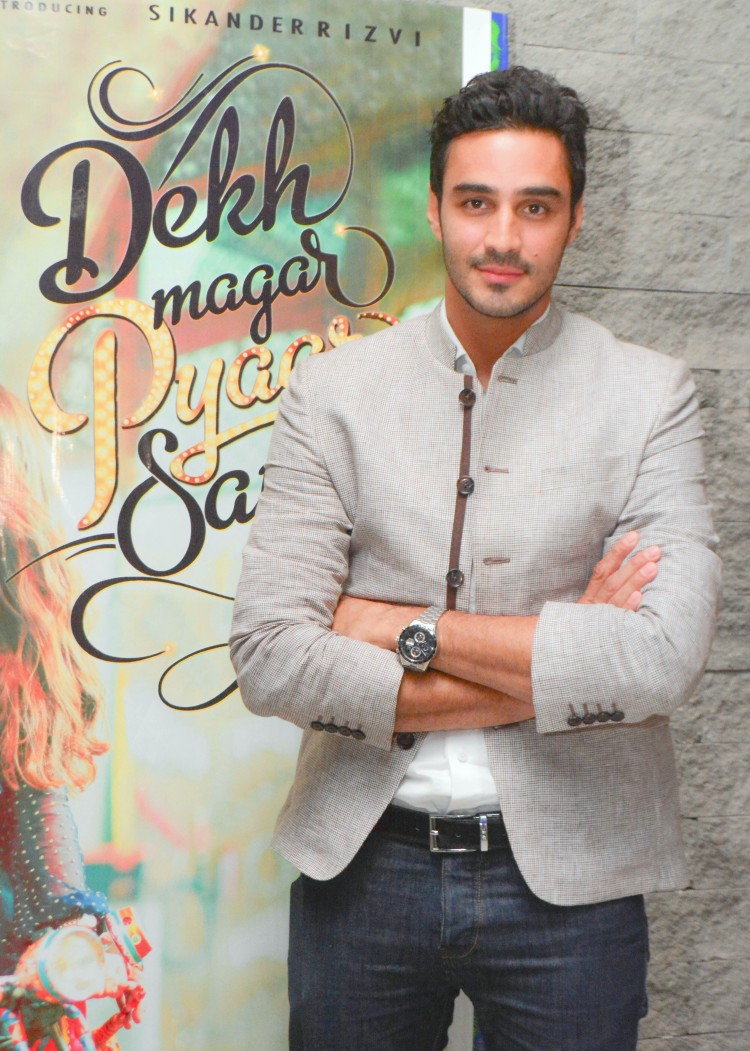 Sikander Rizvi has part-French origins and a charismatic appeal that brings every room to a stand-still. So, it really doesn't come as a surprise when we say that Sikander is now, the new IT boy of the cinema industry. We were extremely excited when we got a hold of the rockstar himself and had the chance to sit with him exclusively. Here are 10 things that he confessed only to SiddySays:
1. My family and close friends call me 'Sikki'
2. My first crush was this girl, back in kindergarten, who played with me in a sandbox.
3. The first thing I notice in any woman is her smile.
4. When I'm down, I turn to music to lift myself up.
5. I wish I had taken 2 years off, right after college and traveled to South America.
6. My all time favorite romantic movie is "How to lose a guy in 10 days."
7. One thing you can't stand in other people is, body odor.
8. I don't leave the house without my classic black Wayfarers, iPhone and a pack of gum.
9. My recent favorite song is: Miyagi – Woodpeckers Love Affair (Sascha Braemer & Dan Caster Remix).
10. I absolutely love, Cape Town, South Africa. I think it's the most beautiful city in the world!