Vasay Chaudhry is a man that puts quirk in quirky. After writing and co-acting in 2001's hit sitcom, Jutt and Bond, Vasay Chaudhry figured that his wit and wisdom can take him to places. Since then, he immersed himself with screenwriting, acting, directing, producing and even hosting.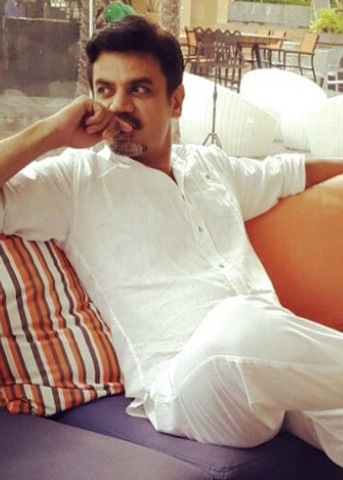 His most noteworthy TV plays as a writer include Timmy G, Dolly Ki Ayegi Baraat, Takkay Ki Ayegi Baraat, Inspector Khojee, Kash Tu Mera Baap Na Hota, Yeh Shaadi Nahi Ho Sakti, telefilm Armaan and Jackson Heights. Following which he wrote the script and screenplay of Main Hoon Shahid Afridi before lending his exemplary skills to Jawani Phir Nahi Ani releasing this Eid.
Team SiddySays caught up with Vasay Chaudhry and sits down for a confession session!
1. What do you prefer, Facebook or Instagram?
Neither
2. Who was your first crush?
I've had so many! I don't remember
3.What's the first thing you notice about a woman?
I'm not particularly fond of loud and aggressive women, so a decent and graceful one definitely catches my eye.
4. One thing you can't stand in other people?
Ah, the list is long. But if I can narrow it down then it has to be their temperaments, pompousness and negativity.
5. You most favorite destination to visit outside Pakistan?
I think after shooting for Jawani phir Nahi Ani, I've got to say Bangkok!
6. What's one thing you don't leave your house with?
My wallet
7. What do you fear the most?
Dry humor
8. What's one must-have item on your list?
Sexier sunglasses
9. What's next for Vasay Chaudhry?
Plenty of things! I don't necessarily kiss and tell.
10. What's your all time favorite perfume?
Reveal by Calvin Klein