Even though there are so many variations but we've picked out 11 types of pakora you can have in Ramadan because these quick, easy, crunchy and addictive treats make the perfect snack 365 days a year.
Pakora are a national staple food whether you have guests over tea time, it's the rainy season or the holy month of Ramadan, these veg  and non-veg options in 11 types of pakora you can have in Ramadan are a must try because some of the types of pakora might surprise you.
PALAK PAKORA
Palak Pakora are a regular fav any time of the year and we just love them with some chutney or a dip.
ALOO PAKORA
Another common but most favourite treat. The potatoes are cut in halfs or even fries like shape and fried with a spicy batter.
CHICKEN PAKORA
These are a family favourite and you have any kind of chicken from wings to pop corn style to tender pops.
PYAZ PAKORA
This is the HEAD of all Pakoras' – the classic style that will make every Iftar or tea time complete. Just thinking about the aroma is mind boggling.
BENGAN PAKORA
Eggplant Pakora are yet an other snack to have for Iftar. Season it well so it can soak the flavours and deep fry it.
MOONG DAAL PAKORA
Moong Daal Pakora is an easy, quick and crunchy snack that can be easily made. They are more like a veggie snack if you want something different. Try them with mint chutney.
STUFFED BREAD PAKORA
Stuffed Bread Pakora are very fulfilling because you can stuff them with chicken or potatoes paired with a dip. Cut them in small triangles and enjoy the treat.
GOBI/CABBAGE PAKORA
These types of Pakora are called Chinese Pakora because of the veggies used. So they definitely add a variation in the types of pakora we normal eat.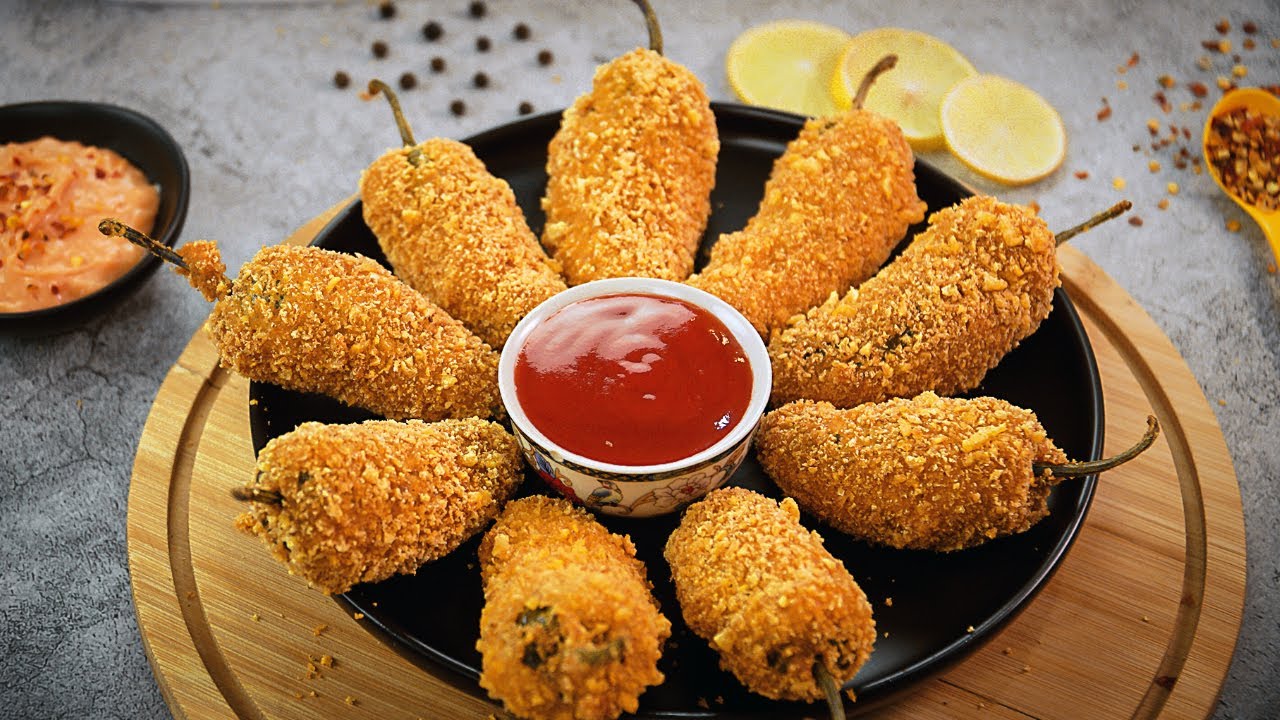 PERI BITES (CHILLI PAKORA)
The green ones which are long and broad are used. They are not so spicy, but make sure you remove the seeds from inside before using it. Because these are a favourite.
MIX PAKORA
Mix Pakora is a mixture of all the dry ingredients like potato, cauliflower, spinach, cabbage, and any other ingredient you want to add to your liking. These ingredients are mixed in the batter and are fried to make pakora.
PRAWN PAKORA
Prawns should be marinated before using it so when they are deep fried, it gets crispiness from outside and when you bite it, the prawns give you the flavors. These Prawn Pakora are somewhat like Tempura's.