We're still in a state of limbo right now and social media affects a lot of our purchasing decisions so I'm going to share 2020 bag styles with you that you probably might like or not, but I'll share them anyway.
As turbulent as 2020 has been and continues to do so, fashion has taken it's own life form with every style being thrown in a hot pot, however when it comes to 2020 bag styles, while some trends have remained constant, a few new looks have popped in too.
From sling bags, cross body bags, totes, teeny tiny bags will be seen, we're giving you notes on the top bags that have made it to our list of fashion and style. And it totally depends on you carry each look.
WOVEN RED
Woven faux leather bags are one of the hottest 2020 bag styles. So this woven red faux leather bag with a removable chain is a total look to carry in this season. You can sling it or just wrap your finger around it. Shop here.
CLASSIO
This clutch-sling classic bag style called Classio is perfect for those warm winter evenings out for a dinner party. We love the details on the textured PU of the bag and the wine color. Shop here.
SAFETY PIN CROSS BODY BAG
This safety pin cross body bag is a funky accessory to add to a plain look. Carry it or sling it, you will definitely be turning heads with the anatomy of this bag. Shop here.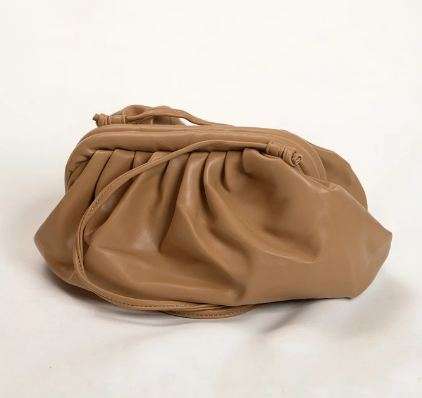 ROSY KHAKI POUCH
Slouchy pouches and bags have sashayed on the runways. So this khaki pouch is a total steal for oomphing up you look. It's minimal yet very chic. Shop here.
Ps. All these products are local and available in Pakistan.