The Academy Awards is THE event of the calendar year without a doubt. It brings together numerous actors, directors, producers and other incredibly big names from the film industry and celebrates the previous year's achievements and accomplishments.
Every year, we cover the best dressed from the red carpet. However, this year, because the red carpet was a complete disappointing fail [whoops!], we are changing our route a bit to make room for the 'aww' moments that we saw at the event. And believe us when we say; you too will be smitten! So  – the aww moments from the Oscars 2015:
When Jennifer Aniston picked up Emma Stone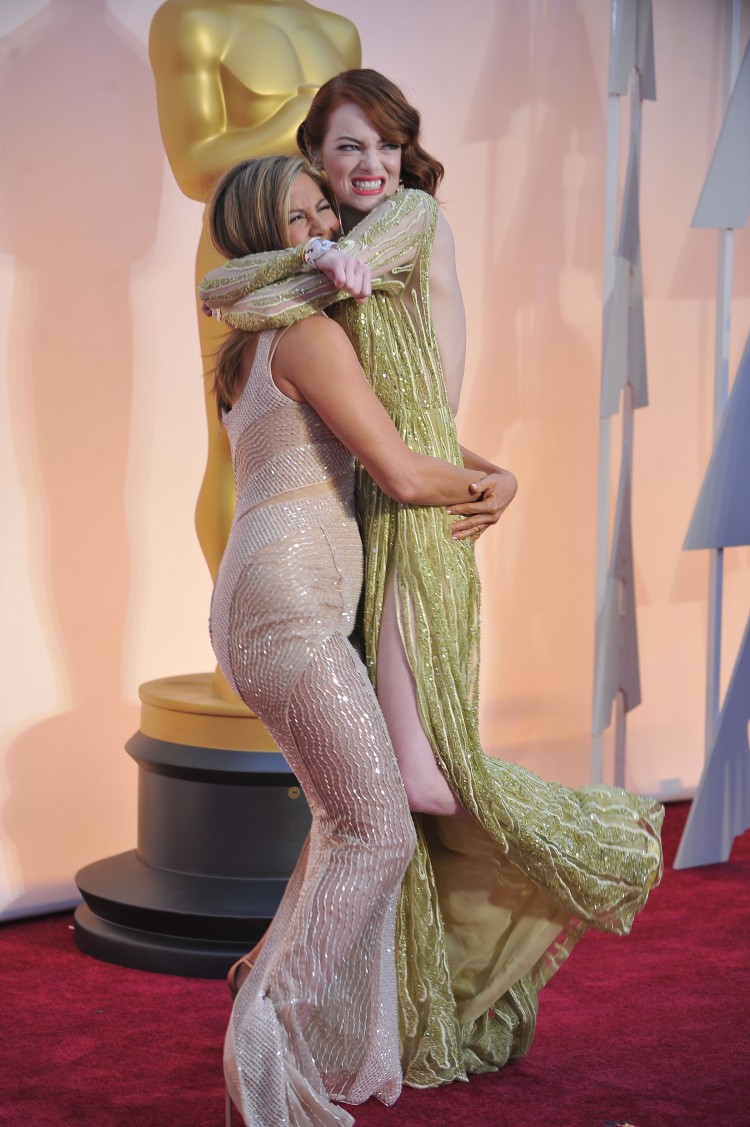 Emma Stone and Jennifer Aniston are both undoubtedly the sweethearts on the red carpet. And so when we saw Jennifer Aniston totally picking up Emma Stone in a bear hug of sorts, we completely went 'aww'.
When Oprah Winfrey got the LEGO Oscar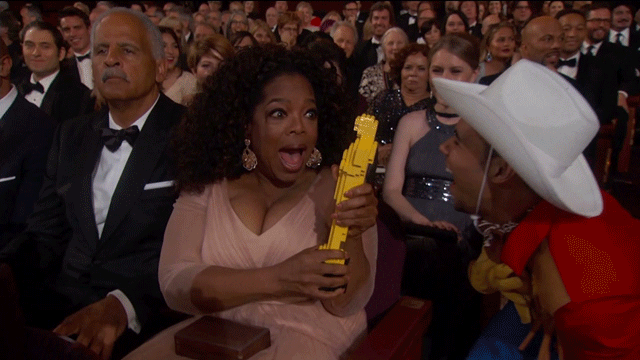 While The Lego Movie was notably snubbed by the Academy when Best Animated Picture nominees were announced, the movie's popular soundtrack was up for Best Original Song (though it lost to Selma's "Glory"). The toy marketer got a big boost online when "Everything Is Awesome" was performed early in the program by The Lonely Island alongside artists Tegan and Sara, with Questlove on drums. Lego artist Nathan Sawaya also helped boost the brand's visibility by creating Lego Oscars that were given out during the song performance to several stars.
Oprah was one of the recipients! Her receiving the LEGO Oscar was 'aww' of course, but her reaction was the real 'aww'!
When Benedict Cumberbatch kissed Sophie Hunter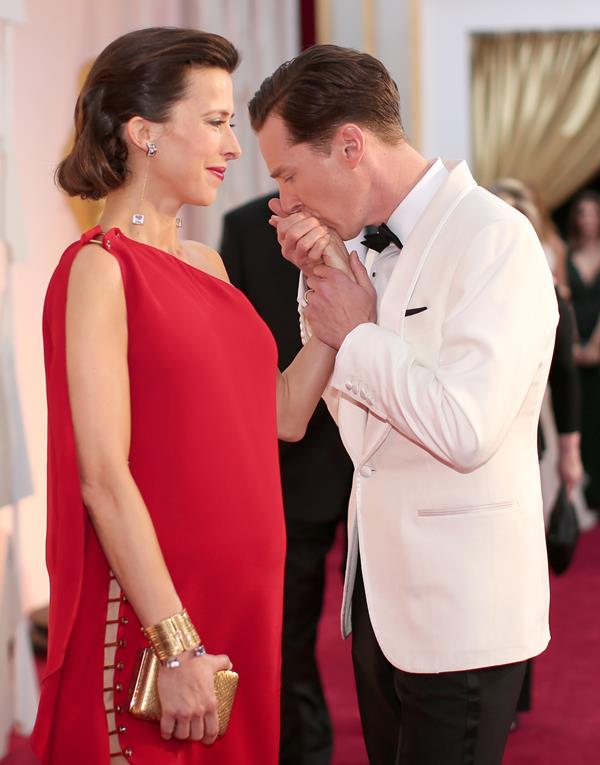 The incredibly talented Benedict Cumberbatch kissed Sophie Hunter on the hand was probably the cutest thing ever on the red carpet. Especially since the duo got recently got married on Valentine's Day.
When Reese Witherspoon got Photobombed!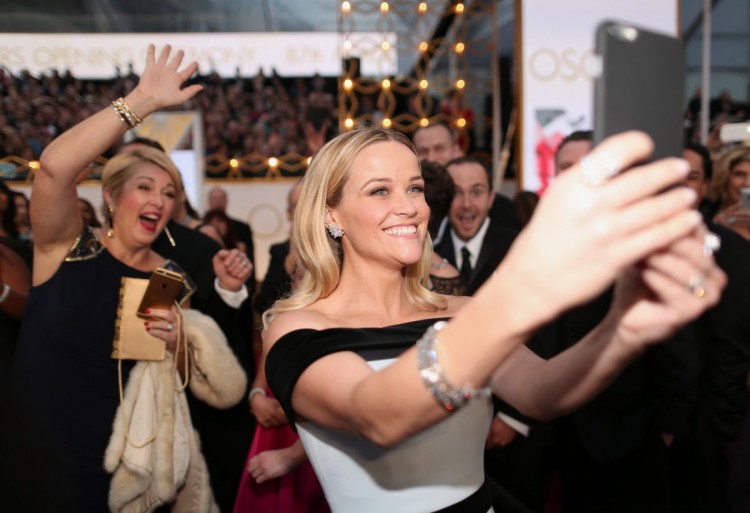 Reese Witherspoon was all over the red carpet. But the absolutely best moment was when she totally got photobombed by a fan while taking a selfie!
When David Oyelowo cried over John Legend's performance.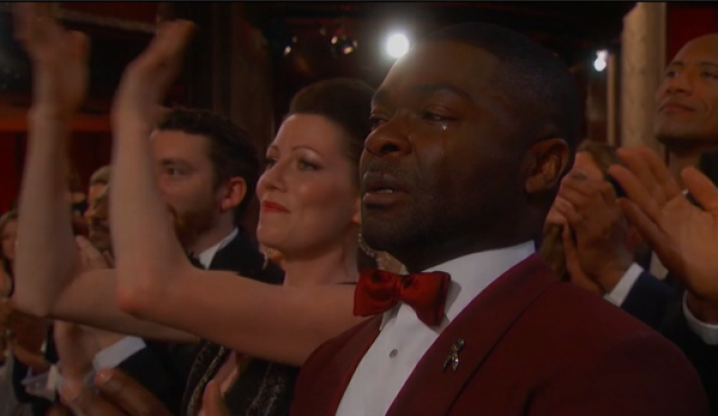 A truly moving moment was when we could see David Oyelowo, who played Martin Luther King Jr. in the film Glory shedding tears over John Legend's performance.
TITLE IMAGE: Patricia Arquette gets a 'you go girl' for her acceptance speech from JLo and Meryl Streep "To every woman who gave birth to every citizen and taxpayer of this nation, we have fought for everybody else's equal rights, " she said. "It's our time to have wage equality once and for all and equal rights for women in the United States of America."