Honestly there are multiple reasons why OKB has proven to be the nations hero because this very woke man is always updated with the countries latest debates and discussions, and therefore, neither does he shies away, and nor does he ever show the slightest hesitation in speaking about social issues, violence against women or share his feminist POV's in society that is heavily dominated by conservative patriarchal norms.
From mocking PEMRA for targeting Pakistani drama content to addressing trolls who demean the #MeToo movement, to supporting his fellow colleagues from unsolicited bashing, to highlight social injustices surrounding Pakistani men and women, Osman Khalid Butt is appreciated for his vocal thoughts and the social influence he exerts with his position as an actor.
In an interview, OKB quoted "he was brought up in such a way that he could not live without talking about women's rights and secondly that he saw some incidents of atrocities against women in his childhood." And this fact alone makes OKB the nation's hero.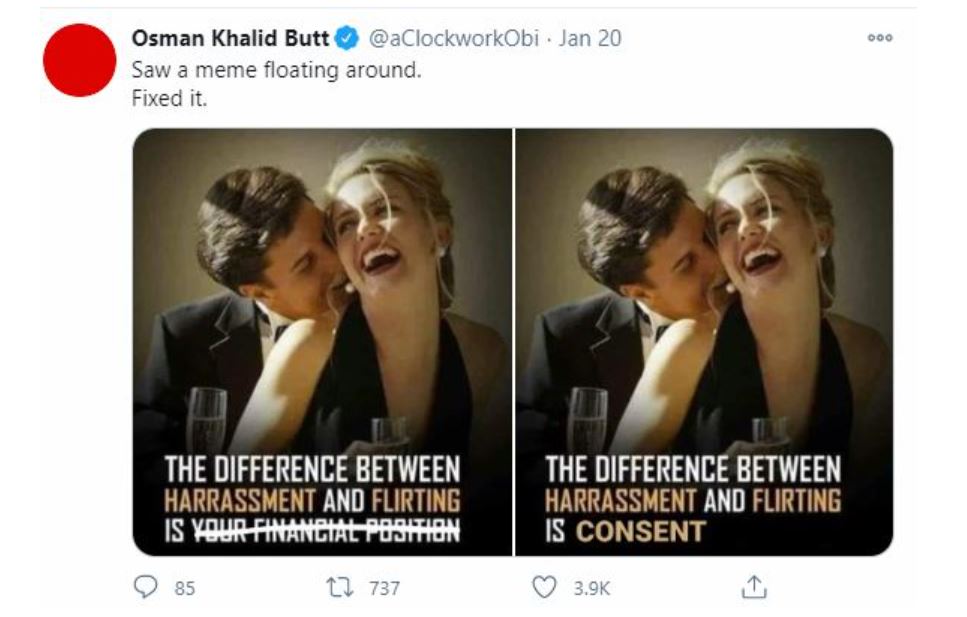 WHEN HE TALKED ABOUT "CONSENT" IN A MEME
 The Aun Zara actor shared a meme he corrected.
"Saw a meme floating around. Fixed it," wrote OB alongside the post.
The meme, which earlier read: "The difference between harassment and flirting is your financial position" was fixed to: "The difference between harassment and flirting is consent," by OKB.

WHEN HE DEFENDED MEHWISH HAYAT AGAINST A SOCIAL MEDIA INFLUENCER/TROLL
The Janaan star, known for feminist viewpoints, took to Twitter late Friday night after self-proclaimed "social media influencer" abused actor Mehwish Hayat in his criticism on her performance in a song from an upcoming film called Baaji.
"This is the language used by a 'social media influencer' for a contemporary actress while criticizing her performance in a dance number," Butt wrote.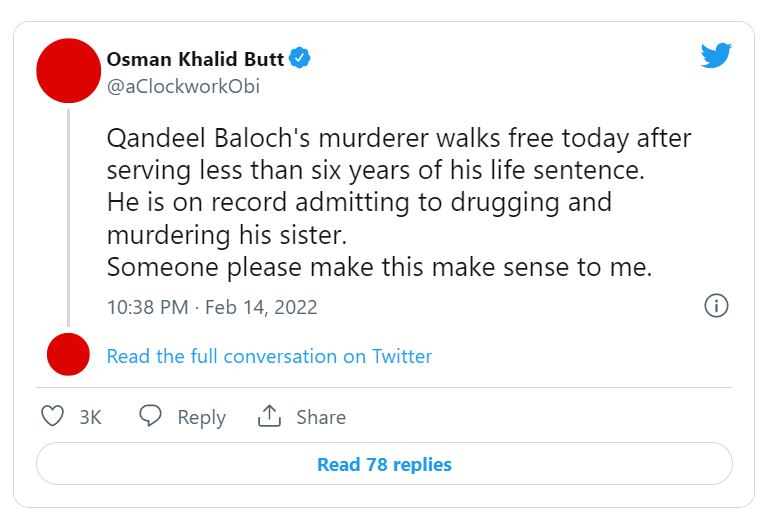 HE APPROACHED THE SUPREME COURT AGAINST QANDEEL BALOCH'S BROTHERS ACQUITTAL
OKB filed a constitutional petition in the Supreme Court (SC) on Monday, challenging the acquittal of slain social media star Qandeel Baloch's brother in her murder case on grounds that the high court's judgement on the matter was "sketchy, illegal" and in "contravention of the law".
He expressed his disappointment and decided to take action immediately.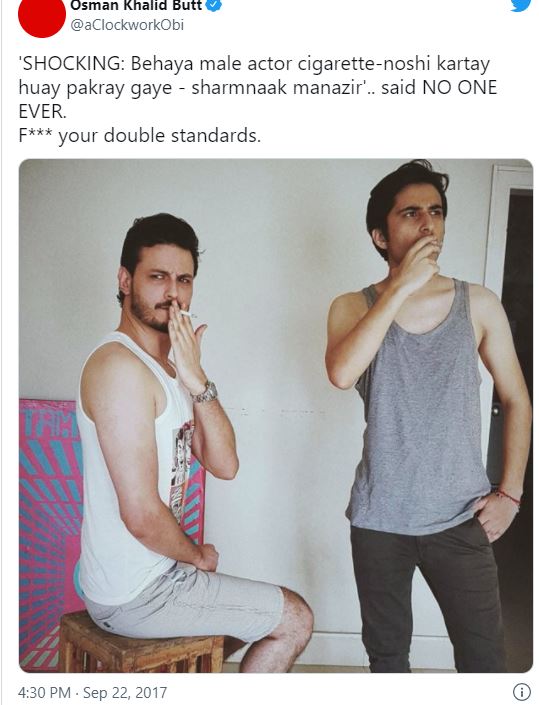 WHEN HE QUESTIONED THE SOCIETY'S DOUBLE STANDARDS 
Mahira Khan received major backlash on her pictures smoking with Ranbir Kapoor and social media + trolls could not wait take horrifying digs at her. That's when OKB stood up for the fellow actor and questioned society's double standards.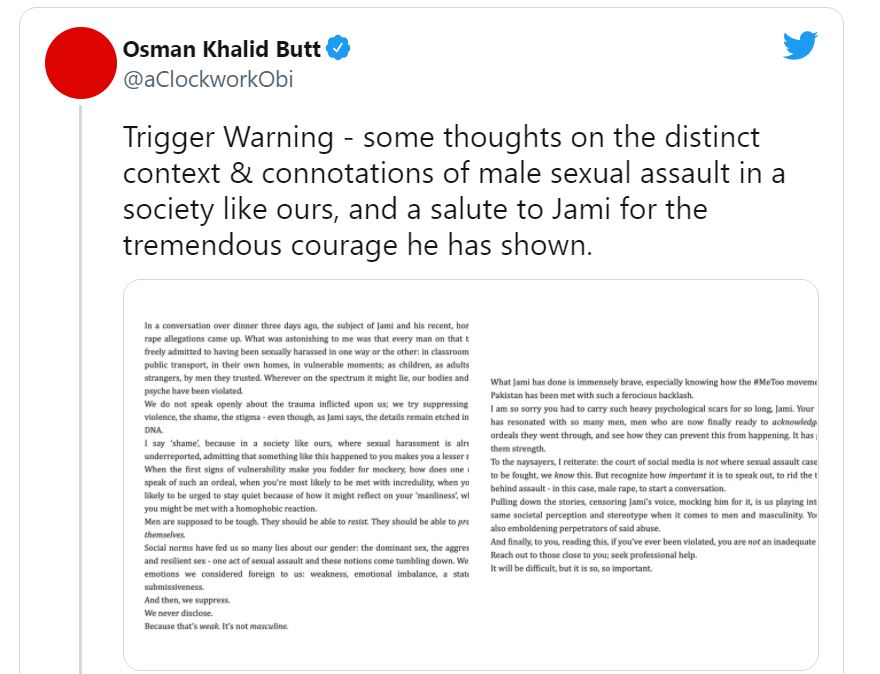 HE STOOD UP AGAINST TOXIC MASCULINITY AMIDST FILM MAKER JAMI'S RAPE
When filmmaker Jami revealed that he been raped by a powerful person in the media, OKB blatantly spoke about the taboo around sexual violence and how even men suffer from it. In a society like ours, where men are always expected to be strong and protective, it becomes almost impossible to come forward and admit that one has been sexually assaulted. And he penned down his thoughts about men who are sexually assaulted and how they are supposed to hide it in order to keep their head high in our patriarchal society.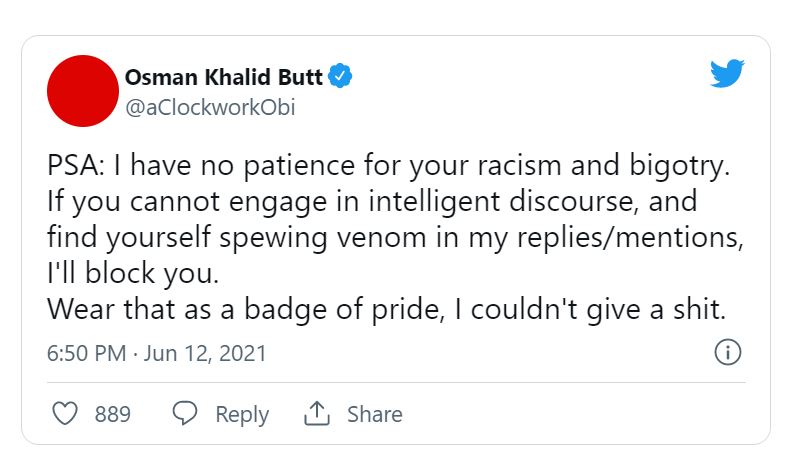 BLOCKING TOXICITY, BIGOTS AND RACISTS
He wrote on his Twitter following an event that no many are sure off, however we stood for his views because he is unafraid to provide us with much needed context.
We like how being an actor has also made OKB realize that his role comes with a fair share of responsibilities and he's trying to use his influence in the right way.