A little about Sulphate-free shampoos!
Do you suffer from excessively dry and frizzy hair after shampooing? This is due to the fact that while shampoos are designed to clean hair well, they often take out other elements like natural oils, hydration, and color. Who's to blame? The washing agents known as sulfates are what give shampoo and detergents their cleaning characteristics.
Sulfate-containing shampoos can peel the hair excessively and aggravate the scalp, leaving the hair dry, brittle, and lifeless.
So is there any better alternative? Of course YES! Switch to sulfate-free shampoos for a kinder substitute.
Why is sulfate-free shampoo a wise choice?
Even if they don't produce quite so many bubbles, they may nevertheless wash as effectively and helps in maintaining vivid, smooth, and silky hair. They're also wonderful for everyone, but particularly for people with sensitive skin, rough, unruly, bleached hair, or problems with the scalp.
Organic components, which offer extra advantages including hydrating, antiviral, anti-inflammatory, or anti-frizz qualities, are typically included in sulfate-free shampoos. These qualities considerably help and enrich the quality and condition of the scalp and hair.
Since you are aware of the advantages of using these shampoos, read down to learn about our top picks for 7 drugstore sulfate-free shampoos.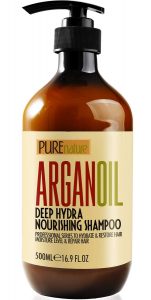 ARGAN OIL DEEP HYDRA NOURISHING SHAMPOO
With its hydration properties, the Argon Oil Deep Nourishing Shampoo replenishes the dryness in the hair. It may be used on hair that has received keratin treatment and is color-safe. Minerals and antioxidants used in its production offer UV and infrared safety. In addition to replenishing and repairing hair, these substances help protect it from the destructive impacts of chemical and heating treatments. It works well on heavy, wavy, and damaged hair. Vitamin E, which is present in this shampoo, penetrates the cuticles and strengthens the hair from the inside out, giving it a fuller, shinier appearance.
Positives: Free of parabens, gluten, and phthalates; UV protection not provided by chloride,  suggested by hairdressers.
Negatives: Has scent added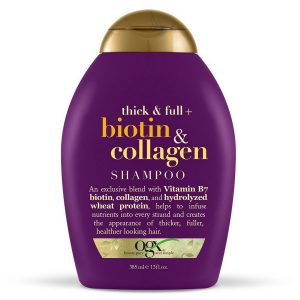 OGX THICK & FULL BIOTIN & COLLAGEN SHAMPOO
Include this in your hair cycle stat if the volume is your top priority. Two essential components, strengthening biotin and moisturizing collagen help this torso shampoo perform an amazing job of thickening up thin, feeble hair. There will undoubtedly be product accumulation if you often use fortifying spray, cremes, or gels to wear your hair for a thicker appearance. This shampoo is excellent for removing that accumulation as well.
Positives: Volumizing, removing a deposit, mild
Negatives: An unpleasant odor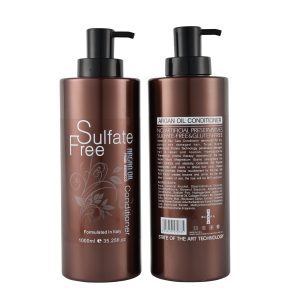 ARGAN OIL SULFATE-FREE SHAMPOO
 Argon Oil Sulfate-free Shampoo removes the buildup while giving fibers vital nutrition. This works because of argon oil, vitamin E, antioxidants, and vital fatty acids. All hair textures can use the Argon Oil Sulfate Free. It virtually eliminates all problems, including hair loss, dryness, frizz, and poor growth. All of one product, Argon Oil Sulfate Free, enhanced string quality. After a few uses, it can exhibit a discernible change. Additionally, a conditioner is included. A different hair conditioner might work well in addition to this one if you want more results.
Positives: Moisturizing, controls hair fall, Shiny, smooth hair
Negatives: Not travel-friendly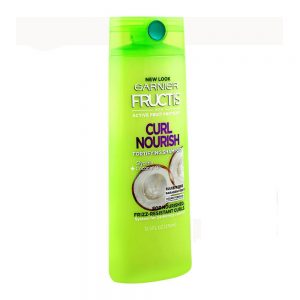 GARNIER FRUCTIS CURL NOURISH FORTIFYING SHAMPOO
The benefit of having unruly curls in your hair? This is yours to utilize. This sulfate-free shampoo was created especially for typically dry curls which are typically dry. It uses three replenishing oils that are similar to the oils found naturally in your hair to produce smooth, bouncy curls. Every type of texture, curly, freaky, and tightly coiled can be revived and tenderly cleaned with the help of coconut, jojoba, and macadamia extracts. If you're on a tight budget, the formula's high level of concentration makes it ideal because a wee bit helps a lot.
Positives: Moisturizing,  rich recipe
Negatives: May cause thinner hair to tangle.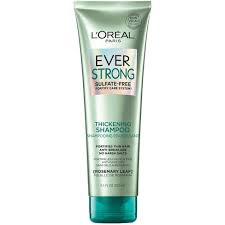 L'oREAL PARIS EVERCREME DEEP NOURISHING SHAMPOO
The soothing formula of L'Oreal Paris' Ever Crème Deep Nourishing shampoo exfoliates and conditions dull fragile hair. It turns hair strands into lustrous, silky, and strong hair. The mild composition of the shampoo doesn't drag down hair. This shampoo invigorates and nourishes dry scalp since it contains moisturizing apricot oil. Its scent is fragrant and clean. Combine it with the Ever Crème Deep Nourishing Conditioner and Hair Mask for the best outcomes.
Positives: vegan, gluten-free, 100 % natural, fragrant, and mild
Negatives: It could result in an allergy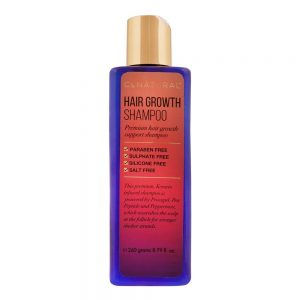 PARABEN & SULFATE-FREE CONATURAL HAIR GROWTH SHAMPOO
Conatural provides the best selection of naturally derived hair care products. There are no sulfates, silicones, or parabens in the shampoos, which makes them ideal for all hair textures. They provide three different shampoos: Hair Repair, Hair Growth, and Hair Volume.
 Positives: It assists in building the body in the shower and lifts the hair.
Excellent for repairing split ends and hydrating hair
The ideal shampoo for growing hair
This UV-protective and keratin-infused hair healing shampoo
Negatives: None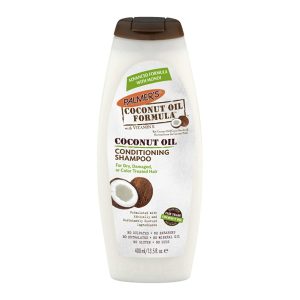 PALMER'S COCONUT OIL CONDITIONING SHAMPOO
We recommend Palmer's nourishing Shampoo as the best pocket-friendly product in Pakistan. Palmer's Coconut Oil Formula Moisturizing Shampoo is a rich, milky shampoo that thoroughly washes and eliminates debris without drying the hair or robbing it of its natural oils.
This sulfate-free mixture of Organic Coconut Oil, Collagen, and Vitamin E frees hair from toxic cleansers and nourishes it with organic lipids and essential vitamins to patch up breakage and provide the hair an amazing shine. Appropriate for natural, color-treated, damaged, or bleached hair.
Positives: No hair fall, brings deep hydration,  frizzles hair
Negatives: could make hair oily
Drugstore sulfate-free shampoos have significantly reduced the struggle of hair maintenance. Better accessibility and safe use, are preferred by every woman in Pakistan. Additionally, many drugstore shampoos are completely free of potentially dangerous ingredients like preservatives, chemicals, and sulfates. These shampoos assist in thoroughly washing your hair while eliminating extra oil, debris, and other pollutants. I hope this review has assisted you in selecting the best shampoo for you!