Love does transcend borders and we have Pakistani/Indian celebrity couples as testament for this fact.  And here's the thing about love, it always finds it way even if your countries or continents away.
So we're giving you a refresher course of 9 Pakistani/Indian celebrity couples who share love-hate-controversial-happy relationships, some that even involve kids.
WASIM AKRAM AND SUSHMITA SEN
What is it about cricketers and these leading divas? (lol)
Wasim Akram and Sushmita Sen were getting cozy when they appeared in the jury for an Indian dance reality show. The duo were spotted together several times but never talked about or commented on their relationship status. There were also rumors about Sushmita and Wasim were considering a live-in relationship too but parted ways and put all the rumors to a hush!
ASHMIT PATEL AND VEENA MALIK
Ashmit Patel and Veena Malik were seen in Big Boss as contestants but they both fell for each other and went on to date after being conjectured for their steamy PDA in the reality show and later did a movie as well. Once the show was over, their love fizzled out and they moved on in their lives.
IMTIAZ ALI AND IMAAN ALI
It was the year 2014 when Director/Producer, Imtiaz Ali was reported to be dating Pakistani super model, Imaan Ali secretly. Imaan had come down to bollywood to give a career kick, however things didn't really turn out that way and that break also ended her relationship with Imtiaz.
SHOAIB MALIK AND SANIA MIRZA
Sportsmanship and companionship were common between yet another Pakistani cricketer and Indian Tennis champion, Shoaib Malik and Sania Mirza who fell in love and tied the knot in 2010. The two share a son and a home between neutral grounds between India and Pakistan like a happily married couple.
IMRAN KHAN AND ZEENAT AMAN
The legendary cricketer met the stunning bollywood diva when the Pakistani cricket team visited India in November 1979 and people started calling Imran Khan "Playboy" for his colorful dating history/associations with Rekha and Moon Moon Sen. Even though, neither of the two confirmed their relationship, but friends and onlookers revealed that Imran Khan did date Zeenat Aman for a short period of time.
FARHAN SAEED AND AMRITA RAO
The lovely Amrita Rao appeared in one of songs by Jal – The Band in 2007 when Farhan Saeed was the lead vocalist. And soon after sparks flew and the two were often seen together in public. However no one knows exactly when and why the pair went their separate ways.
MOHSIN KHAN AND REENA ROY
Ace cricketer and the beauty, Reena Roy tied the knot in 1983, however after having a daughter, the couple parted ways and Reena ended up having her daughter's custody after a long struggle (since Mohsin Khan had parted ways with the actress with his daughter Sanam). The couple share an amiable relationship and have raised their daughter in spite of their differences.
SONYA JAHAN AND VIVEK NARAIN
Madam Noor Jehan's grand daughter, Sonya Jehana is married to an Indian banker, Vivek Narain and the cousin of Janavi India's owner Jyotika Jhalani and they've been married since 2005. Sonya has 2 children and she resides in India with her family whilst running multiple entrepreneurial ventures in India and Pakistan, respectively.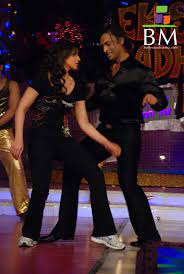 SHOAIB AKHTAR AND ESHA DEOL
Shoaib Akhtar was always in the news when it came to his love life. After confessing his love for Sonali Bendre and plans to propose her, nothing really panned out. There were a lot of rumors to this love story with Esha Deol but neither of the two publically confirmed it,They even appeared in a Reality dance show together.