'I knew from the start what I wanted to be. I dreamt it, foresaw it, visualised it and worked towards it very hard', says the extremely confident, determined and charismatic Ali Zafar as we sat down to talk about his life and career.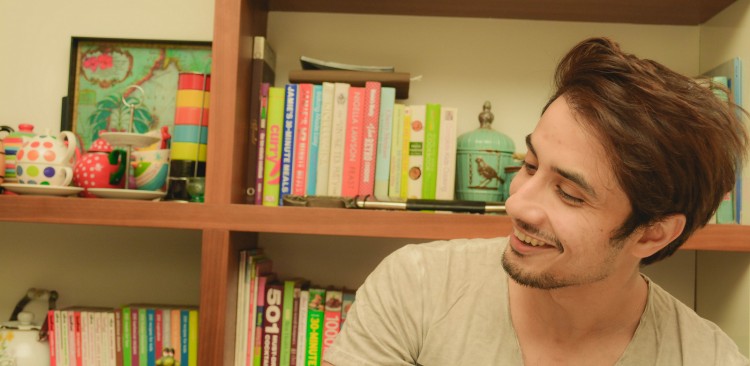 We were welcomed warmly to his new home in Lahore and sat over supper of fish and rice to talk to the original superstar about his life and career. Hospitable and smiling, Ali is not your typical celebrity, in fact he is refreshingly real.
Ali, did you always dream of being where you are now in life and your career, or did it just happen?
Everyone asks me that question, and I always say that I have been blessed that people have always liked and accepted my work, but yes I always knew this is what I had to do, what I had to achieve and I planned my life in a way to get here. Of course that alone isn't possible without the love I have received for my work.
So what really was the dream and how did you plan achieving it?
Music was, is and always will be my number one goal. I started modeling and acting so the audience became familiar with me before I launched my music career. Back in 2003, I started my music career with 'Channo', and I planned it in a way that it would be the biggest commercial hit, even bigger than 'Billo'. I left my artistic pursuit for later but kept my launching pad the song which to date is my most popular song.
Did you ever feel nervous while embarking the musical journey?
I was always very confident about my music, since I knew I had the range and diversity to touch a lot of people, 3 successful albums later my faith in my music is stronger than ever.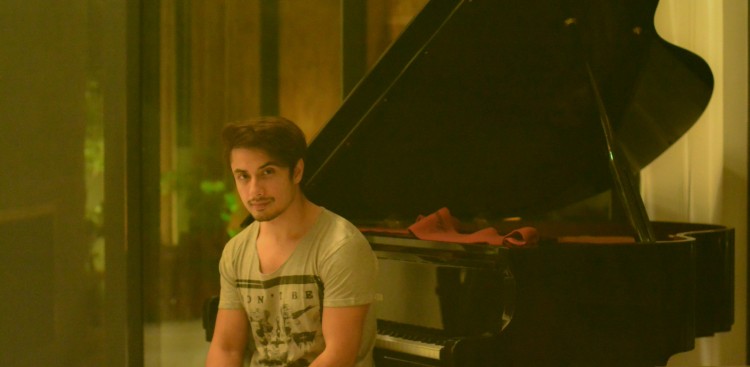 Since you foresee and plan things, what's next on the cards as far as music is concerned?
It's my own state of the art music studio in my basement. It has been designed by Mauro Acuostic who has worked on designing Norah Jones' studio. It will house a jam room for musicians, studio and a video theatre along with my production office.
I am still on look out to making great music, and this year in Coke studio I'm doing three songs, two original songs and a cover. One of the original songs is called Rockstar which is a spoof on me. It's a Rock anthem with funny lyrics.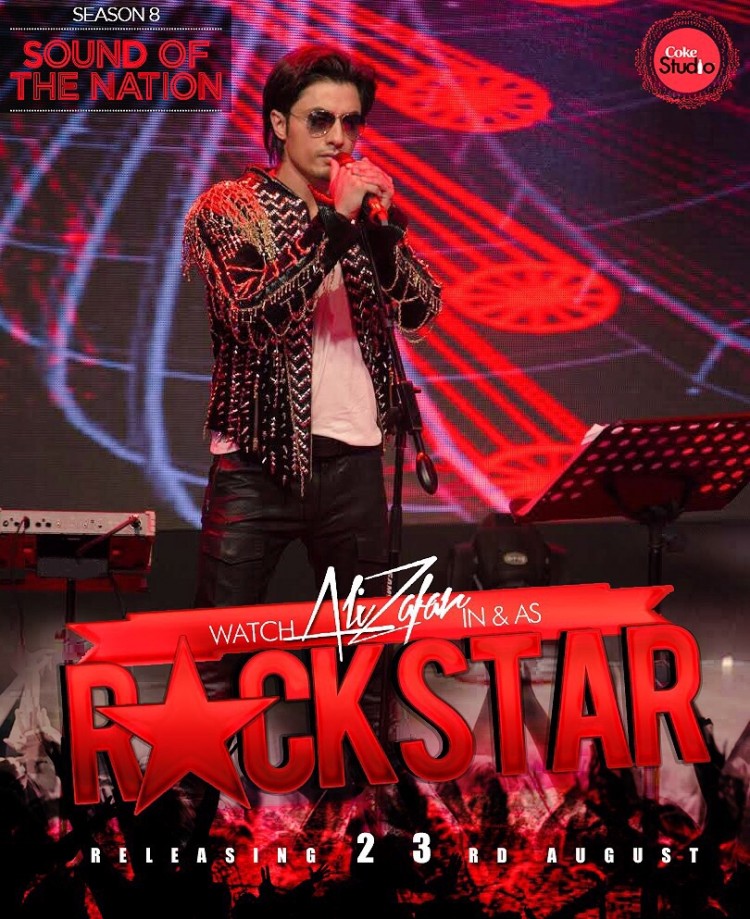 While you are so passionate about music, we see you as a very seasoned actor, how did the acting come about?
I had done 5 years of music, and I wanted to take the next step in performing arts, so acting was the natural next step. I was offered three projects one was a Romantic Comedy, one was a film based on a rockstar and third was Tere Bin Laden. I chose TBL because of its brilliant script and relevance to the time, and the decision paid off.
Tell us about Bollywood, how has life been on that side of the world?
Bollywood has been great. I feel the audiences on both sides are very similar. They have similar tastes and interests. It has been a spectacular journey, I have had a lot of support from actors there and people here.
Who has been you biggest support across border?
Salman Khan was the first one to tweet about 'TBL', he says he went to watch the movie twice with his family, that was instant recognition for the project. Then SRK sent me a direct message after watching 'TBL' saying he had laughed this hard after 'Jane Bhi Do Yaro'. After that I met Mr. Bachchan at 'kon baneyga crorepatti' sets and I serenaded him with a medley of his songs.
Katrina was also very helpful while shooting 'Mere Brother ki Dulhan' and especially Abhishek Sharma who produced 'TBL'.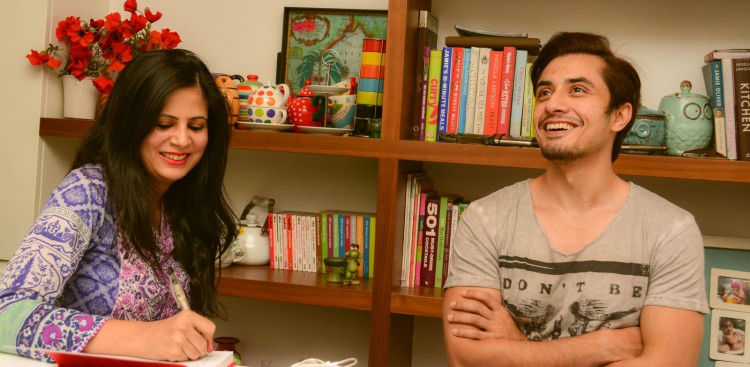 We have heard about your production house, tell us more about it.
It's called Lightingale productions and the aim is to produce films in Pakistan for Pakistan. It's my bit in supporting the revival of local cinema. Music will be an integral part of both my productions, so I can live my music dream as well.
One project is Dewosai, it's a very intricate, complicated and intense story spread over a long time span hence it's a delight and a challenge to make.
The other project is absolutely craazzyyy, but I won't say much about that right now, however you will be the first to know when I do start talking (smiles)
What do you feel about Pakistani cinema at the moment?
It is on the right track, and what is most refreshing is everyone is making all kinds of different movies with different stories. No one is following a formula, everyone is telling a story that is close to their own hearts. The industry is unified, film makers are coming forward with support for one another, the collective approach that was lacking is there in full force and these are extremely exciting times for Pakistani cinema.
On a closing note, after all these achievements, how has Ali Zafar changed?
He hasn't. He has only evolved. My core is the same with layers of experience. I am still the guy who loved to sketch people back in NCA. And from an art student, to a painter, to a model, singer, actor, I am the exact same person, with the exact same passion, habits and dreams. Only thing different is that from an introvert I have grown into a much more confident person. Other than that I am exactly the same.