Bachaana is due for release next week, and from the looks of it its an out and out entertainer. With action, music, comedy and romance in balanced doses the film features Mohib Mirza, Sanam Saeed and Adeel Hashmi as the lead cast. We sat down with the lead pair of the film: Mohib Mirza and Sanam Saeed, to talk about their journey of Bachaana, their expectations and what the film is about.
SS: We have been seeing the promos and we have an idea that there is a chase, there is comedy, and powerful dialogue, but what was it for you as the lead cast that made you say yes to Bachaana?
Sanam Saeed: I like the chase, I like the fact that she was a very different character but mostly it was the team that made me say yes to the film. It was the matter of who I was comfortable working with.
Mohib Mirza: Well for me it was very simple. I have done a few serious films, and too many dramas so I wanted to do a commercial film. And this is a complete commercial film where there are heroic entries, powerful dialogues, amazing music, helping a girl in distress. So yes it being a great commercial script was my reason for giving the film a nod.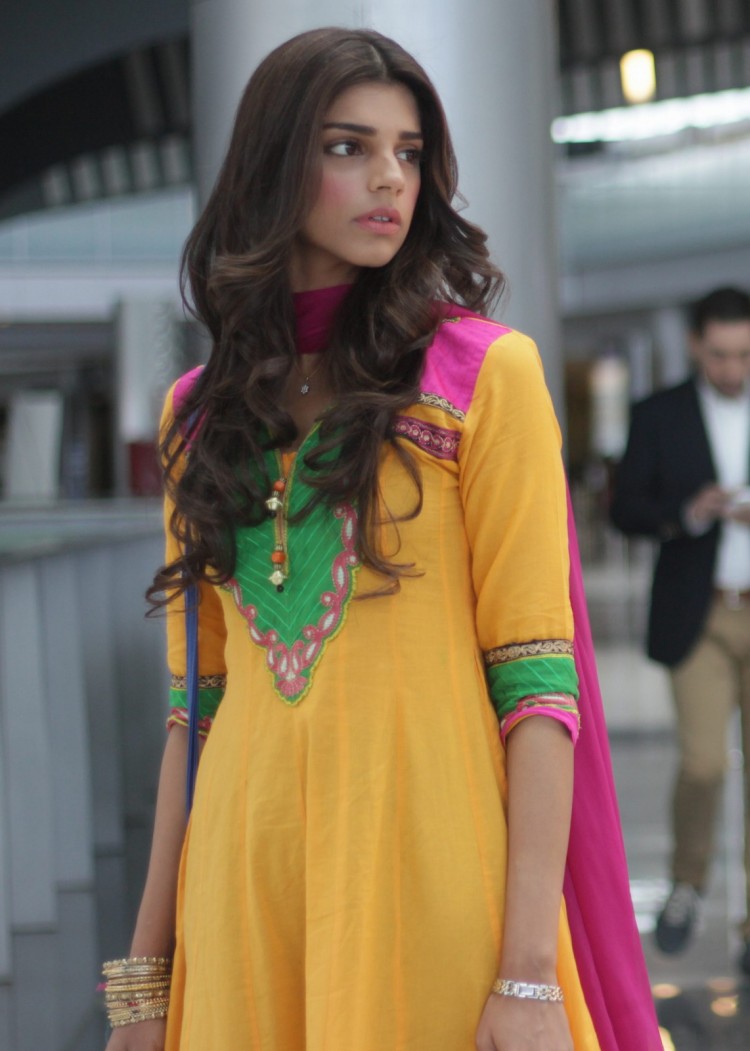 SS: Do you think after Firaaq you were seen as a very solid couple and the chemistry will be shared on the big screen too?
Sanam Saeed: Working with Mohib in Panama for Firaaq was my first experience with him, and when I read the script of Bachaana I envisioned him as Vicky. Its a cute, charming, funny character and comic timing was very important for the film, so I feel he was a great choice. So through Firaq's working process I think we felt we had a good working rapport. Also, my heroes have visually been more petite. Perhaps an inch taller, or three shades darker than me. With Mohib I think our couple looks visually appealing as well.
SS: So we have seen there is comedy, action, music. Is there all there is to Bachaana or is there more?
Sanam Saeed: There is definitely a lot more. Apart from the surface of the chase and excitement and amazing locations I think its the relationship of the two characters. They are very relatable and realistic. And since there are very few characters you get sucked into their stories. Its a very well written script with very well defined characters.
Mohib Mirza: Adding to that, I think what you see in the trailer is just a fraction of the entertainment. The entertainment factor throughout the film is quite high. The situations in the film are hilarious.
SS: Sanam how many Kms did you run?
Sanam Saeed: (Laughing) that too in my khusas, it was the one thing I used to say that I hope I never have to do in a project, just like Jennifer Lawrence said she was a bad runner but in Hunger Games all she had to do was run. I landed in Mauritius and had a few rehersals but the first scene we shot was about running. My ankles, the arch of my feet, the knots in my legs, it wasn't pretty!
SS: And Mohib is she a good runner?
Mohib Mirza: Well, its hard to get her started but once she starts its hard to stop her.
SS: And what do you think it is about Sanam that is different from other actresses you have worked with?
Mohib: Her height. Thank God there is a tall actress who I can work with without bending infront of the camera. Apart from that its her spontenity. She catches on to something different that I might do in a scene and respond accordingly. Also, she listens and goes along if I want to change something in a scene. She cooperates and doesn't have hang ups or tantrums which is very refreshing.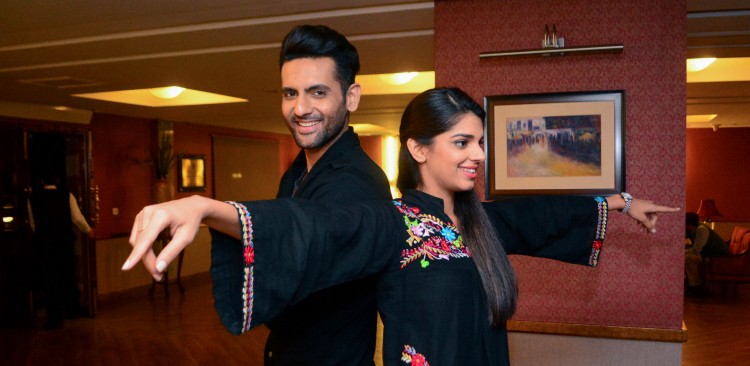 SS: The music sounds great what are you favorite songs?
Sanam Saeed: The song by 'Symt' called 'Koi Labda'
Mohib Mirza: 'Yaari'
SS: Recently with all the films releasing, have you come across any projects you felt 'oh I wish I had done this'.
Sanam Saeed: I loved Sarwats character in JPNA, where shes a pathan and thought I want to do a character like that with an accent and the sense of style etc, but apart from that there has not been any particular role that I thought I wish I had done. I enjoyed watching 'Na Maaloom afraad' too.
in films I am doing stuff that I haven't done before. I am known for very realistic roles and films are not as close to reality, they are 'filmy' so I had fun playing Aliya
SS: What do you think where do we still lack in film making?
Sanam Saeed:  I think directors are still learning to shoot for a big screens and since its a directors medium once they know how to do that the actors will automatically know what to do as well. Since TV has tight frames mostly the body language doesn't count at times, however on the big screen you cant hide anything. Every move, every gesture has to be according to character. So becoming a character and not being the actor is very important for films. Being Aliya in Bachaana was more important than being Sanam. So gradually TV actors and directors making films have to understand how to shoot and act for cinema.
Mohib Mirza: I think perhaps innovation and characterization is weak. We don't know who we are, we are confused as film makers. We don't understand what our audience wants. In short maybe we aren't well defined as yet. This learning curve is going to take sometime where we understand the audience and the audience knows what to expect from Pakistani Cinema.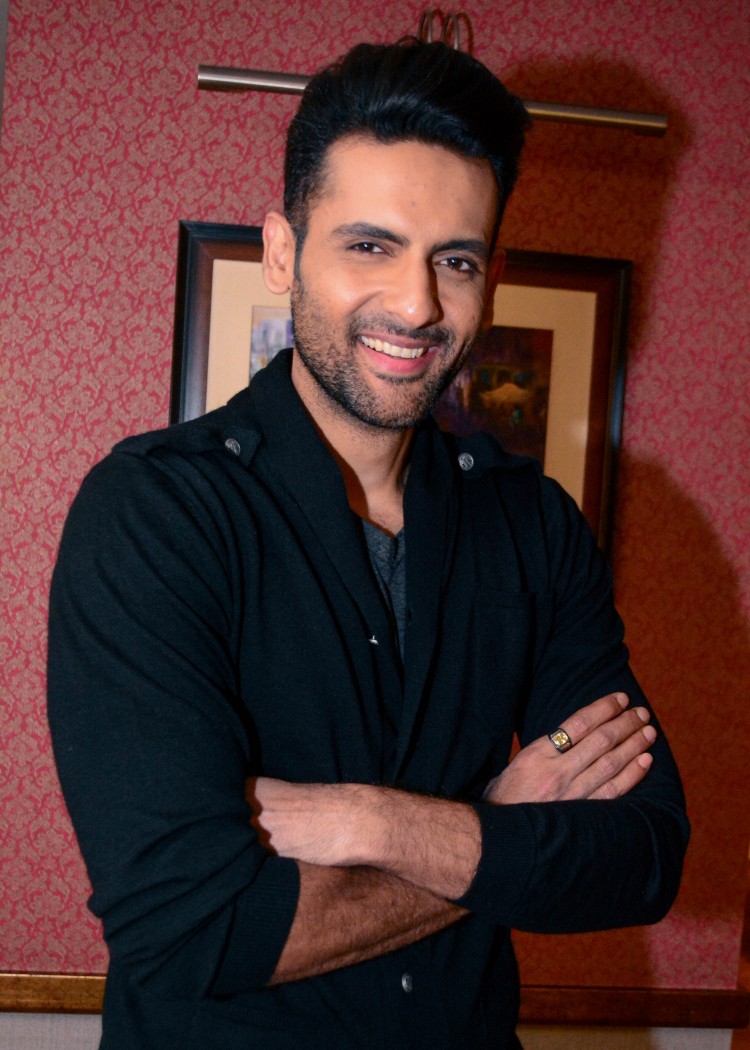 SS: Between the two of you what are the 5 reasons you can give to the audience to watch Bachaana?
Sanam/Mohib:
The action is fun and engaging.
The cast (basically us).
There is no agenda in the movie, its just entertainment.
Duration of the film is under two hours.
You get a trip to Mauritius in just Rs. 400!