Who doesn't love a big, tender and juicy burger? And we're always in search of the best burgers in Lahore, the ones that are packed with flavour and reliably oozing all that deliciousness whether it's a chicken or beef burger. So who's serving the best burgers in Lahore and what's the criteria?
Well, being avid food lovers and the fact that we're always in the mood for good food, and perhaps a burger can instantly lift your mood, so we tried numerous places and narrowed down our search to the top 7 spots that have the best burgers in Lahore. From the patty-to-bun ratio, how well it's cooked, to the condiments, we assessed it all.
So here are the top 7 spots to have the best burgers in Lahore.
Ps. One cannot do without desserts, so here are the top 5 places to have the best desserts in Lahore. 
RINA'S KITCHENETTE
Although Rina's Kitchenette has some of the best dishes on their menu and the fact that you kind of know what you want to order is one of the reasons why we keep going back. But they also have the best burgers in town, whether it's their Cheese Burger or the Smash Burger. One bite deports you to food heaven.

.


JOHNNY & JUGNU

There are 3 words that instantly come to our mind when we think of Johnny & Jugnu; affordable, saucy and quality. If you're not a beef lover, Johnny & Jugnu has the best chicken burgers from a good (might) zinger or fillet burger wrapped in a whole lot of saucy goodness. Mmmmhmmmm!!
HOWDY'S
Every time we think of burgers, Howdy's is the first name to come out if you want to have the most juiciest, raunchiest, wildest and fulfilling burger. The meat, flavour along with the temperature and time is what makes a good burger and that's what you get at Howdy's. It's as simple as that! But then again there is nothing bland about Howdy's burgers!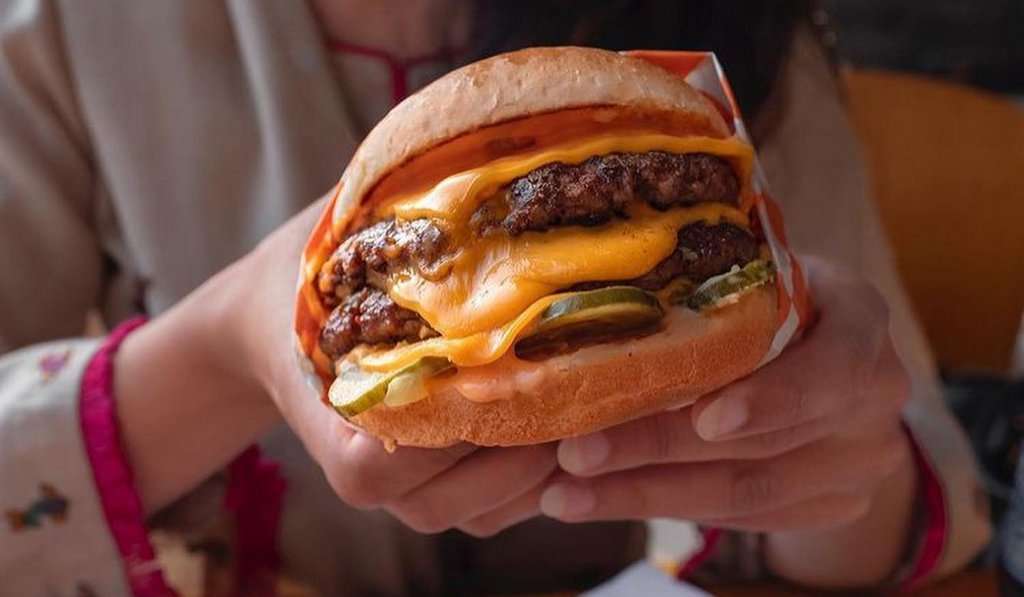 DAILY DELI CO.
When you want to eat a burger that requires you to prep yourself with napkins, you eat it and you enjoy it like there's no tomorrow. We totally dig the classic beef cheese burger is a godsend recipe that we would love to replicate.
JESSIE'S BURGERS
Jessie's is the also one of the IT burger joints in Lahore with the fieriest beef burgers. The burgers are definitely tantalizing with some delish grilled options as well.
OUTPOST BYOB
BYOB or Build Your Own Burger where you can make your own burger from a checklist of items and enjoy their mouth watering, savoury gourmet burgers. They have aced their core product which is beef burgers ready to tantalize your taste buds and hunger pangs.
MINISTRY OF BURGERS
So far Ministry of Burgers has lived up to the hype of selling some meaty and juicy beef burgers which is why they are on our list. Definitely fulfilling, fresh and wholesome.