They  say it's cool to act calm and collected at all times – but easier said than done right? Emotions tend to override our better judgement during stress and apparently that's what cast a cloud over ex-lovers Amir Khan and Faryal Makhdoom too as the two engaged in a bitter feud online -knocking, as a result, the breath out of our pretty dreams of living a fairytale life. BREAKUP 
Whilst their break-up gave the world a 500-watt shock for sure, it also taught us some important lessons on How Not To Break Up, and here is what we have learnt so far:
DONT WASH YOUR DIRTY LAUNDRY IN PUBLIC:
There are things deemed okay for sharing on social media and then there are things that just aren't. Calling your spouse a gold digger definitely belongs to the latter category.
DO NOT GO AROUND THROWING ACCUSATIONS LIKE CONFETTI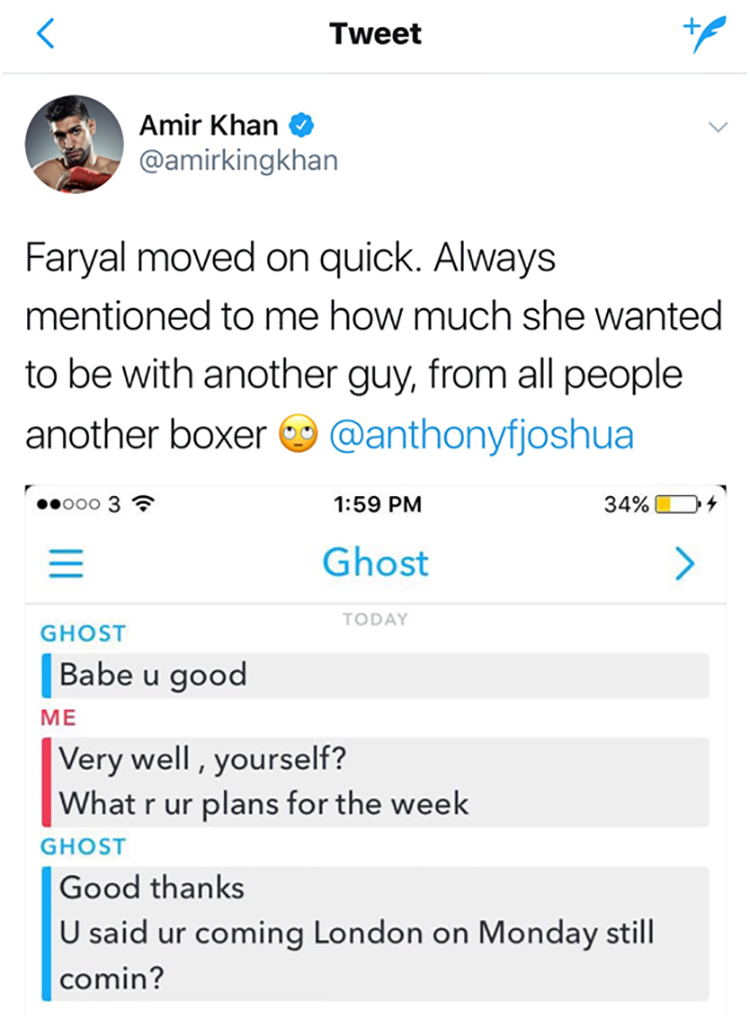 Think before you tweet is the modern-day replacement of the age-old saying 'think before you speak'. Why would you publicly accuse a third person (who claims to have never even met your wife) of cheating without confirmation?
THERE IS A TIME AND PLACE TO MENTION FOOD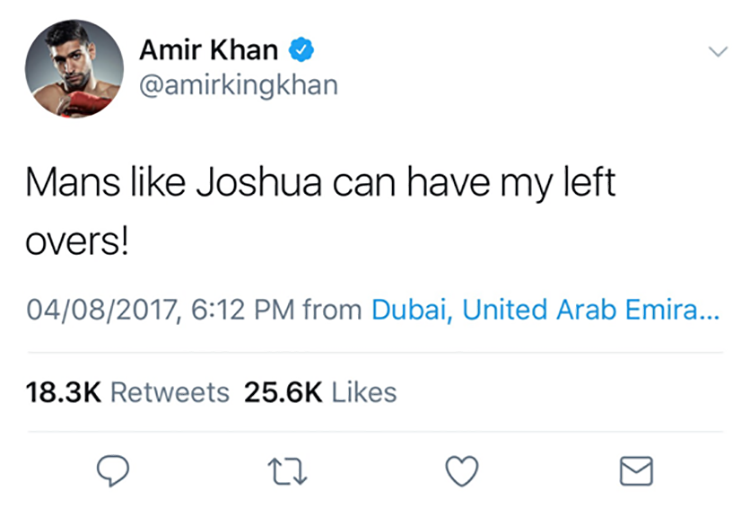 Yes. We all agree that food is life but even during times of stress referring to your spouse as leftovers is probably not the smartest thing to say. There is a hell lot of a difference between a person and Tacos (leftovers) from last night.
DON'T BELIEVE 'THE MORE, THE MERRIER' POLICY TO ALWAYS WORK

Folks, we all love a big party but dragging more people into an already messy situation may not be a great idea. We suggest resolving issues by yourself instead of inviting 20 other people to play the blame game.
#OUCH: Don't hit where it hurts.
Publicly highlighting the other person's weak pints for ridicule is never a decent thing to do. There's a thing known as taking the high road – walk that path instead of letting emotions bring out the worst in you.