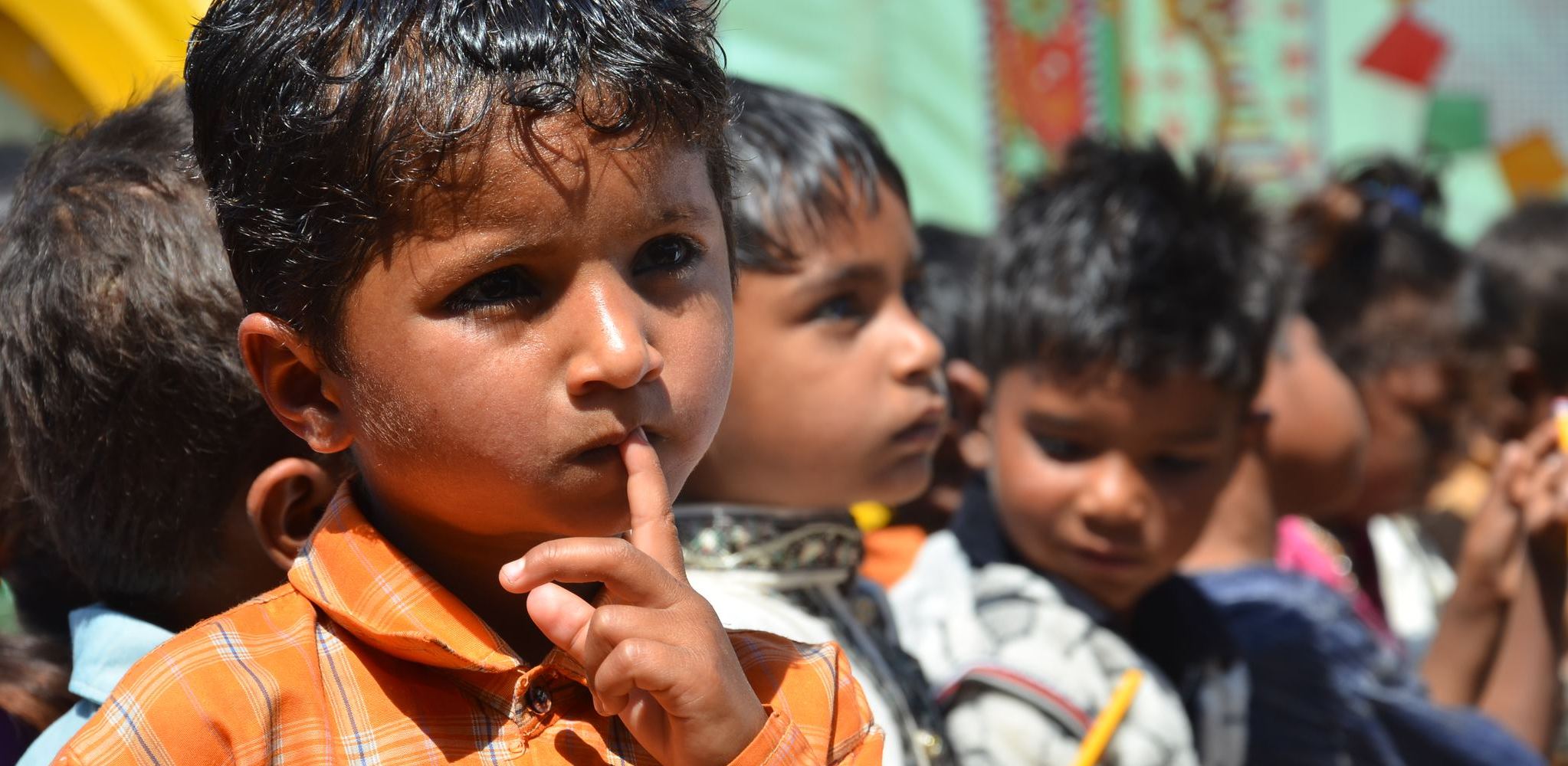 Shaheen Attiq-ur-Rehman: 'The only way to fight poverty is through Education'.
I first met Shaheen Attiq-ur-Rehman two years ago on a chance encounter, where I dropped by her place with a friend who was working for her. Being fairly shy myself, I did not say much. I sat and listened to her every word. Her passion was laid bare when she spoke of the work her organization does. I have since been in awe of her commitment to Pakistan.
Shaheen has had the most interesting life and was a rebel amongst soldiers in her youth. Her affinity for philanthropy is in her blood. Her great grandfather Justice Shah Din and his wife, Begum Shah Din joined the Punjab chapter of Anjuman-e-Himayat-e-Islam which was initiated by Sir Syed Ahmed Ahmed Khan. The object of the movement was to encourage Muslim boys to attend school. Her father Lt. Gen Attiq-ur-Rehman was the Governor of West Pakistan from 1969-1971.
Shaheen studied law at Punjab University and went on to pursue a career in politics. Unlike most women at the time Shaheen chose to put her education to use and began working for the advancement of the poor. She became the Minister for Social Welfare in 1985 and 2002. In 1992, Shaheen with other like-minded individuals started Bunyad Foundation. Bunyad's focus is on literacy for women and education for girls. She strongly believes that in order to alleviate poverty it is important that women are educated. During her time as the Minister for Social Welfare in 2002, she started the Department of Non Formal Education, where she targeted to educate women who were Quran literate to teach them Urdu. Bunyad's mandate includes various initiatives and endorsements for the education of women and children as well as other initiatives to alleviate poverty.
Bunyad Foundation aims to build social capital to empower marginalized communities and in doing so believes that literacy, community capacity building and micro credit are essentials to lessen poverty. Bunyad works in 18 districts of Punjab.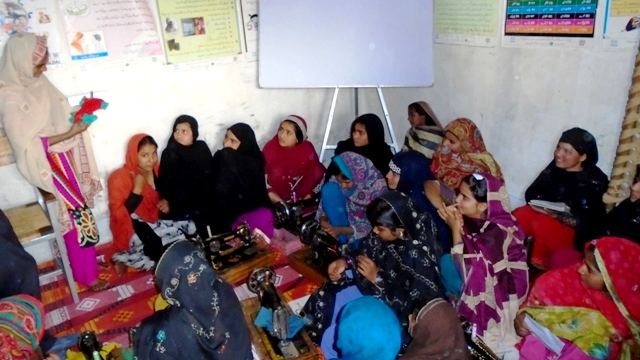 Shaheen Attiq ur Rehman" width="750″ height="422″ />
Shaheen was awarded the Communes Medal by UNESCO in 1998 and is also the recipient of the Presidential Award Aziza-e-Fazilat..
What do you think is the single factor that has continued to contribute to poverty in Pakistan?
The single factor that has contributed to poverty is the lack of education. Pakistan has developed a lot over the past few decades, however this has little to do with the government. It is primarily due to the resilience of the common man that they still exist. A poor person is a fighter and survival is key for him.
How do you encourage children to attend schools being run by Bunyad versus government schools?
The school system lacks passion and the methods of providing education have killed the learning spirit in children. Book learning does not ensure a future for the children of the poor.
In schools being run by Bunyad, the incentives for the communities are two fold: firstly the schools comprise of the members of the community and secondly, training for other skills is incorporated in their non-formal education. Measuring success is far more difficult in non-formal education and therefore it is our passion that makes us go the extra mile in providing adults and children with not only an education but also a skill, by means of which they are able to earn a living.
What are the failures in the system of education being provided for by the government?
There is a lot of intellectual dishonesty in Pakistan. If civil servants performed at their absolute best for the advancement of the country, half our problems would disappear. However, in Pakistan, most civil servants drive forward agendas which are beneficial to them and everything else is just back ground noise. If the local system had or has in the future, an inbuilt literacy component, it would be far more successful in diminishing illiteracy.
There are four main age groups: ages 3 -5, 5 – 9, 10-14 and 14-25. The problem is that the policy makers fail to understand the needs and requirements of these groups and are thus unable to cater to the illiterate.
How do you convince adult women to educate themselves?
We recently did a USAID project called ASRA in Daska. The people living there are retrogressive and they did not take well to our proposal of education.  In order to convince and connect with them we told them that they also need to read the translation of the Holy Quran in order to understand the teachings of Islam. This approach gelled well with them and in turn we were able to educate the women. These women continued to study and also sent their younger siblings and children to be schooled as well. When you truly want to improve the lives of others, your passion should be directed to understanding their wants and needs to be able to cater to them in a manner which appeals to them.
The rich in this country continue to get richer, where as the poor get poorer- there is now an inherent distrust in the poor. How were you able to connect with the people you were working for?
The poor are survivors. They are far savvier than us and do everything in their power to survive. They see what is good for them and their future and thus are in a better place to gauge who is genuinely there to them and who isn't.
Since we had no hidden agenda or political motive and were there to help them, they trusted us. I was able to connect with them and understand their problems which in turn helped me in figuring out what it is that they required. The policy makers do not take into account the problems of the poor when devising policy, if they did we would have subsidized housing for the poor rather than another phase for some establishment driven housing scheme.
We are the eagle, flying over the ground and we don't see the earth worm, which makes the soil whole. The inherent distrust in the poor is due to the power hungry politicians, who drive forward their own political agendas, risking the lives and livelihood of the poor.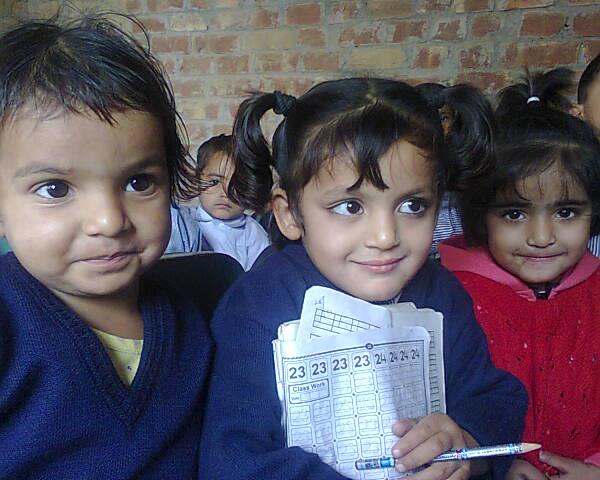 Shaheen Attiq ur Rehman" width="750″ height="600″ />
You have worked with child labourers as well. Reports by NGO's suggest that these children often go back to work in hazardous environments. How successful was the rehabilitation of these children.
We have worked extensively and successfully with child labourers. What most people do not realize is that unless these children are provided with alternate means to earn, they will always end up in the same vicious cycle of bonded labour. More often than not, child labourers are working in an environment which is extremely harmful to them both physically and psychologically. Setting these children free from such labour is only one very small part of the rehabilitation. At Bunyad, we wean these children away from their work places, you can't just take a child away from something that is part of their routine for years. In cases where the work environment was extremely harmful to the child, we would teach the child a new skill, so that they were able to earn a living by means which would not harm them. Former child labourers were taught livestock development and motor repair so that they are able to earn a decent income.
You have stressed constantly on the role of women in the advancement of society, why is this pivotal?
Women play various roles and it is within these roles that they frame their household. The woman in the rural areas is a mere 'thumb impression'. I wanted to give this 'thumb impression' a name and an identity. Sadly in our society women are not even considered as economic unit. A woman in a rural area wakes up before sun rise, she cooks and cleans, takes care of her children and in addition to that works the fields. How can we then not consider her as an economic unit? This is why work hours need to be taken into account, so that the women who are slaving from before sunrise till after sunset are regarded fully as economic contributors in society. Only 30% of the women in Pakistan are regarded as contributors to the economy.
In order to bring about change, attitudes need to be changed. This takes time but the effort is continuous.
What projects are you currently working on?
Every project makes a difference… In a recent project, we added platforms to motorcycles so that goods could be carried back and forth. These men are now earning up to Rs. 800/day transporting goods, which takes them out of the ultra-poor bracket they were previously in. About 25% of the people taking advantage of this scheme are now out of the poverty bracket.
We are also currently working on another project 'Haath', where a union council is being trained to look after their schools, improving livelihood, health conditions and the environment and are also being trained to look after their own needs. We are hoping to take the  poverty stricken to the poor bracket.
In driving forward our initiative for education, we have published over 290 books on various subjects such as 'Wuzu and Cleanliness'. I am currently working on a book which highlights the benefits of eating vegetables. We stock these and other books in Rickshaw Libraries (Shaoor Project), where these rickshaws go to various schools and students are able to borrow and read these books.
In light of the recent technology boom, where people all over Pakistan either own or have access to a mobile phone, we launched a project which offered learning through mobile phones. Sadly we were not funded by the Government. If this project continues we will be able to rid ourselves of illiteracy by almost 60% over the next five years.
What is your message to everyone out there?
Treat your house help with the utmost respect and if there is one thing you can do for them it is to teach them a skill. Teach them something that will help them earn a livelihood. We are currently teaching women kitchen gardening so that they can grow vegetables in their own homes. A skill, no matter how small, can really help the poverty stricken to break the vicious cycle they are stuck in.
——
To learn more about Bunyad visit their website: www.bunyad.org.pk | To make a donation visit: www.bunyad.org.pk/donateus.php | If you would like to donate books, or know of schools which would be willing to donate books to Bunyad Foundation Schools, please get in touch with us at www.siddysays.com/contact/
——
An interview by Khadija Bano Malik for SiddySays