Now this may be a bit late but then again, it's better late than never. Cinderella is fondly remembered as being one of the Disney princess posse embodying the cliché theme of good triumphing over evil. As a child, seeing everything being taken away from little Ella and her helplessness aroused feelings of frustration and despair from deep within but Kenneth Branagh's venture outdid it all. Being a live action film it is far more evocative and the viewer is left deeply empathizing with Ella.
While the magical element of Disney has been incorporated within the story line, darkness seems to prevail throughout the mise en scene: from the clothing donned to the lighting of the scene.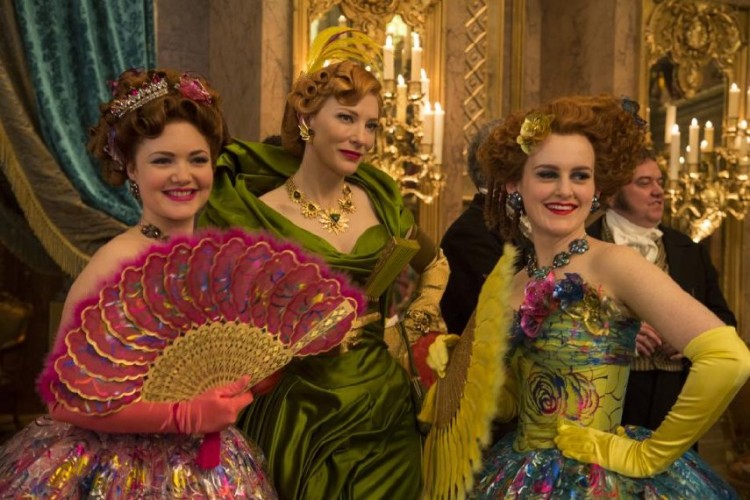 The costumes were particularly magnificent; be it the lush folds of an envious poison-green on the cold, calculating stepmother (Cate Blanchett), the military style jackets with the intricate gold embroidery for the gorgeous prince charming (Richard Madden) or the layers of crepe and fine silk used to achieve Cinderella's (Lilly James) iconic ball gown reminiscent of the 1950's classic. The stepsisters with their tight curls and flamboyant makeup accompanied with the flouncy dresses add to their despicable and highly insecure characters.  A brief and memorable appearance was by the one and only Helena Bonham Carter, as the Fairy Godmother, who proves her versatility yet again with the accentuated facial expressions, body language, voice pitch and the list goes on.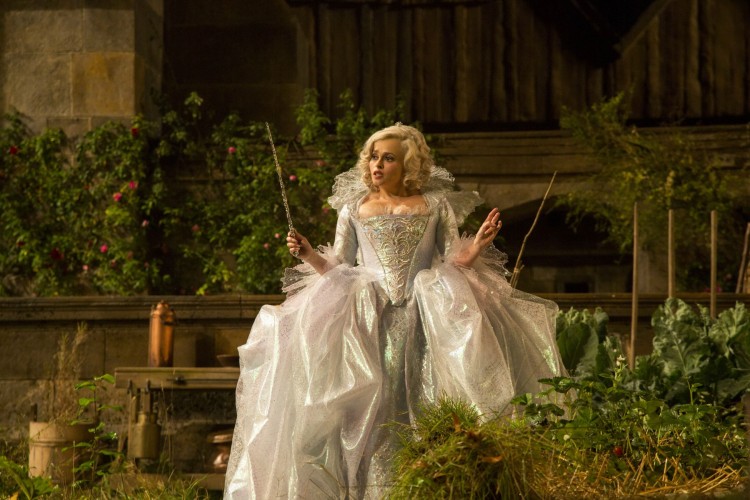 Academy Award winner for Shakespeare in Love, Sandy Powell, worked her magic with the leading women, inspired primarily by the 19th century as it "felt the most like a fairy tale world."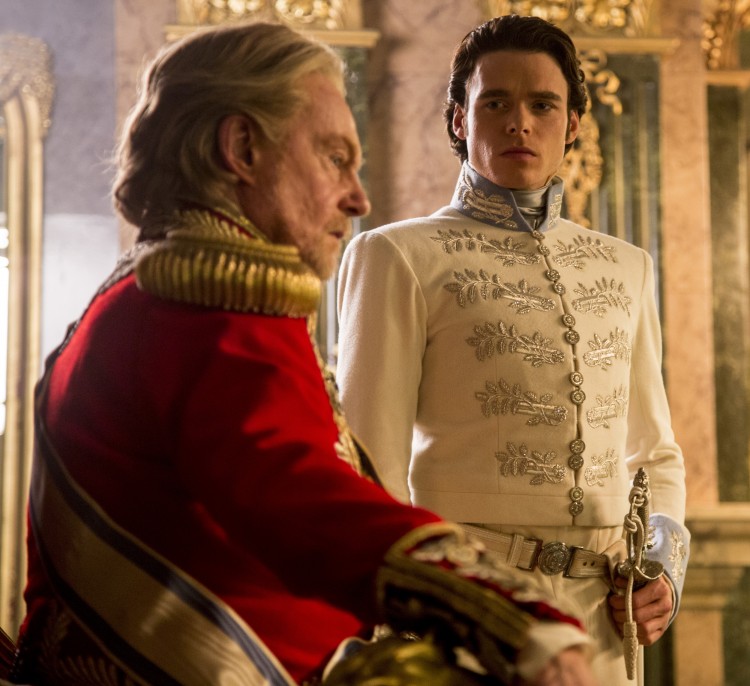 The key male characters (specifically Kit a.k.a Prince Charming, the King and the Grand Duke), were suited up by our very own Maheen Khan. Cue one of the most revered women in our nation's fashion industry who often presents her sophisticated craftsmanship to the global audience through Hollywood films including Maleficent and Snow White and the Huntsman. We caught up with the designer recently where she emphasized on how "the Cinderella story is every little girl's dream and being asked to work on the embroidery for the coats of the Prince, the King, and the Grand Duke was a dream come true – literally!"
A well-directed, seamless film with a fantastic team of actors at the forefront, Cinderella is a must-watch that caters to all. It is simply MAGICAL.
—–
By Eimaan Jawwad