[tps_header]For as long as we can remember, winters have always been the most uninspiring time as far as eastern wardrobe essentials are concerned. Color choices at most clothing stores range from Black, Brown, Beige or Grey, literally translating the winter mood onto the clothes and prints.
Perhaps it is a bit of a norm to wear darker hues during the cold season, and yes we agree that every season has a certain mood that should be represented by one's choice of colors. But we at SiddySays constantly look for things that makes us happy, even if they have little to do with the norms!
This is why we have made a list of the winter appropriate color pallete that can bring an instant oomph to you wardrobe without looking out of place
Image courtesy: Gul Ahmed Digital Dreams Catalogue [/tps_header]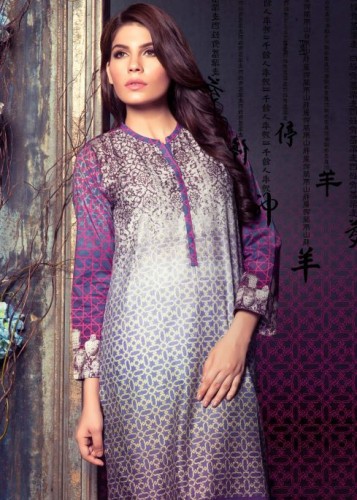 Indigo:
Symbolizing romance, Indigo is the color for cozy winter nights and perhaps a warmer winter day. Not extremely bright, but nowhere near dreary, an Indigo outfit is ideal for the winters, for day wear or an evening out, making it to the top of our list of colors to wear this winter!