Team SiddySays sits down with the uber glamorous, Mahira Khan to get an exclusive insight into her contributions towards Pakistani cinema, experience with Raees and most memorable moments spent on the sets of Ho Mann Jahaan. With 1st of January 2016 approaching faster than ever, Mahira is nervous and yet excited for her fans to see her in a different role as Manizeh!
1. Bol, Bin roye, Manto, HMJ and now Raees. I must say, your role-selection has been very intelligent. Anybody in your position would dive at any opportunity that comes along. How do you do it?
It's about the opportunities you get, and I think I've been lucky. I feel lucky that whatever I have picked, has worked out for me because as a working mother, the process of selecting itself becomes far more difficult as I have to keep my personal and professional life separate. There are 5 options for example, and I have to pick one. And it's scary at times to pick one because there is just some probability that it will do better than the rest and you have to kind of cut your edges to match. You're putting all your eggs in one basket.
So when I'm choosing there's either a very strong gut instinct or there is something that I really like about the script. And so far it's been a really good story of the script that has drawn me towards it to say yes. But before that all of that, I look into where is it being shot and how will I manage the project with my personal life.
2. In terms of work ethics, how different do you think Lollywood and Bollywood is?
I personally think that work ethics are dependent on people. I have worked with some amazing people here and some amazing people there. Of course, as an industry, you have to put some sort of ground rules and laws, so in case you miss out, you still know what work ethics really are. Like I would know I have to be on time, or put in this amount of effort in a role or as a producer give my junior artist his salary because if I don't I would be penalized for it. And in cases like these, your work ethics instantly come into play and will be better.
But yes, Bollywood as a bigger industry, I think work ethics are being maintained flawlessly. With that said, the most professional people there are same as the most professional people here so it's really the same thing. If I have to come on time, I will be on time here or anywhere in the world. So, I didn't find much of a difference in terms of work ethics here or there. I went from the sets of Ho Mann Jahaan to the set of Raees and I didn't feel any different. Except, everything was at a much bigger scale!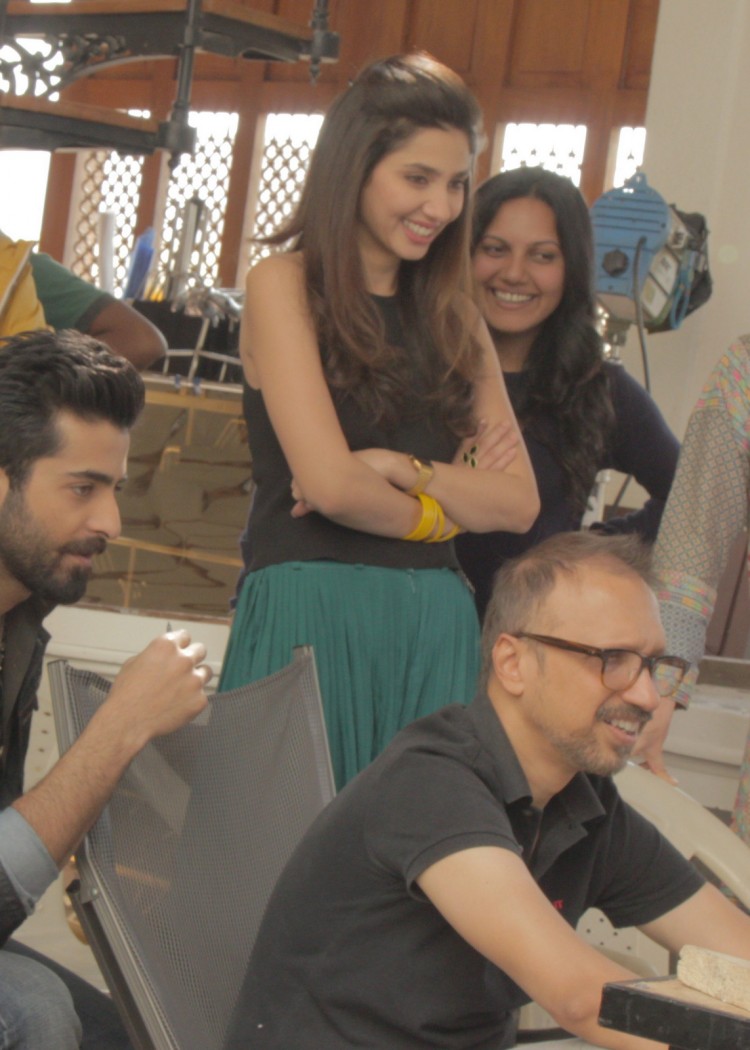 3. Has your schedule been chaotic to manage with your family, shoots and flying on and off?
I think there's a perception about me that I'm flying in and flying out and have that jet setting life. I mean, earlier this year has been tougher than any other for sure. But I'm not that cool, I don't have a jet set life, haha!
But I think I have been able to manage my work with family like any other working mother. I make time for my child, I sleep very little, and I work harder. Everything either becomes double, or twice as less. You sleep twice as less than you used to. You basically no longer have a workshift. Because you've given 8-8pm to work and then you go home and have to give time to your child. So you're either feeding him or reading him a book.
However, I do avoid talking about how hard it is to be a mother, because I think more women should be doing whatever they want to alongside their roles as mother. It's difficult no doubt, but it's definitely worth it.
4. Despite the recent political riff, the celebs across boarder have been very supportive. How do you perceive it as? Did you expect that kind of support?
If artists were not supportive of each other then I would find that odd. I don't find this odd, in fact I'm happy and it makes me feel like that they are real artists too. Our industry in a couple of years would definitely be at par with any of the newer industries, and I would love it if artists from around the world would come in. It happens around the globe. Everyone wants to make it to Hollywood, and Hollywood indeed does not have any criteria in terms of nationality. Neither should any industry really, especially in a field like arts.
I know it sounds very cliché that art is without border, but it's the truth. I can put on music that's truly fabulous, and you don't necessarily have to understand the lyrics of it to like it. If it's good, your head would move to it and you'll feel something. Just like that, art isn't limited to borders; I'm very grateful that artists from Bollywood have come out and supported art. I would do the same if an artist comes in here.
5. Coming down to Ho Mann Jahaan, tell us more about your role and how relatable or easy the transition was for you?
Getting in the role of Manizeh wasn't really hard. This character was basically what Asim thought of this girl, and that's exactly what I've tried to do. It was one of the lighter roles that I have played – in fact, the lightest role that I have played! So in a way this role wasn't emotionally taxing which was good. But yes, I had to take myself out of that girl who is this lovelorn girl. I have always played a girl who is lovelorn. I do not think there is any similarity between a Khirad, or a Falak or Shanu from Sadqay or even Saba from Bin Roye, apart from myself – but I've always played a role where there is love or I'm looking for love! With this, there was no such thing and initially I found myself asking, wait, where is the love? When can I give that love-expression that every director goes like "ab woh aap day dijye"
But yeah, it was different yet interesting because for this role I had to be more boy-ish and laid-back. Basically I had to become a boy with the boys, and eventually I became 'the' boy. I was cooler than these boys!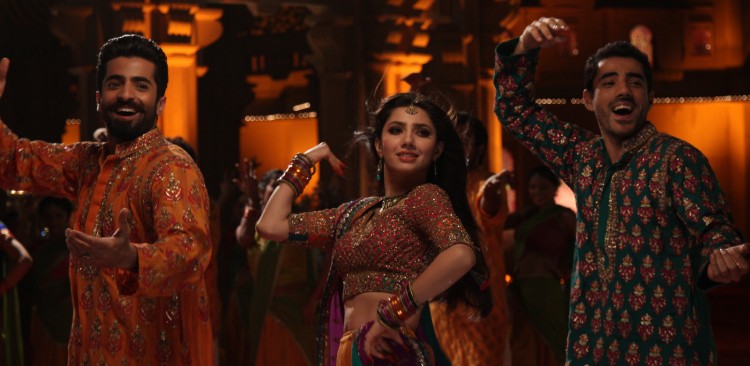 And is the real Mahira similar to the Manizeh on reel?
Well, I had grown up in a house where when I came home after spending some time out and my brother had disfigured all of my Barbies. I used to play with my cousins who were all boys. And I used to play with Ninja Turtles and be one of the wrestlers in WWF figurines. I was always a girl, but wasn't a girly-girl. I'm laid-back because I've grown up with the boys. But at the same time, I also used to shut my door and dance to Madhuri songs so you can imagine I'm a bit of both!
My director and friend, Sarmad Sultan Khoosat has always said that "As an actor you're not male or female, there are times when you do a scene where a male side of you pops out and then there are scenes where a very feminine side appears." So according to him, I'm an androgynous artist.
7. What's that one memorable moment from the movie for you?
I actually really enjoyed Chitral. There was this part in Chitral where we were doing this one scene from the song Dil Pagla, which by the way, isn't in the movie because they've taken it out so you won't get to see it! But it was just lovely. I mean, there was actually a sandstorm and you'd probably get to see sand-storm monsters, haha. But shooting that was like my Yash Chopra Silsila-moment. We were up in the mountain and Adeel and I were dancing, there was a hailstorm but I was like "yehi tou hai asal film ka maza!" and my chiffon dupatta was flying around! We had so much fun that day.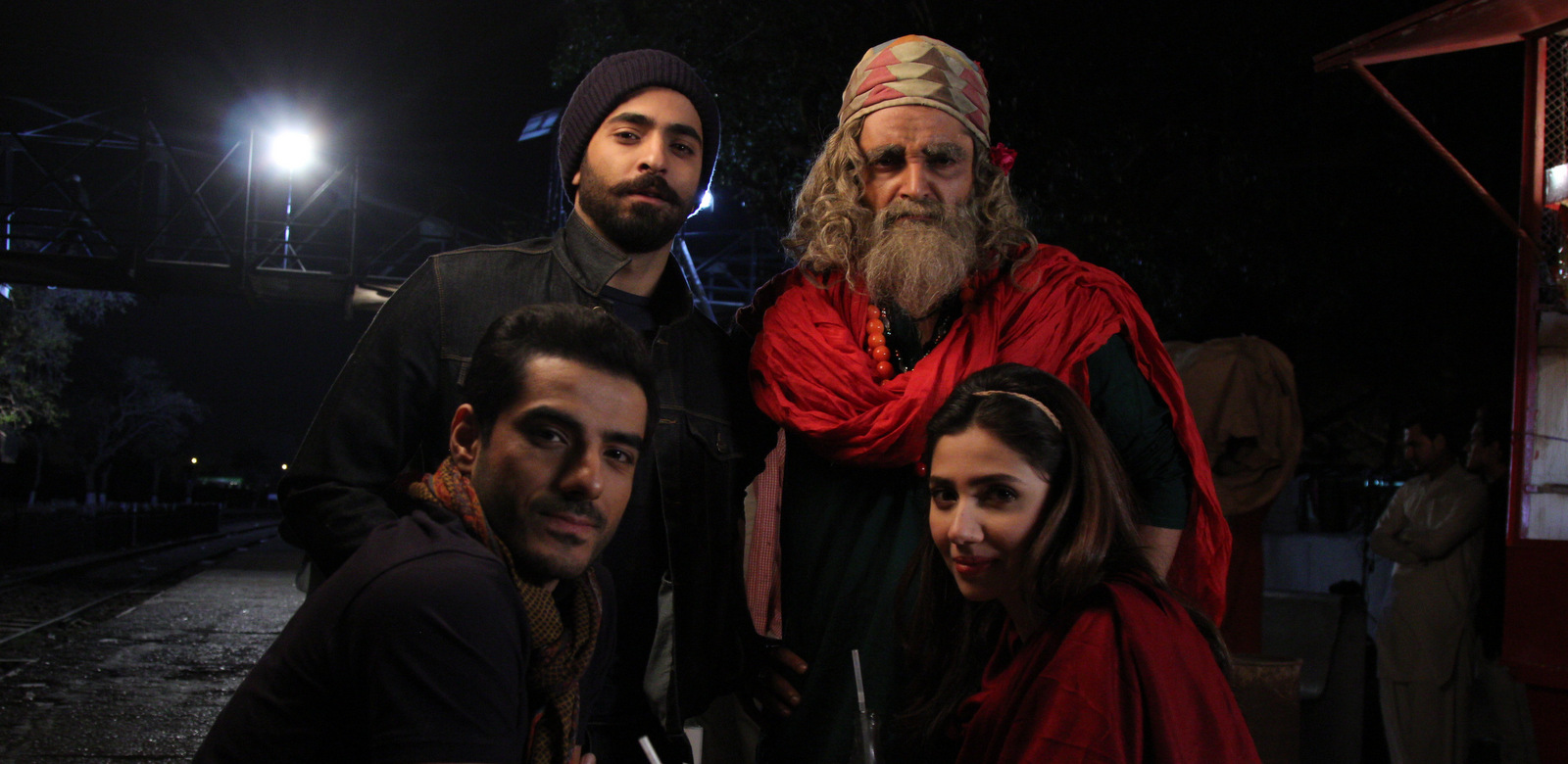 Who was the prankster on set?
None of these boys are pranksters! I am the real prankster and I always have a lot of fun on sets! But I'm not someone who will pre-plan pranks on co-actors, I'm just someone who genuinely likes to enjoy every moment spent on sets. So I'll have my music playing around, and I'll be having fun with my makeup artists or my team. These boys are actually pretty serious, work-oriented on set. So there weren't much of pranks happening really. We had a lot of fun, no doubt about that though!
What's your favorite song from the movie and why?
I like a few. Dil Pagla, Baarish and Ghar Nari. I've been listening to all of them so much these days!
Are you nervous about the film?
I'm always nervous! But I'm not as nervous as I as with Bin Roye because I felt like I was literally carrying the weight of the movie on my shoulders. I used to feel the weight of Bin Roye, just like I do for Raees now. But for this, the pressure is somewhat divided amongst my other co-actors and team members so it okay!
Whats that one piece of advice that Asim or your co-actors gave you that you take back from the sets of HMJ?
The best advice that Asim has given me is, sometimes you'll feel very shy – which I do a lot when I'm doing dance performances or any scenes that I feel conscious about – but this is a stage and there are people from Meena Kumari to Noor Jehan who have treated this as their work and their stage. If you do not respect it then don't come on it. If you don't respect a dance form, then don't do it. Because once you have to do it, you have to do to with full abundance (which is very difficult with me!) But for Balle Balle and Shakar Wandaan, I took this advice with me and tried opening up a little bit more.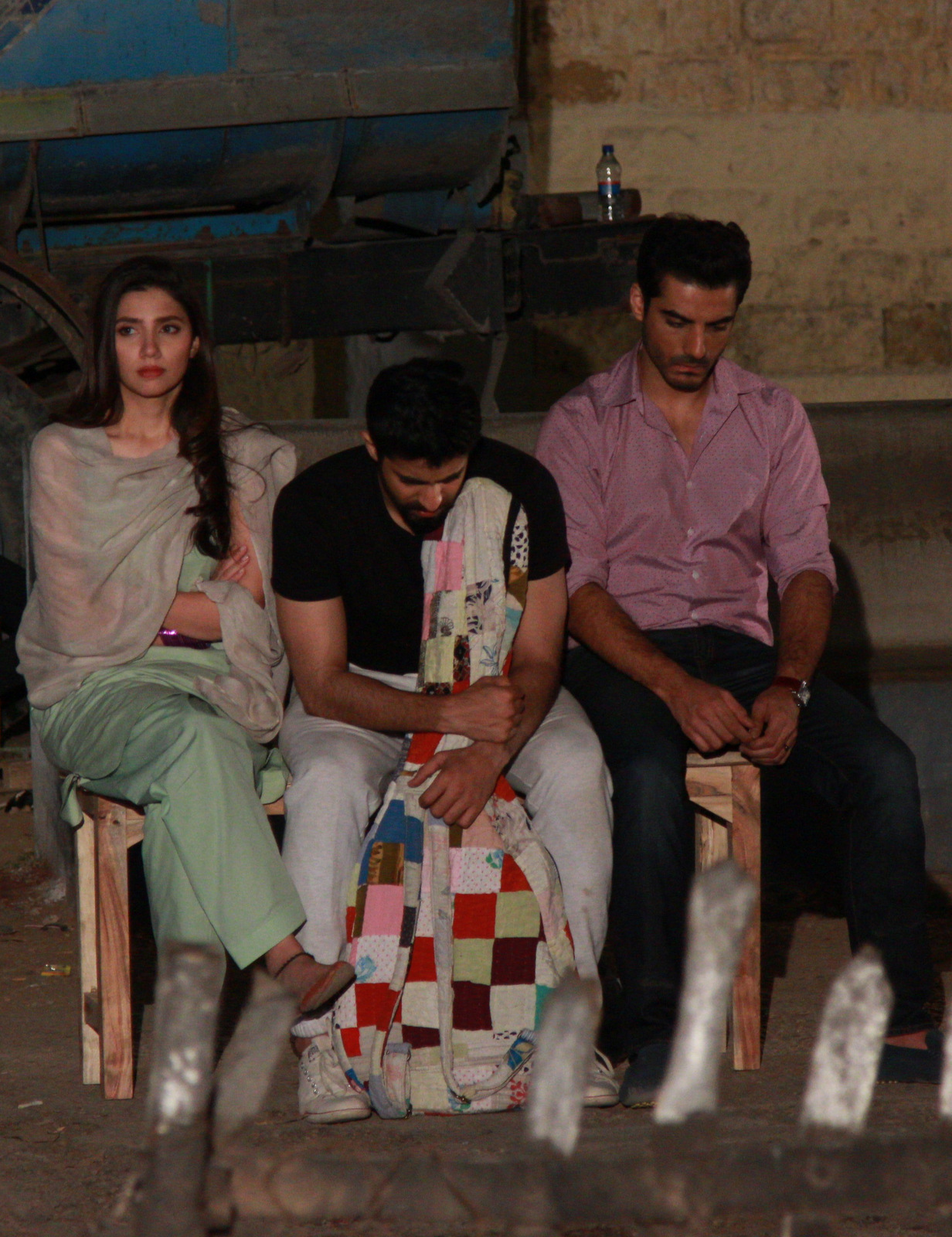 What's next for you? More films or will you go back to dramas?
We all want to be part of the revival of the cinema. So I'd like to do more films really. Unless something epic comes in terms of dramas then I'd definitely do it because I feel TV is a fabulous medium – going into people's houses, you're there every week, so it a constant feedback and it's amazing.
Last but not the least, why should your fans come out to watch Ho Mann Jahaan?
I think they should come and experience someone's vision and this movie is Asim Raza's vision. I think that's what movies are primarily about. They are someone's vision and point of view that we as actors pitch in characters to construct the narrative of the story.
There are some things, some dialogues in the movie that will reach out to youth as well as older generation and that is very important. With that said, I personally go watch films because of entertainment and I want my ticket money to be paid off (paisa wasool). Ho Mann Jahaan is pure entertainment!