This week's second episode of Dil-e-Momin was just as dramatic and intense as the first one. This 7th Sky Entertainment production is keeping audiences on the edge of their seats. Read onto find out what happened in tonight's episode.
This is how Maya created misunderstandings for Momin in Dil-e-Momin ep 18
Jamil shares his concerns with Shahzad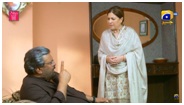 Shahzad is furious when Jamil tells him about Momin's alleged affair. He assures Jamil that he values Ashi's happiness more than his own life. Hearing that, Jamil is put at ease for the time being. Aansa tells Jamil he shouldn't have said anything, but he thinks it was important to make Shahzad aware about his son and what he is doing.
Ashi hears Maya's voice on Momin's phone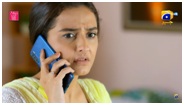 Ashi decides to confront Momin about this girl who claims he loves him. Just then Maya approaches him and Ashi hears Maya talking to Momin. She is furious and shattered because Momin disconnects the call. Momin tells Maya he has started to hate her because she keeps following him. Later, Momin goes to Ashi's place and explains to Ashi that nothing is going on between him and Maya.
Momin goes to talk to Maya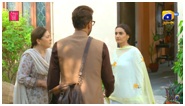 Momin meets Maya's mother who tells him he should never come to her house again. If he wants to talk to Maya, he should do it in college.
Shahzad tells Mominhe trusts him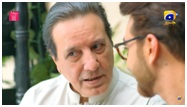 Everyone except Fari knows about Momin's alleged affair. Shahzad tells Momin he trusts him and can vouch for his character.
What will happen next? Will Momin marry Ashi or will there be more problems for him? Will Maya create another issue for him? To find out, keep watching DIl-e-Momin on Fridays and Saturdays at 8 pm on Geo TV.