Dobara continues to wow audiences and critics alike. The show is being praised for its story line and performances and its take on marriages with huge age gaps as well as treatment of widows in our society. Hadiqa Kiyani is great as Mehrunnisa but it is Bilal Abbas Khan's Mahir who is the clear winner here. His act of a clueless boy with no ambition and a broken family has earned unanimous praise. Without a doubt, Dobara is a Bilal Abbas Khan affair through and through.
Here's a quick recap of what happened in ep 7 here
Mahir is back to square one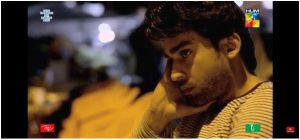 Mahir can't seem to forget his encounter with Mehrunissa's family and realizes it is best if he stays away from her. His friend ridicules Mahir for leaving such a good job. He tells him he won't feed him or take care of him if things continue that way.
Phuppo's new trick to malign Mehrunnisa
Hidayat's sister brings home her brother-in-law from Canada with the intention of getting him married to Mehrunnisa. This way, Hidayat's wealth can become hers. She gives him the responsibility to woo Mehrunnisa.
Mahir's parents have a chat with him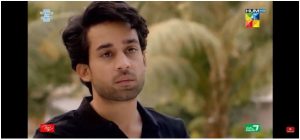 Mahir's mother calls him to have a word with him. When he arrives, the two are already bickering like before. They tell him to stay away from Mehrunnisa but he dismisses them by saying they have no right to tell him what to do with his life when they didn't fulfill their responsibilities as his parents and left him alone in the world after having their own families.
Mahir meets an accident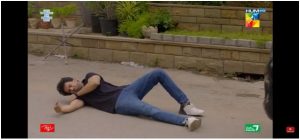 After meeting his parents, Mahir gets into an accident and is rushed to the hospital. His friend arrives when the hospital calls him. He calls Mahir's parents but none of them care about him. His father's second wife goes onto lie that Mahir's friend called him to ask for money. As a last resort, Mahir's friend calls Mehrunnisa who assures him that she will bear the expenses of his treatment.
Our Verdict
Bilal Abbas Khan does an amazing job of bringing Mahir's angst and sadness in his performance. You feel bad for him and his misfortune. You understand why he is the way he is because there was no one to hold his hand and guide him through life. Bilal Abbas Khan deserves all the praise that's coming his way for portraying Mahir.
Will Mehrunnisa come to see Mahir? How soon will he recover from his injuries? Will phuppo's plan be successful? To find out, keep watching Dobara on Wednesdays at 8 pm on Hum TV.